Hi Hog,
I find it very easy to get "looks" and compliments but very hard to find a guy who is "serious." I do not dress any different from anybody else nor do I wear funky makeup. My friends tell me it's because my eyes and facial expressions make me look like a p*rn star.
What do you think?
-K
Hog's Relationship Advice:
Your facial expressions make you look like a p*rn star?
That's nonsense. UNLESS your most common facial expression is you eating a banana.
And can your eyes possibly make you look like a p*rn star? Are you rolling them up in your head while moaning, "It's sooooo good!"?
Didn't think so.
You should dress and act in the way you want to be perceived. If you want guys to take you more seriously, then dress in pant-suits like Hillary Clinton.
NOTE: Please don't do that.
Plus, if you don't want to look like a p*rn star then you need to:
* Stop wearing see-through shirts with leopard print bras
* Stop wearing 6 inch heels while hitchhiking
* Stop ordering pizza delivery and then answering the door wearing only your bath towel
The problem could be that the guys you are hanging out with are not guys who are likely to get serious.
Guys NOT likely to get serious:
* musicians
* athletes
* clowns
Guys VERY likely to get serious:
* computer engineers
* physicists
* virgins
You want a guy who wants to get serious? Then date someone who has no options. Guys who are so thrilled to be with you that they are willing to commit to a relationship before the main course is served on your first date.
Where do you meet these guys?
* Comic book conventions
* Playing Runescape online
* The waiting room at the Dermatologist
* Case Western Reserve University
Also, make it clear that he will not get any of your Fun Dip until you are in Relationship Land. Make him earn it. NEVER put out on the 1st date. He won't respect you.
And remember to save @nal sex for marriage. Because @nal is special.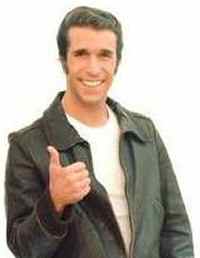 HOGWILD.NET Expert Dating Advice + Dating Advice. expert dating advice every day
You! Yes, you! Check out my page of Hot Deals and Discounts! It's yummy!