Hi Hog,
I have a boyfriend and I think that he is cheating on me and when I ask him he gets mad at me and then he doesn't talk to me. What can I do to find out if he is cheating?
-M
Hog's Relationship Advice:
I'm not gonna tell you how to act, but here is how you should act... You can't go around accusing people of doing bad stuff. It insults them and makes you look insecure.
If you really think your man is cheating, then gather evidence.
Evidence that your man is cheating:
- he is breathing.
Just kidding! Sort of.
Evidence that your man is cheating:
- he seems more nervous around you
- he's improved his posture
- you find this text message on his phone: I really enjoyed having sex with you last night despite the fact that you have a girlfriend. - Alison the slut who steals BF's
You gotta have trust. If you don't trust him, then how will he ever get away with cheating on you?
Just kidding! Sort of.
A relationship without trust is no fun. It's full of anxiety and bad feelings. Ask yourself this:
"Do I have the ability to trust anyone?"
If no, then it's your problem to work on.
If you just can't trust him, then this is not the right guy for you.
Stop going after the bad boys and start going after the band boys. And not those cool trombone players. We're talking about the guy who plays the triangle. He's faithful.
NOTE: First check that the triangle player is not g@y.
Another school of thought: Everybody cheats. Just accept it. Demand that he respects you by keeping it discreet and purely physical, not emotional. Congratulations! You are now French.
There is a real possibility that your man is NOT cheating but you keep accusing him. Imagine if he kept accusing YOU of cheating. How would YOU feel?
You might feel:
- angry
- hurt
- surprised... that he found out
That is why he is not talking to you. He's tired of you hurting his feelings.
WEIRD FACT: If you keep accusing a man of cheating when he is not, he will start to think: If she's going to act like this, then maybe I should cheat for real.
WEIRD FACT: In Iceland, tipping at a restaurant is considered an insult.
WEIRD FACT: I like to announce random weird facts.
So relax. Enjoy your time together. You must assume that he is faithful until he shows you otherwise. You don't want to be running around town secretly following him with binoculars and a camera.
That would be ridiculous! That's what private detectives are for.
Just kidding! Sort of.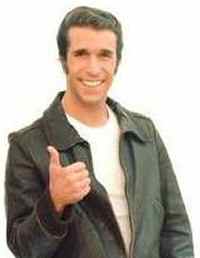 HOGWILD.NET Expert Dating Advice + Dating Advice. expert dating advice every day
You! Yes, you! Check out my page of Hot Deals and Discounts! It's yummy!