Hi Hog,
I like this guy a lot and I told him a few times. He said he didn't feel that way about me. But last year I asked him out and he finally said yeah. We had a lot of fun and ski together a lot in ski club.
But this year, his best friend and my best guy friend told me he made out with another girl while we were dating. But he said he didn't do that and he never would and then we got into this big fight.
He was supposed to be hanging out with me the upcoming Monday, but now he told me he's going with his friends.
Should I ignore him on the upcoming ski trip? Or should I hang out with him so that we can become friends again? I'm totally confused!
-T
Hog's Relationship Advice:
People treat you the way you demand to be treated.

If you don't stand up for yourself, then people will push you around and take advantage of you.

If you walk tall and demand respect and give respect, people will treat you better.

NOTE: Except for jerks. Jerks always act jerky because they are insecure jerk-heads. Avoid jerks like you would avoid a puddle of toxic mud full of poisonous worms.

Some dating rules to think about for the future:

1 - Never sweat a guy.
People want what they can't have. People take for granted what they know they already have. In other words, if a guy knows you are all googly-eyes for him... then he is more likely to get bored of you.

But if you are a challenge (hard-to-get) then he will value you more.

Always be able to walk away.

See, dating is like an ocean. And guys are like fish. Because they stink. And there's plenty of stinky fish in the sea.

2 - Don't ask guys out.
Here in America (and most of the planet) it's the dude's job to ask YOU out... if he is too stupid or cowardly or wussy or retarded to figure out that you like him, then he can't have
you.

NOTE: I used to be one of these stupid/cowardly/wussy/retarded guys.

So here is how you communicate to these morons (guys) that you like them so they will feel comfortable asking you out:

Flirt.

Quick lesson on how to flirt:

a - Laugh at his jokes
b - But don't point at him and laugh. That means something else entirely.
c - Start up a conversation with him
d - Touch him gently on the arm when you speak.
e - Give him a lap-dance.

NOTE: Of course Letter E is a joke! You should only give a lap-dance in exchange for money!

3 - Never be jealous.
Guys need guy time to do guy things like sports and making loud unfriendly sounds from the various holes in our bodies.

So don't be jealous of his time.

Don't be jealous of his other b!tches.

You will be treated the way you demand to be treated.

If you want him for yourself (assuming he DESERVES to have you) then you tell him, "Hey, butthead! If you want me, then you can't see those other girls anymore."
If you suspect that your guy is cheating on you, gather evidence first. Not gossip. Evidence. Facts. Then approach him gently. And ask him what's up. Get him to confess to the crime.

Because you can't accuse someone of doing something bad without any evidence because it makes you look crazy and it makes him know that you don't trust him. And that's ouchy.

So what should you do?

* If he'd rather hang out with his friends, let him.

You have friends, too. Hang out with your friends. Next time he wants to get together, tell him, "Sorry. I already made plans to hang with my girls." If you are NOT always available, you are more valuable. Diamonds are valuable because they are rare. Dirt is not valuable because it is everywhere. Isn't that weird? Because you need dirt to grow plants to eat and live. But diamonds don't do anything but sit there and look shiny.
Do you want to be treated like dirt or diamonds?
* Don't ignore him. Hang out with him but you should also talk to other guys.

He should know that you have other options. (And it's good for you, too. Who says that THIS dude is the best dude in the entire Universe? Please.)

And finally...

* If he acts like a jerk on the ski trip, then you throw some scalding hot chocolate in his face. Then as he screams in agony, say, "I'll cool you off!" Then push his face into the cold snow and hold it in there with your foot until he turns blue. Then flip him over and stick your ski
pole in his eye.

This will put you in prison for life. But at least you won't have anymore boy problems!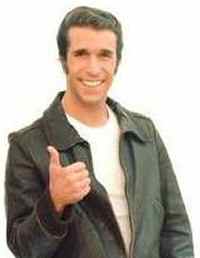 HOGWILD.NET Expert Dating Advice + Dating Advice. expert dating advice every day
You! Yes, you! Check out my page of Hot Deals and Discounts! It's yummy!