Hi Hog,
There is a girl that I like. Should I do get to know her first, or just simply ask her out?
-R
Hog's Relationship Advice:
There only 3 types of guys who can successfully ask girls out on dates BEFORE they even get to know them:
1 - Celebrities
2 - Athletes
3 - Dudes with foreign accents
NOTE: #3 does not apply if your foreign accent either a) makes people giggle or b) makes the FBI tap your phone.
Girls tend not to go on dates with guys they consider to be "random." You know why? Because that's what hookers do. Girls don't like to be confused with hookers.
NOTE: Unless they are trying to pop singers.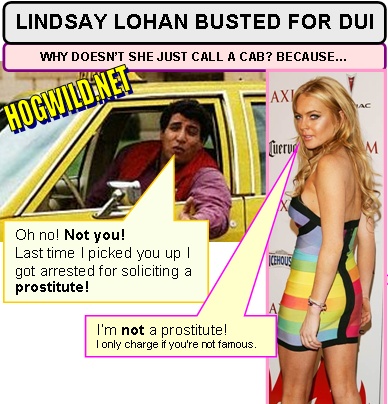 Girls need to feel that you are safe. If a girl doesn't know you, how can she trust that you won't murder her to death? Or worse (and more likely) bore her to death.
I know what you're thinking: But if a random hot chick came up to me and asked me out I would totally say yes!
That's because you're not understanding 2 things.
1 - In general, men go for girls who look hot and give us the ookie-nookie-wookie.
2 - Girls go for dudes who are cool and make them feel special.
Your looks are only part of the equation for attracting girls. A small part. A girl wants to be able to tell all her girlfriends about you. She wants her friends to be jealous:
Good Example: "Girls, you will not believe this! Oh my God! Chris, the captain of the football team who just won an academic scholarship to Harvard for Micro-neuroscience Rocket Engineering, you know, the guy who saved that kitten from drowning -- he totally just asked for my number! I hope he calls me!!!"
Bad Example: "Um, this creepy guy just asked me out. We've never even like, had a conversation. What a weirdo!"
So...... yes, get to know her first!
Plus, she has to pass YOUR test. Her being hot is NOT enough! Remember HogWild's formula for Rating Women:
Her Hotness Rating MINUS Her Annoying Rating MINUS Her Psycho Rating
You can't know how annoying and psycho she is unless you talk to her first. Make sure she is worthy of your time.
There are plenty of girls who are attractive but are also boring or self-centered or they have poison-ivy in their hoo-ha.
NOTE: Always wear a condom and always check for poison ivy before you stick it in!
So get to know her. Make her like you. How? Show her that you are "The Man."
The Man is cool. The Man gets plenty of girlie-action. The Man turns down girls who aren't good enough. The Man is confident and has skills. The Man doesn't take himself too seriously and has a sense of humor. The Man has friends and is respected.
Make yourself into The Man and girls will look at you totally differently.
And as you work on your transformation, start ACTING like you're The Man! Walk proud.
What also helps is that you can be The Man in a smaller setting.
Example: Imagine a 40 year old guy. Regular dude. But he is also a high school principal. In that environment, he is The Man. Especially if he is good at his job. All the women at the school look at him differently than other men in the school.
For getting girls, it's better to be The Man in a small situation than to be Regular Dude in a big situation. Because girls (and guys) go for the best available.
Sure, we'd all like to sha-boink Jessica Alba (if you're a guy) or sha-boink Brad Pitt (if you're a g@y guy) but these people are not available to us. So most people choose from what is on the menu. Make yourself the most appetizing item on her menu.
Because, dude, if you are Chopped Liver Larry, she is not choosing you over Prime Rib Robby.
NOTE: If you couldn't tell, I am really hungry right now.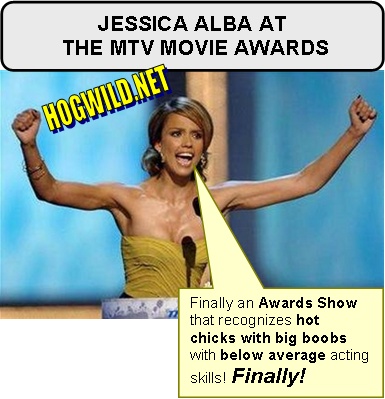 So now you see the reason why men and women are competitive. It's for mating purposes. There is a reason why girls get catty and try to look better than one another. And there is a reason why guys try to be more successful.
BACK-UP PLAN:
Do nothing. Go for single women over 30 with no children. These women (if they are not lesb!ans) have only 2 requirements: 1 - You are nice. 2- You have a fully-functioning and disease-free jammy.
NOTE: Unless they are New York women. New York women feel less pressure about their age because they live a lot longer since they bite into necks and suck blood at night.
BACK-UP PLAN #2:
Ask out as many girls as possible without putting in any of the work of conversation. This is called playing a "numbers game." It's like the lottery but with more face-slapping.
BACK-UP PLAN #3:
Learn to fake a foreign accent.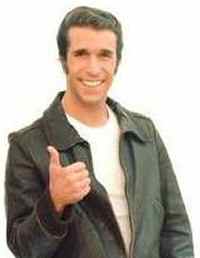 HOGWILD.NET Expert Dating Advice + Dating Advice. expert dating advice every day
You! Yes, you! Check out my page of Hot Deals and Discounts! It's yummy!