Hi Hog,
I'm ready to date a girl and I read from your advice articles that you should tease girls. But should you do that right off the bat or wait until you get into the relationship?
-A
Hog's Relationship Advice:
The key to getting girls is CONFIDENCE.
And money.
Lots of money.
Just kidding!
Mostly.
Teasing a girl is simply one way to show that you are confident.
WARNING: Teasing in a mean way shows you are NOT confident but rather an insecure little douche-bag. Teasing in a FUN way is totally cool and shows that you aren't up on her shiznit.
NOTE TO SELF: Damn, I haven't said shiznit in a minute. Whoa.
You need to show a girl that you are a cool guy. A confident guy. Fun to be around. She's not going to ever agree to be in a relationship with you if she doesn't see this side of your personality.
EXCEPTION TO THE RULE: If the girl is really ugly and has no other options she might just be so lonely she will hook up with any snail-faced loser.
HOW TO TEASE A GIRL PROPERLY:
Let's say she is the type of girl who is always exactly on time or early.
YOU: I noticed that you are always on time! You're like, Ms. Punctuality. If there was a pageant for Ms. Punctuality, you'd win! Here let me put this tiara on your head. Here she is... Ms. Punctuality! (Then you laugh, touch her on the shoulder, to let her know you are kidding.)
(Now give her a sincere compliment.) I like that you're always on time. For real. It shows that you are focused and you have good head on your shoulders. I mean, if I ever need someone to take me to the airport, you are totally the girl I'm going to call. HA HA HA!
Then show her you are just kidding again.
HOW NOT TO TEASE A GIRL
YOU: I noticed that you are always on time! Because I'm constantly watching you. Even when you shower. (Then you wiggle your fingers and let out an evil sinister laugh.)
YOU: I noticed that you are always on time! It must be because you never have anything better to do.... loser.
YOU: I noticed that you are always on time! Is it because you are compensating for the fact that you are a fat cow with bad acne?
Don't be mean. Be nice. Be playful. Be fun.
In fact, make fun of yourself!
People who are confident can make fun of themselves.
But again, in a playful way, NOT a mean way.
HOW TO MAKE FUN OF YOURSELF:
I like that you're on time. I'm jealous of that about you because I'm the type of person who is always late. I'm always late because I'm a very busy man. It's hard work being awesome at video games. HA HA HA! Okay, I admit it. I'm a dork.
HOW NOT TO MAKE FUN OF YOURSELF:
I like that you're on time. I'm always late because it takes me so long to pop all my pimples. Plus, I'm a disorganized slob with turtle breath and why oh why am I so pathetic! Help me! Help me, please!!!!
Once you get into the relationship, things change but you still want to keep it fun and exciting. So keep on doing the things you did in courtship. Don't get lazy. Keep it fresh.
Girls like when you tease them in a fun way. Because to do it properly, it shows that you are paying attention to them. Because your teasing should not be generic, it should be very specific.
If she does something weird or goofy, make fun of it. Give her a nickname that no one else calls her. Then always call her by it. It will make her feel special. It's like your own inside-joke that only the two of you share.
NOTE: Again, a fun nickname, NOT a mean nickname like Butt-Head or Butt-Munch or... pretty much any name with the word Butt in it is no good.
The overall theme is that you are being POSITIVE. When she's around you, she will take herself less seriously. Because girls are always very concerned about their appearance and social status, etc. but around YOU she will be relaxed. Her shoulders will drop. She will be comfortable. And that... is when you introduce her to the pen!s.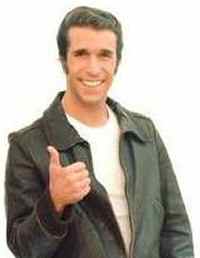 HOGWILD.NET Expert Dating Advice + Dating Advice. expert dating advice every day
You! Yes, you! Check out my page of Hot Deals and Discounts! It's yummy!