Hi Hog,
I went dancing and saw my ex-boyfriend dancing with some chick. We had broken up 3 days before that. I got so mad I went up to him twice, but he kept dancing with the girl.

I went up a third time and he said stop it, which got me incredibly mad so I beat up the girl. I ended up beating other people, and other people were beating me.

He stayed and I left, and now he's apologizing and wanting to be with me.

I don't know what to do, I want to be with him but I don't want everyone else to think that I'm some retarded chick that beat up some lady.
I made so many mistakes that night, and so did he, but I don't know if I should forgive him or not. I know that he would've done the same thing if he had seen me with some random guy that he didn't like.
- A
Hog's Relationship Advice:
Whoa! No wonder he wants to be with you! I've never had a girl throw down punches for me! What an incredible ego trip!

RANDOM GIRL: I like you. Do you have a girlfriend?
ME: Yes. And if she catches you talking to me, she will slap the molars out your mouth!
Damn, that's hot!

But, for a moment, let's return to reality here on Planet Earth.

I'm sure you know that you can not go around punching people who don't act as you would like. Because eventually, you will hit a person who crushes your skull with a hammer. Or you will be arrested and thrown in jail.

And if you think it's difficult to maintain a relationship while free, imagine how hard it will be when you are locked up and alone and he's out there meeting women without violent criminal records.

You guys were broken up. Not together. So he can do what he pleases. It's your fault for making a scene. If you felt uncomfortable, then you should have left.
But instead you got so mad -- so heated -- that all this rage built up inside of you. And you let it boil over and into a brawl.
Much like Rosie O'Donnell's pub!c hair, you are out of control.

You are angry. Why? Anger comes from feeling hurt.

Ask yourself: Did your ex-boyfriend intend to hurt you?

If yes, then he is a douche-bag and you don't need him.

If not (he was just doing what single guys do) then you need to calm down. His actions are not about you. They are about him.

Maybe you want to, I don't know, TALK to him about the situation instead of grabbing your brass knuckles and Nunchucks.

You might feel like he has broken your trust.

You need to talk about this with him in a calm manner that does not involve biting, slapping, or screaming.

NOTE: Unless you are having sex, in which case all 3 of those things are good. And encouraged.

It sounds like you have anger issues in general. Think about why that is. What are you hurt about deep down inside?

Maybe you need to forgive someone? Yourself?

Maybe you need to have faith that everything will be okay?

Or maybe you just need to increase the dosage of your medication 3000%.
Should you get back together with him?
Let's look at the pros and cons.
PROS: You have a lot of, uh, passion. Lots of couples lose the passionate feelings and get stuck in a rut. Not you guys! You're willing the kick another girl in the face if she so much as accidentally touches his hand while giving him back his change at Wal-Mart.
CONS: You will probably fall back into the same patterns that caused you two to break-up in the first place.
Think: Is he is really the right guy for you?
Many (most) of us try to fix the problems we had with our parents by choosing mates who are similar to our parents. Then we try to change them so we can "fix" the past. This is very bad.
According to the awesome author Stephen Covey, as humans, we need 4 things (in this order): To Live, To Love, To Learn, and to Leave a Legacy.
So I say, why not choose a guy or girl based on who can help you with those 4 things.
1 - Will this guy help you live?
Like, what is his F.E.P. (Future Earning Potential)? Is he fun to hang out with? Would you enjoy your life together on a day-to-day basis? Or do you argue so much that you sometimes think that instead of spending a day with him, you'd rather spend the day in a room full of rats, snakes, and weasels. In other words, spend a day at the office.
2 - Is this a guy who is WORTHY of your love? Is he deserving of all the time and effort you will spend loving him and caring for him?
3 - Is this a guy who will teach you? Help you to become a better and stronger woman?
4 - And finally, is he a man who will help you leave a legacy? For you, your legacy may be your career or your family. Is he willing to contribute?
NOTE: Contribute to family does not mean only contributing sperm.
If you feel he will help you in those 4 ways, check out these 4 other important tests that I made just now.
Values, Fun, Depth, Heat.
1 - Do you have major values in common? If no, it will NEVER work. NEVER. NEVER. NEVER.
For example, if his #1 major value is Career and your #1 major value is Family... guess what you guys will be fighting about for the rest of your life?
2 - Do you have fun together? If not, what the hell are you doing?! You should be able to make each other laugh and enjoy each others' company. If not, then you 2 shouldn't be together.
3 - Depth: Can you guys have deep conversations? Share your most private thoughts? Trust him to support your dreams?
4 - Heat: Do you want to tug on his hunka-hunka-wonka-stick? Does his scent make you all tingly in your lady-hole?
Note: Ha ha! Lady-hole.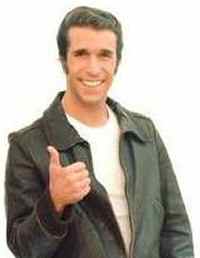 HOGWILD.NET Expert Dating Advice + Dating Advice. expert dating advice every day