Expert Dating Advice
Funny MySpace Pictures
Funny Rants /Jokes
Comedy Videos
News
Dating Advice Man
Cartoons
Chats
Games
Comedy Shows
Contact/Email Me
Free Newsletter
Links
Dating Coach

Subscribe in a reader
Professional Dating Advice
Crazy T-Shirts
Watch my dating advice videos or improve your dating with dating coach HogWild.




Get Instant Access to over 300 helpful + hilarious dating advice videos you can't find anywhere else! *** Join the HogWild Relationship Revolution! ***


Hi Hog,
My boyfriend and I were together for 4 months. I was his first girlfriend but definitely NOT his first sh@g but he was mine!

He told me he loved me and a lot of people had told me they had never seen this side to him before.

He went away on holiday and said the time away changed him and he now wanted to be a worry-free man. We broke up.

I have his password for his MySpace, but he doesn't know! He's been messaging this girl saying " fancy meeting up"? No one just "meets" up with this girl if you know what I mean.

I really miss him. He was my first love and my first you-know-what. Please help.
-D

Hog's Relationship Advice:
It is very obvious that this dude does NOT want to be in a relationship.

When you give up the nookie-ookie for the 1st time you will naturally feel an emotional connection to that person. But he does not feel the same way about you.

This is why it is important to be selective about which guys you let enter your lady-hole.

Because sex usually brings up emotions that are difficult to control.

That's why there is a difference between "making love" and boinking. It's easy to confuse the two. Here is how you tell the difference:

Making Love: when you are done, you spoon and cuddle
Boinking: when you are done, he gives you directions to the nearest bus stop

Making Love: he takes his time to make sure you feel ultimate pleasure
Boinking: he takes his time to stop every few minutes to change the TV channel

Making Love: you are drunk with passionate emotions
Boinking: you are drunk

Making Love: you are opening your soul to him
Boinking: you are opening your hole to him

He told you he loved you. Maybe he meant it at the time. Maybe he doesn't know what it means to truly love a woman. Maybe he said "I love you" because he knew that was the secret password to enter your coochie-castle.

For the future, refer to my HogWild guide,

How to tell if his Love is Real:

Actions speak louder than words.

NOTE: Except for the word "YOWZA!" because that's a pretty loud word.

If a guy really loves you then his actions should show love. What does he DO for you?

When you are sad, does he comfort you?

Or does he tell you to "get over it" and make him pancakes?

NOTE: Pancakes are delicious. Yum. Especially with chocolate chips and cherry syrup... and, what were we talking about again?

Does he spend time with you?

Does he make you laugh?

Does he take care of you?

Anyone can say the words "I love you" but it's the man who backs it up with action who is a keeper.
You do know that checking his MySpace email is highly immoral. You are invading his privacy. But worst of all, you have total access to his MySpace but you aren't doing anything creative!

Send out a message from him to all his friends stating, "I am officially coming out of the closet. But I don't want to talk about it. I just want everyone to know that I love man-booty. Big hairy man-booty."

Of course doing that would be totally immature. Which is why you should totally do it! HA HA HA!

I know that you miss him and still have feelings for him. That's normal. It's very important that you know that his wanting to "fancy other females" is about him and NOT about you. You WILL meet other guys.

Guys who are much more awesome.

Guys who will treat you with the respect you deserve.

Guys who do not crave hairy man-booty.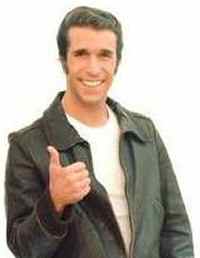 HOGWILD.NET Expert Dating Advice + Dating Advice. expert dating advice every day