Hi Hog,
I have large breasts. They are 48DDD. And no matter where we are, my boyfriend, whom I have been dating for 4 years, looks at every woman's chest. It doesn't matter how big or small, he just has to look.
I have asked him why he does this while I am around because he knows I will say something. Why does he do this?
- J
Hog's Relationship Advice:
First of all, to properly analyze the situation I will need a photograph of your breasts. You know, for uh, analytical analyzing of the uh, analysis... what were we talking about?
The problem here is that your boyfriend has no self-control and is rude.
Or he enjoys the attention you give him (even if it's negative) when he exhibits this behavior.
Part of the fun for him might be doing something of which you do not approve.
Or he's being a jerk.
Either one.
So your boyfriend is being jerking. In any situation you have just 3 choices. Accept it. Change it. Or leave it.
Plus there's always the HogWild solution where you do something really silly and juvenile. Like, to give him a taste of his own medicine, when you are together -- stare at every other guy's crotch.
NOTE: NEVER do this when you are by yourself unless you want 100's of men foaming at the mouth and chasing you down the street.
As you stare at the men's groins, mutter comments so your boyfriend can hear like, "Nice package!" And "I'd sure like to suck on THAT beefy flavor-injector!"
You will get 1 of 2 results:
1 - He finally understands why his behavior has been upsetting you.
or
2 - He gets really turned on and requests to watch you mount another man.
Either way, you win!
To answer your question, WHY does he look at every pair of snuggle-bubbles? Because us guys love boobies. We will look at every pair no matter the size.
To translate this for your girl-brain, imagine you saw cute little puppies happily walking down the street wagging their cute little tails.
Would you look?
That's what we do! Us guys LOVE to check out your puppies! Doesn't matter if they're pug puppies or golden retriever puppies. We'll even stop to look at wrinkly Shar-Pei puppies!
But this is not about him looking at random squeeze 'ums. This is about how you feel disrespected.
You need to explain how his behavior makes you feel hurt. Like he doesn't care about you. Think: Is he intentionally hurting you?
If he is, then it is time for a new man. Never stay with someone who would intentionally hurt you. Most likely he is looking at all those bouncing bosoms because he is a regular horny dude but with zero tact.
So you can choose to accept his behavior, change it, or leave him.
REASONS TO ACCEPT HIS BEHAVIOR:
* He is a great guy and this is his only fault.
Hey, if you have a 100% faithful guy who takes care of you, then maybe you can overlook this silly thing.
* He's a jerk but he has an amazing F.E.P. (Future Earning Potential) and you plan to marry him and divorce him and take 1/2 his money anyway.
* You are too lazy to find a better man.
REASONS TO TRY TO CHANGE HIS BEHAVIOR:
* You really like him except for this one flaw.
* You really enjoy the incredibly-frustrating and near-impossible task of changing a man to conform to your standards.
REASONS TO LEAVE HIM:
* This behavior is a deal-breaker. You won't stay with someone who knowingly disrespects you.
Your man should at least ATTEMPT to be more discreet. There's no good reason as to why whenever you are out in public you should need to carry a handkerchief to wipe the drool of his chin every time he sees another woman.
TIP FOR GUYS: When I'm in a relationship and I get caught looking at another woman I use this trick:
HER: I saw you checking her out!
ME: Yeah. I did. And I saw YOU checking out that guy before!
HER: What guy?
ME: Please.
Then the girl will shut up because her guilt will take over. She knows she stole a glance at some dude's butt within the last 24 hours. It's just that women are much better at not getting caught.
Ladies, that's what is great about us guys. We are incapable of getting away with anything. Your intuition is superior. Girls cheat just as much as guys. It's just that girls don't get caught! Because you girls are sneakier and better at hiding it.
That's why I can't imagine how difficult it must be for lesb!ans. In a heterosexual relationship you can trick your dumb man into admitting that he cheated. But when there are 2 women involved... you calculate before every little move.... it's like watching a chess match.
Finally, I'd like to address something you did not say explicitly but I can tell you are thinking. By mentioning the size of your huge breasts (again, I'll need photographic evidence) you are implying, "Why should my man NEED to look anywhere else when he's got my huge snack-trays to munch on?"
This is your girl-brain thinking. Boy-brain ALWAYS wants variety. I once had a girl tell me, "My man doesn't need to m@sturbate because he's got me!"
HA HA HA HA!!! That was soooo funny!
Not because she was unattractive. Quite the opposite. But because she has no understanding of WHY guys need to pull the lever. It has NOTHING to do with you. It has to do with the need for variety.
So girls, don't feel insecure if a guy looks at other women. Us men are biologically programmed to spread our man-goo to as many different women as possible in order to populate the planet.
And you girls are biologically programmed to keep a man at home to help raise the family.
So you see, when a guy looks at other women, he is not intending to disrespect you. He is intending to do God's work.
NOTE TO SELF: Wow. I wonder if chicks will really buy that crap...
NOTE TO SELF: Nope. They won't. But it was worth a shot.
But really, there is a big difference between a guy looking and a guy touching. If you want a society where guys fight back all of their urges and don't look at other chicks then you will need to move to a fundamentally religious country in the Middle East. That's why they make the women wear outfits that cover their entire bodies. (And you thought it was because they were highly fashionable!)
Thank you for your question and the last thing I will say to you is, if you were MY girl I would NEVER look at another woman... because I would be unable to see... since my face would be permanently buried in your 48DDD breasts!
Br-r-r-r-r-r-r-r-r-rewski!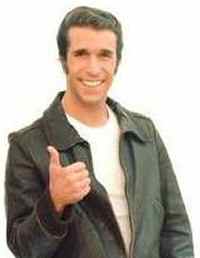 HOGWILD.NET Expert Dating Advice + Dating Advice. expert dating advice every day