Hi Hog,
My friend introduced me to a boy that she liked. After a while I became good friends with him and he didn't talk to my friend as much.

Then he started flirting with me all the time and asking me questions like if he could "do me" and stuff and I would be all like "No."

We started talking for like 2 weeks over texting. Most of the time he was talking dirty to me and stuff. After a while I started to send him dirty little pictures and he kept asking for me.

Then one time he asked me if we could meet and do it and I told him no. Well he talked to me a little after that but then he just stopped texting me all together and ignores everything I send him.

Do you know what is going on with this guy? Do I have a chance with him again, because I really miss him.

Now I'm heartbroken and I miss him and I want to know what to do, because he is the first guy I have ever felt this way about.
Thanks,
- S
Hog's Relationship Advice:
You are NOT heartbroken. You are horny-broken.

Being horny-broken is okay. Just make sure you realize the difference.

It felt good to have a guy who thought you were sexy. Now that feeling is gone. You miss the feeling. Not him.

Don't get into a relationship just for the sex. That's what guys do. As a girl, you will require more. Is this dude ready to give you more?

It sounds like he was only after 1 thing from the start.
NOTE: That 1 thing was not your charming personality.
And when you denied him that 1 thing, he dropped you like a really hot piece of toast because you know, toast is really toasty when it's first um, toasted.
NOTE TO SELF: Dammit! Make better analogies! Your analogies suck like uh, something that sucks! Dammit!
So this guy asked if he could "do you." Well isn't he Mr. Romance?
Man! All this time I have been trying to be more romantic. More sensitive. When all it takes is, "Hey girl! So you wanna do it, or what?"
This dude on Valentine's Day:
Roses are red... Violets are blue
Forget these stupid flowers, let's get naked and screw!
Do you really want to be with a guy who is only after your body?
If you just need to feel a man's romance-pole in your lady-hole then they are plenty of options for you. You are a girl. Just flirt with dudes until one of them gets the hint.

Most of the Dating Advice questions I get these days are coming from girls. But guys who read these columns are smart because they are learning how the chick-mind works.

Girls want to feel pretty, smart and sexy. This dude made you feel sexy. Did he make you feel pretty? Smart? Most importantly, did he make you feel special?

You need to have higher standards then simply "I go for a guy who goes for me."

If you want a guy who gives you good feelings, then you must be more selective.
It's weird that most people are more selective about which peach they choose at the grocery store than which person they will date. They should do an experiment:
Make a recording that makes a certain peach yell out, "I like you!"
And I bet that peach gets picked more often. And I bet a lot of shoppers will be like, "Whoa. I gotta stop smoking marijuana."
We like the people who like us. Because, wow! That person must have good taste to like me!
Watch your ego. This guy chose you over your friend. That made you feel good. Powerful. He gave you a massive Ego-org@sm!

SEX NOTE TO GUYS: A girl's g-spot is her ego. 90% of sex is mental. Making a girl feel really special will make her Fun Dip squish with sugary sweetness.

NOTE TO GIRLS: Yes, I know you have an actual g-spot. As we all know it, is located up inside a man's wallet. HA HA HA! Just kidding!

NOTE: Sort of.

This works the other way, too. Guys also want to feel special. Girls are great at stroking a guy's ego. Make your guy feel powerful. Big. Like he's the only one you want. Like you are all his.

HOW TO MAKE A MAN FEEL SPECIAL:
YOUR MAN: I just won the football championship in Madden!
YOU: Wow! You are so amazing at sports video games! Take me, my studly cyber-athlete!
People want what they can't have. Do you see how you had something fun and then he took it away. So now you want it more!

Guys, do you see the power of words? The dude's dirty talk made this girl all hot. So hot that she sent him sexy pictures and now whenever she thinks about him, her hoo-hive drips hot honey.

NOTE TO SELF: That was gross. Hoo-hive? What the hell is wrong with you? HA HA HA!
So do I know what is going on with this guy? Yeah. He's being a guy. Guys (generally) follow the easiest path to sex with a girl in his R.A.H. (Range of Acceptable Hotness.)
So now he is looking for an easier path.
If you give him the "do-it" you will not necessarily secure him as a boyfriend... for that he has to actually really like you -- or the sex is amazing -- in which case... he will really like you!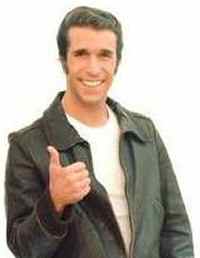 HOGWILD.NET Expert Dating Advice + Dating Advice. expert dating advice every day