Hi Hog,
I've been dating a guy for 3 months and things have been going well. He always calls and texts me and we make dates for about once a week, due to our busy schedules.

One day he calls me to see if he could see me that night and I called him back and told him I had to go see friends but we should talk soon.

He told me recently that he liked me to call him and that he didn't mind if I did, so I called him Friday. He didn't return my call and then Friday evening I texted him and just asked when we could talk.

He never texted me back. It's been two days since I've heard from him and I feel horrible.

It is not like him to not return my calls. I feel like if he's unavailable to talk to me on Friday night that perhaps he is seeing someone else. I want to break up with him because this is not the way I want to be treated, but I feel so bad. He was really nice and I thought we had something.

I just want him to return my things now, but I don't know if he'll ever call. What should I say or do now? Am I overreacting? I feel like any excuse he has for not calling me back just isn't good enough. I'm so sad. Please help.

- S
Hog's Relationship Advice:
Hang on, sweetheart. I say sweetheart because you sound like a really sweet girl who is very sensitive.
I'm sensitive, too. In my wiener. HA HA HA! Wiener.

You are probably also the kind of girl who can easily suffer from a broken heart. Because of this, you should be EXTRA careful who you open your heart to.

Before you allow yourself to get attached to a guy make sure he is the right kind of guy for you.

NOTE TO GIRLS: Excitement does NOT equal love. When a girl falls in love she usually means that the guy excites her. Gives her butterflies in her stomach. Yeah, that's not love. That's infatuation. Love MAY develop after that initial infatuation-stage but infatuation is not enough for a relationship because infatuation always ends. ALWAYS.

You said he was a nice guy up until that point... This is why it's smart to take things slowly.

RELATIONSHIP TIMELINE

1st Week: The dance begins. You decide if you are attracted enough to keep going.

2nd Week: Has the other person shown any red flags of unacceptable behavior?
Examples of "red flag behavior":
Screaming at you for ANY reason. But ESPECIALLY the reasons of:
a - YOU'RE JUST LIKE MY LAST RELATIONSHIP! I HATE YOU ALL PEOPLE WHO LOOK LIKE YOU!
b - IF YOU REALLY LOVED ME YOU WOULD BURN MY HAIR! BURN MY HAAAAAAAAIR!
or
c - I HATE YOU! YOU SOUND JUST LIKE THE ANGRY GERMAN VOICES IN MY HEAD!

3rd Week: Commence boinking.

NOTE: Sometimes boinking commences in week 2, or week 1 but here in 21st century America we're usually talking 3rd date which is about 3 weeks in.
NOTE TO EUROPEANS: Adjust timeline to say boinking occurs at Hour #1 after meeting.
NOTE TO MY MUSLIM AND INDIAN FRIENDS: Adjust timeline to say boinking occurs at YEAR #3 after marriage.

3 months: The honeymoon period of a relationship. There should be almost no major fights during this time.

6 months: The point where you start to think, "Is this going to be serious?"

1 Year: You can begin planning a real future together.

You've heard the phrase, "We'll see if it stands the test of time"? This is because you can't possibly know everything about another person until you have seen that person is many different situations.
For example:

* How does this person act when you are sad?
* Or sick?
* Or angry?
* Or horny?
* How does this person behave under severe stress? The rent is late, you're both unemployed, the dog peed on the carpet and the cat is making love to the remote control. Is this person calm or panicking while pointing the gun inside their mouth?
* Does this person get along with your friend and family?
Or is person slowly poisoning your Uncle Louie?

* Is this person a jealous nut job?

* Does this person snore like a wooly mammoth with a head cold?

* Does this person help with household chores?

* Does this person make you laugh every day?
* Does this person fart in their sleep?
* Can you have a serious conversation?

* Is this person helping YOU to become a better person?

* Does this person care about their health or is this person slowly getting fatter, flabbier and uglier?

* Is this person generous with their time, money, and help?

* Does this person start drama?
* Was it not really the DOG who peed on the carpet?

WHY ARE YOU SO UPSET?

You said he hasn't contacted you for 2 days. Not very nice. But maybe he has a good reason?

When people do things, they always think they have a good reason. There is some reason in his brain that he hasn't called you for 2 days. You need to find out his reason.

You may not agree with his reason or you may think no reason is acceptable, but you should at least find out if he MEANT to hurt you.

Never stay with someone who purposely hurts you. But what if his good intention was lost in translation?

I'll give you an example from my own life.

I was once with a girl who expected me to call her back within 30 minutes no matter what. I always did because I knew it was important to her.

One time I didn't return her call for 3 hours.

She went ape-nutty-bat-sh!t. She thought I purposely was hurting her. She made up all these scenarios in her head. She accused me of cheating on her or not caring about her any more.

What really happened was my cell phone battery died.

Miscommunication is a killer.

Will he ever call you?

There must be some reason he is not calling you. Something is going on with him. Did something happen?

You said you turned down his invitation so you could see your friends. If THIS is what is prompting him to not return your calls, then to hell with him!
Besides, he called you the same day to go out that night. You have a right to make plans with others!

IF this is the case -- IF -- then he is a control-freak who is hurt that you chose your friends over him.

Let's say this IS the reason... you could be the mature one and explain that you did not intend to hurt his feelings. You like him and want to see him but you also like having friends. You can remind him that your relationship with him will be healthier if you have a full social circle.

All guys complain about a girl's friends and secretly wish she didn't have any friends to distract her from him. UNTIL...
She DOESN'T have friends and she is always hanging around him and needing him for
EVERYTHING.

On the 1 hand, us guys want our girl available to us all the time. On the other hand, we want her to have friends who will occupy her when we want to watch sports or p*rn or hang out with our guy friends to discuss the ramifications of current foreign policy. As it relates to sports and p*rn.

GUARANTEED WAY TO GET HIM TO CALL

Call him a racist.

This is my personal little trick. It's only to be used a desperate last measure because it WILL be the last time you talk to this person.
For instance, if your best friend is Asian send him a text: "i kno y u wont call me. its bc of my best friend. ur racist against koreans!"

The less sense it makes, the better.

"ur not calling me bc im a blonde and ur racist against people with pigmently-challenged hair!"

If you do that, be sure to take the high-road with your next text message: "well im not calling U back bc im racist against super-ugly people!"

My guess is that he's putting some space between you two. To slow things down. Create emotional distance.

Or he's humping your best friend.

Is he cheating? Who knows?! Either you trust him or you don't. You have to give him the benefit of the doubt. If he starts doing suspicious things like:
- calling you by your cousin's name
or
- his breath smells like the hoo-ha of the waitress at Applebee's
or
- he comes home late every night and his only explanation is, "Sorry I'm home late honey! I was out with the guys thinking of alibis to cover up my hot sex affair!"
Then you can start to wonder.

You want him return your things? What things are at his place after just 3 months?

STUFF-THAT-IS-ACCEPTABLE-TO-BE-AT-A-BOYFRIEND'S-APARTMENT TIMELINE

1st Week: Nothing.

2nd Week: Nothing.

3rd Week: Toothbrush. Those rubberband things for your hair.

3 months: This is a BIG step so be careful.... to a guy it's very symbolic that you are now encroaching on his space... TAMPONS. Also hair brush, beauty products.

6 months: Some clothes. Your girlie-hippie-food* in the fridge. Some of your crappy chick music.
* Examples of girlie-hippie-food are anything made from soy, anything labeled "diet" and anything that is supposed to have beef but is made of beef-substitute with a stupid-ass clever name. And complicated cereal. A man's cereal has 2 things in it: cereal in the shape of O's, flakes, or rice and the toy. A woman's cereal has 87 things in it: oats, nuts, twigs, berries, sun-dried something, and crazy things like vitamins and nutrients...
STUFF-THAT-IS-ACCEPTABLE-TO-BE-AT-A-BOYFRIEND'S-APARTMENT TIMELINE
1 Year: If you've done it right, you now have so much of your stuff in his place that you effectively live together with him. Congratulations!

10 Years: Your mother.

To answer your main question: What should I say or do now?

As the man, it is up to him to take the initiative to call you. Wait a week.

If he still doesn't contact you, send him a text message something like: "This is very unlike you to not call me. Is everything okay?"

Then give him 1 more day.

If still nothing, then send him 1 last text:
"Since I haven't heard from you, I have to assume you were either abducted by aliens or you don't want to see me any more. That's fine. But I would appreciate you letting me have my stuff back... if you haven't called because of the other reason, I hope your butt hole is healing nicely."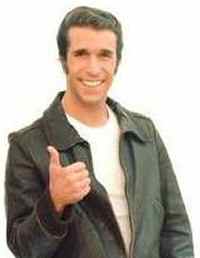 * Watch my dating advice videos and improve your dating with dating coach HogWild
* Ask YOUR Relationship / Dating Question!
* More HogWild Dating Advice
Subscribe in a reader Share on Facebook
HOGWILD.NET Expert Dating Advice + Dating Advice. expert dating advice every day
Discover all the compatible singles who match you