Help me Hog,
I met this guy - things seemed great at first - we both aren't looking for anything serious just yet anyway... I'm just out of a long-term (8 year) relationship and he has his own crap he's dealing with.

We meet up at a friend's house usually once a week and we always end up leaving together and heading to one of our houses to have a lot of fun (he told me it's the best sex he's ever had).

I know he does like me and I know I like him too because we've told each other. I've met his family (they seem to like me and refer to me as the new sister-in-law). This surprised me because as far as I knew we weren't serious.

We don't talk everyday (as neither of us is looking for something really heavy like that). But suddenly over the past week he has not returned my texts and at first I was not that worried as he usually takes a while to reply... but I still have heard nothing after 2 texts.

Now I'm afraid to call him -- I guess I'm really afraid of what he'll say when I call.

Help -- what should I do? I don't want to appear desperate by texting and calling all the time yet my feelings are really hurt because if anything I thought that we were friends and we could talk to each other.

ARGHHH. I'm confused.

- M in Brandon, Manitoba, Canada
Hog's Relationship Advice:
He needs reassurance. He needs to know that you are committed to not
committing. He needs to know that you want him only for his Jammy. :)

The relationship is changing. You said his family is calling you Sister-in-Law! Whoa! You can't get more relationship-y than that! My lord! Why don't you put on a shapeless nightgown, wear rollers in your hair and wag your finger at him while yelling, "Where have you been?!!! I forbid you from hanging out with your friends! Now take out the trash and massage my feet!"

See, you've got a guy who does NOT want an official relationship and now things are starting to get more serious (whether you intended it or not.) So you need to let him know that things will still be as light and carefree as they have been.

BUT... is that what YOU want? I don't think so.

Your logical-brain knows you are still healing from your previous serious relationship and that you need time. But your emotional-heart is feeling very connected to this new guy.

You said, "We both aren't looking for anything serious just yet anyway..." JUST YET. In girl-talk this means you are already plotting and envisioning your wedding day with this guy. You want more. He feels it.

What you need to do is ask yourself these questions:

Am I content with myself?

Do I NEED someone right now?

Will the New York Knicks ever win a Championship?

Oops, sorry. That's a question nobody can answer.

Imagine this man sha-boinking another woman. How does that image make me feel?

Imagine this man telling another woman a secret about himself that he hasn't told you. How does this make me feel?

Do me and this dude share the same core values?

Do me and this dude get along, have fun together, and feel compatible outside of the bedroom/kitchen/stairwell/whereever-the-hell-you-2-hump?

You are pretending to be F-Buddies with this guy when you are really dating.

F-Buddies KNOW they are not compatible in a relationship. They KNOW the other person would aggravate them to hell in a relationship. Sometimes F-Buddies secretly despise each other but use each other for physical release. And even THEN... they have to be careful not catch feelings. Or crotch-rot.

As you said, you really like this guy. You want him. And this guy really likes you. How do I know? Because he's scared. He's scared that you are getting too close and that you will be able to hurt him.
So now he is pulling away.

IF you determine that he is relationship-material... then you should have a heart-to-heart with him. Tell him/show him that you really care for him. That you are not the girl from his previous relationships. And that you will be PATIENT with him as he heals.

There is also a chance that this guy just wants his freedom to give n@ked-hugs to other girls. It could be that he has determined that YOU are not relationship-material for him. But I don't think this it.
99% of guys will follow the sex. Unless you are hysterically ugly, a man will make all sorts of allowances and rationalizations to be with a girl who gives him incredible sex. So if it REALLY is as good as you say (for him) then he will be VERY slow to let you go.

THINGS A GUY WOULD RATHER GIVE UP SOONER THAN GREAT SEX
- His left pinky toe
- His dog
- His Congregation

"Everyone, I would like to announce from the pulpit: Praise Jesus, I have found a girl who gives me hot-hot-monkey-sex-with-a-side-of-salsa! Halleluiah! I had her screaming out the Lord's name in vain! I would also like to announce that if anyone is looking for a 12 year old Golden Retriever, there is one available immediately. Later, suckers!"
Then he limps off never to return.

So here is what you do:

1st, remember that "All's fair in love and war." So...

Call him. If he doesn't answer, it's even better. Leave him this message: "Listen, I've been thinking... we should slow things down. I'm not looking for anything too heavy right now. It's a good idea if don't see each other for a while."

Gangsta? Yes. Necessary? Yes. You need to turn the tables on him. Take it away from him. People want what they can't have. Now that he can't have you, he will find reasons to want you -- to convince you. Especially if the sex is incredible, he will miss it like the Knicks miss shots in the 4th quarter.
NOTE TO THE KNICKS: You suck like M in Brandon -- long and hard.
NOTE TO M IN BRANDON: Heh heh. Sorry, little good-natured sex joke. I'm just jealous that you're great in bed and my Knicks leave me with playoff blue-b@lls.
Again, only do this if you are CERTAIN you know what you want from him. If he's hurting, I know you don't want to make it worse by seducing him into a relationship that will fail. So be sure that you two have a good chance at success before you do this.

Alternative Plan:

Show up at his door wearing nothing but high-heels and a steak.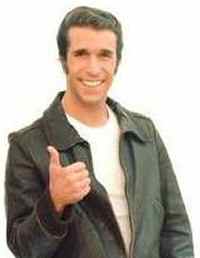 * Watch my dating advice videos and improve your dating with dating coach HogWild
* Ask YOUR Relationship / Dating Question!
* More HogWild Dating Advice
Subscribe in a reader Share on Facebook
HOGWILD.NET Expert Dating Advice + Dating Advice. expert dating advice every day
Discover all the compatible singles who match you