Hi Hog,

You're great! I don't understand this whole dating thing. I was seeing this guy and he blew me off for another girl. (I know this because he lives close and I saw her walk out of his house one morning.) I didn't even know we were done until this happened.
I was heart-broken for a while. But the whole time he was with her he would text me immediately after they were together, within the hour. I couldn't take the games anymore so I didn't respond. He's back to texting me. Tell me why?

-R in Colorado

Hog's Relationship Advice:
You didn't know you were done because you weren't. Not in his mind. You and that other girl were concurrent. Simultaneous. Parallel partners. Siamese Sex Twins. Schloppy Scheconds!
Why did this guy sha-boink that girl then immediately text you? Because he's a sensitive sweetheart! Even when he's still covered in some ho's crusty fun-dip, he's thinking of you! Awwww!
No. It's because he's a Player.
NOTE TO GIRLS WITH BOYFRIENDS: If your man falls asleep right after sex, don't be mad -- be happy! Because at least you know he isn't sending a text message to some other girl!
See, he was trying to live the dream: Sha-boinking different girls at one time. Creating a harem of hotties. A gaggle of girls. Most guys want one of three things:
1 - a loyal relationship with an AMAZING woman
2 - a group of girls who satisfy his different needs depending on his mood
3 - a girl who loves him and will do anything for him even though he sleeps around
Wait, did I say guys want one of these things? I meant guys want ALL of these things!
But back here on Earth, guys usually don't get away with that. Unless they are a billionaire who lives in Saudi Arabia. Those Arab guys know how to LIVE!
NOTE: Except when they are blowing themselves up.
NOTE TO MY ARAB FANS: You know I'm just kidding!
NOTE TO IGNORANT PEOPLE: Not all Arabs are suicide-bombers. Some are cab drivers.
NOTE TO MY ARAB FANS: Where did you go? Come back! I was just kidding!
So what was this guy's mistake? Leading you on to believe that you and he were exclusive. Not cool. With a "Ladies Man" you KNOW you are not his one and only. And you can make a decision to be with him or not.
With a "Player" he DECEIVES you. So you think one thing is happening when really it's not. This is why women HATE players but are generally OK with a Ladies Man.
It's like this... say you are super-allergic to peanuts. A Ladies Man is a delicious dessert. A dessert that clearly has peanuts in it. You enjoy this dessert at your own risk. A Player is a dessert with peanuts but he tells you he is NOT made with peanuts. Then when you get an allergic outbreak, he shrugs his shoulders. The Player may even visit you in the hospital... but only so he can hit on the nurses.
If you look at humans as animals (and we are part-animal) men are genetically built to impregnate as many women as possible to increase the human population. Why do you think men can squirt out the special baby-making sauce even when they are old?
NOTE TO SELF: Eeew! Old-man baby-sauce!
Men are also built to compete. Only the strongest males get to impregnate the females. And apparently there are many strong males in the NBA.
FEMALES hold the power. You CHOOSE the most powerful male you can get. Because (on an animal level) you want the man with the strongest DNA so your baby has the best chance of surviving in this world.
This is why women are attracted to men they THINK are strong and capable of surviving. Who is this? A man who looks physically healthy: tall and in shape. A man who is in charge of other men. A leader. A man with money.
NOTE TO WUSSY-ARTIST-TYPE GUYS: You are the exception to the rule. You attract women who want to play the mothering role. And they will take care of you so long as keep looking sad and tortured. But if you get happy for even a second, they will leave you jolly ass!
While women are attracted to these powerful men (sometimes women confuse dangerous bad-boys for powerful men) many times they choose to SETTLE DOWN with a nice-guy who is not-so-powerful but she knows he is less likely to cheat. He will stay with her and the family. But who will she (be tempted to) cheat on him with? That's right. Screech from Saved by the Bell.
No. Of course not.
DUDES WHO GET MORE BOOTY THAN SCREECH
* the guy who played Urkel on Family Matters
* the guy from the Verizon Wireless commercials
* Venus Williams
If the girl cheats, it will most likely be with some tough-looking dude or some boss-type of guy she meets at the bar while on a business trip. Or Ted in Accounting. Damn you, Ted! Damn yoooooooooooo!
It's actually GREAT that you found out that he is making bang-bang with that other girl. Because it allows you to move on! Instead of wondering what's going on with him and blah blah blah, you KNOW what type of man he is. It sounds like you don't want to be with a two-timing dirtbag. Good for you! So don't be!
He's texting you? Whatever. You need to be NEXTING him!
Homey played himself. And now he'll have time to play with himself all he wants.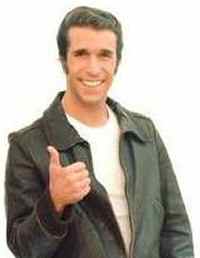 * Watch my dating advice videos and improve your dating with dating coach HogWild
* Ask YOUR Relationship / Dating Question!
* More HogWild Dating Advice
Subscribe in a reader Share on Facebook
HOGWILD.NET Expert Dating Advice + Dating Advice. expert dating advice every day
Discover all the compatible singles who match you