Hi Hog,

Lately my girl has been stinking "down there." It wasn't like that before. Now it really reeks. How do I tell her?

- F in Houston

Hog's Relationship Advice:
This is a very sensitive subject. So I suggest you sit her down on the bed, hold her hand, look into her eyes and gently shout, "Daaaaamn b!tch your p*$$y be stinkin'!"
No. Don't do that. Because that would be improper use of grammar. And we all know that strong relationships are based on good grammar.
First, you musk tell her. Er, MUST tell her. Because a weird smell indicates that something unhealthy is going on down there.
The mature thing to do would be to say, "Sweetheart, you usually smell really sweet, but lately something weird is going on down there. I'm worried about you. Maybe you have a yeast infection? Or did you sit n@ked on a boiled cabbage?"
Yeast infections are super common. The lady-hole is a very sensitive area. It has its own ecosystem of good bacteria, fluids, atmosphere, and seafood.
HA HA HA! But really, it's a complicated place. If guys' wieners acted like girls' vaginas they would freak out. Guys, imagine if once per month your jammy leaked blood.
Aaaaaaaahhh!!! Yeah. So show some compassion!
In case you are like me and have not yet reached the mature phase of your life, there are other ways you can tell your woman that her hoo-ha has bad breath.
HogWild Ways to Drop Hints to your Woman that her Hoo-Ha has Bad Breath:
* The Finger Trick. Stick your finger in her Fun Dip. (If her Honey Hive is REALLY toxic, you may want to wear dishwashing gloves.) Now that your finger is covered with her odor, use this hand to gently caress her face, letting your finger linger under her nose.
* Mood Music. Switch up your sex music playlist to play songs like "We've got the Funk!" and "Funkytown" and "Funky Cold Medina." Or maybe some old-school hip-hop like Das Efx, "Straight from the Sewer."
Or be more subtle and sing in her ear that Phil Collins song, "There's something in the air tonight..."
Now you should understand that the female v@gina (as opposed to the male v@gina which looks like Ryan Seacrest) can have a natural smell. Personally, I like a crotch-pocket with no odor. But many women have a very slight smell. This is normal and in fact, many men really like it.
I think it would be cool if I met a girl whose boom-boom glove smelled like French Toast. Mmmmm.... that would be AWESOME!!!
ME: Yaaawn! Time to wake-up! Oooh! French Toast! Honey, did you make breakfast?
GIRL: Yeah, it's between my legs.
ME: Now that's what I call breakfast in bed!
Ladies, it's super-important for your health to be sure that everything is OK down there. And not just because us cowboys want to ride on clean saddle. But because you want to have a strong and healthy love canal. This is the Grand Central Station of your female body. There is all sorts of traffic going through there, if you know what I'm saying. Things are entering, leaving, swirling around. There's construction. The roof is leaky. There's a little homeless guy begging... that would be a man's pen!s.
The big message here is NOT about smells. It's about communication. When two people are in a relationship they NEED to be able to talk about anything and everything. Sometimes there are things that are difficult to talk about. This is why you must be SENSITIVE. If your man has a boner-problem, you don't want to blurt out, "If you were an ice cream truck, you'd be Mr. Softee!" That's not nice.
Love each other. Understand each other. And most importantly, in the words of Dr. Red Foxx, "You gotta wash your ass."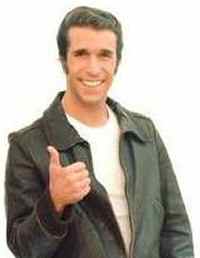 * Watch my dating advice videos and improve your dating with dating coach HogWild
* Ask YOUR Relationship / Dating Question!
* More HogWild Dating Advice
Subscribe in a reader Share on Facebook
HOGWILD.NET Expert Dating Advice + Dating Advice. expert dating advice every day
Discover all the compatible singles who match you