Watch my video or read my advice below:
Dear Hog,

My boyfriend and I broke up 3 weeks ago. He will not return my things. He makes plans to see me to return them, and then doesn't call and doesn't show up. I ended up mailing his things (I live about 40 minutes away) because he kept saying he would call and let me know when I could come over and then didn't follow through.

He called last Saturday night and left a voicemail, "Sorry I didn't drop off your things, give me a call so we can decide what to do..." I emailed him the next day and said he could have the items. I told him we had a good run, good luck with life, etc.

It was a nice email but firm. I'm done doing this. He told me in one of our conversations that when he said to call him to try to work something out, he meant only as friends. Oh. OK.

I'm OK with not getting back together, because I don't think it would work out in the end. I am curious though: Why would he keep my things? This has never happened to me.

Thank you.

M in Bay City
Hog's Relationship Advice:
He's keeping your things because he is powerless. This is all he has to hold onto. By holding your possessions he can keep the conversation alive. You have a reason to contact each other.
Once he returns the items there is no excuse for you two to have contact.
THINGS PEOPLE HOLD ONTO TO KEEP THE OTHER PERSON IN THEIR LIFE
- Their clothes
- A secret intimate video
- Their unborn baby
Your ex-boyfriend is hurting. Big time.
This is not a reason to get back together with him. But it's something to keep in mind. He needs to go through the break-up process. Right now he's in shock and denial. Soon he will get sad. Then mad. Then he'll hump hookers. Then he'll start to heal and get a new perspective on the situation.
Your job is to make it final. If you give him any glimmer of hope you will keep his wound open. It may be hard for you to cut him off completely, but it's what you must do.
Just as a side note, you said some things to him that infuriate guys during a break-up, "We had a good run." And "Good luck with life."
Aaaah!!!
WORST THINGS A GIRL CAN SAY TO A GUY SHE'S BREAKING UP WITH
- Let's be friends. You know, everything will be exactly the same except now I'll be boinking other dudes instead of you.
- It's not you, it's your pen!s.
- I've found someone else. He's got more money than you, he's taller than you, and unlike you, he can last longer than 1 song on the radio.
- I faked it. Every time. Not just the org@sms. The whole concept of "monogamy."
- I can't do this any more. I need to be honest with you. Before we met, I was a man. With b@lls. Big b@lls. Big HAIRY b@lls. Sorry, dude. Later.
So that's the reason he's keeping your things. Because he's desperate to keep the connection with you. Either that, or it's because you have some really cool sh!t!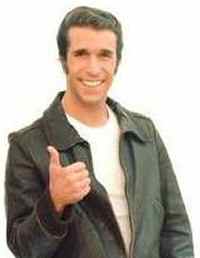 * Watch my dating advice videos and improve your dating with dating coach HogWild
* Ask YOUR Relationship / Dating Question!
* More HogWild Dating Advice
Subscribe in a reader Share on Facebook
HOGWILD.NET Expert Dating Advice + Dating Advice. expert dating advice every day
Discover all the compatible singles who match you