Hi Hog,
I absolutely LOVE your dating advice! I am a huge fan! (Not huge in size, but in my adoration for you! (*hug*) Keep up the good work!
Why do I always find guys who are still hung up on their ex's or baby's mamma's?
I've tried to filter them out once I figure out what's going on, but it seems that every guy has this issue! Are there any guys at all who are completely free from baby mamma drama? If there are, I would like their name/number because I have lost all hope. Should I just take a chance on some of these boys, or continue to search?
- M in Kansas
Hog's Relationship Advice:
If you don't want a guy who is attached to his baby-mama then stop meeting guys at nurseries!
Where the hell are you going to meet men?
Stop meeting men at Parent Teacher conferences!
There is something called the Law of Attraction. You tend to attract what you think about -- for better or worse. You are attracting men who will be emotionally unavailable because they have a baby mama or another woman still in their life.
This could mean that YOU are not ready to commit. Because if you keep meeting these dudes who can't give themselves to you, then you also won't have to open up.
You are subconsciously doing little things that draw you to men who can't open up to you.
Without even realizing it you are flirting with men who maybe have a sad look in their eye like they miss their ex-girlfriend or they are pushing a stroller. :)
You need to take care of your own emotions first. Are you still hurting from previous heartaches? Are YOU completely over past relationships?
Think about this. Heal.
HOW TO HEAL OVER LOST LOVE
1 - Take it as an awesome learning experience. You are now more prepared for your next relationship.
2 - Forgive yourself. Forgive the other person. No one is at fault. It's not the other person's fault that they are an insecure, immature butt-face. If you were raised by a family of butt-faces in Butt-Face, USA you'd be a butt-face, too.
3 - It's cathartic to burn all the things that remind you of your ex. Set fire to those old photographs, love letters and his house.
Now it's important in your next dating scenario to take it slow -- emotionally. Physically, you should always boink within the first 45 minutes of meeting someone. It's only polite.
When you are really REALLY ready to have a relationship you will begin to meet men who are also open to a relationship.
You'll start to naturally notice guys who are relationship-material. You'll stop trying to pick-up dudes in bars at 2 am on a Tuesday and you'll start noticing guys in sweater-vests at Church. You'll notice that cute guy at the Supermarket... NO! Not the one buying the Gerber's applesauce! The one who is buying single-guy stuff like barbecue sauce and beer and paper plates and microwaveable everything.
Give some of the nice guys a chance. I know they're boring. But if you let them know they can be a bit of a bad boy, they might loosen up. Tell a guy what you want and you'll be surprised how many guys will try to give it to you. Tell him that you want a guy who is spontaneous, adventurous, and unpredictable.
He'll start to get the hint... He'll tell you that he decided to do something crazy... He's contributing 10 extra dollars per month into his Roth IRA Retirement Fund!
And this week he's switching it up... movie night will be on Thursday instead of Wednesday! Woo-hoo! Yeah!
OK, you may have to guide him a bit. Tell him that sexual intercourse is not the time for him to politely ask your permission to pull your hair. But he'll learn.
It's easier to get a nice guy to act a little naughty than get a dude with 3 kids with 5 different women to start behaving.
NOTE: To have 3 kids with 5 different women takes talent. Maybe you SHOULD boink that guy. He's gotta be good.
Now there is ONE way to be 100% sure you are with a man without baby-mama drama... Start dating g@y guys!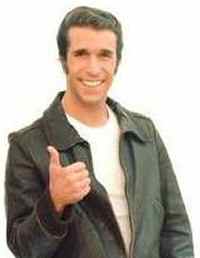 * Watch my dating advice videos and improve your dating with dating coach HogWild
* Ask YOUR Relationship / Dating Question!
* More HogWild Dating Advice
Subscribe in a reader Share on Facebook
HOGWILD.NET Expert Dating Advice + Dating Advice. expert dating advice every day
Discover all the compatible singles who match you