Hello Hog,
Well first let me just start off by saying my friend showed me your site and I thought it was absolutely hilarious. I love your advice.
Okay, well, here's my problem. I kinda have a thing for my co-worker. And I let him know that I had a crush on him about 5 months ago and he said he wanted to take things slow because he was just getting out of a bad relationship.
Well, since then we hang out a lot, go for random drives after work, walks in the park, run through the sprinklers at 1 in the morning, go to lunch together, and just all kinds of crazy random things...
And it's almost an everyday thing... But still, neither one of us has made a move.
And as much as I want to, I don't know if I should... If I go for it, will he always expect me to make the first move? Or should I just wait... and see what happens?
- M in Los Angeles
Hog's Relationship Advice:
So for 5 months you guys have been "buddies"? Wow.
One of 3 things is happening here:
1 - He just wants to be friends
2 - He is super shy and unconfident
3 - He is a wonderful man living with mental retardation
He is the man. It is his job to make the first move. You are the woman. It is your job to GET HIM to make the first move. That is, if you don't mind being with a guy who you need to lead around.
Women, if you want to know how to seduce a man, watch one of my favorite movies of all-time: The Graduate.
You will see how Mrs. Robinson gets what she wants!
HOW TO GET A GUY TO MAKE A MOVE ON YOU
Remove his fear of rejection by letting him know he can have you -- not by telling him outright -- but every other way...
STEP 1
Next time you are out with him plan to do something near where you live.
STEP 2
Have a reason that he needs to come into your home.
Examples: You need to change a lightbulb but you can't reach it.
You need him to FIX something: like the time on your computer or a cabinet door or your cat.
Or get him into your home to watch a movie together or because he has to try this dessert you made... just get him into your place!
STEP 3
Tell him you are feeling tight and you'd like him to massage your shoulders.
This is where you can pull off your top a bit so he is touching your skin.
It's helpful that when he is close to your neck that you stink real good. So wear your most seductive perfume. And be sure that you are clean and shaved.
SUPER IMPORTANT NOTE TO GIRLS: A lot of you shave your hoo-ha region. And that's nice. But also shave your gutski. You've never seen a female bikini model with a happy trail. So if you're gonna take the time to cheer up your pubic region with a neat landing strip then take the extra 2 minutes to clear the weeds growing between your bellybutton and your other button.
SUPER DUPER IMPORTANT NOTE TO GIRLS: If you have hair on your snuggle-bubbles, especially on your fun-sucklers, you MUST remove it. No guy wants to be suckling on your fun-tips when he finds he can floss his teeth with a stray hair. Yuck!
STEP 4
Light one of those smelly-good candles. Sandalwood, musk and white jasmine are known to excite sexuality.
NOTE: Some guys like me are sexually excited by other scents like barbecue and hot sauce.
STEP 5
Give him mood enhancing food and drink.
A vodka and Red Bull is perfect because the alcohol will get him tipsy and caffeine excites the senses.
Casually offer him a large plate of oysters.
Tell him to "take this blue vitamin."

STEP 6
Put your hand dangerously close to his romance-pole. Rub the inside of his thigh.
Ask him, "Do you wonder what it would feel like to kiss me?"
Ask him, "Do you wonder what it would feel like to touch me?
Ask him, "Do you wonder what it would feel like to be inside me? While another large-breasted girl is in the corner doing n@ked-jumping jacks, cheering you on and complimenting the size of your Beefsteak Charlie?"
That's about all you can do. If he doesn't make a move after that, then he's seriously not interested.
Because even if a guy has just come out of a bad relationship, it is very difficult for him to turn down an offer of homemade dinner and boobies. He may not want to commit, but he'll at least taste your boobies and plunge face-first into your dinner.
Or was that other way around? ... Either way, actually.
When he says he is just getting over a bad relationship... Are you certain he was talking about a relationship with a WOMAN?
It could be that he thinks all girls have cooties.
NOTE: According to the most recent Department of Health statistics only 1 in 5 girls have cooties.
If it's a timing thing, and he's still not over his last girl, why would you want to push it? Unless you just want the sex. Then go for it!
But if you want a relationship with him, it's probably best to let him heal. This could take a while. If that's the case, then you should date other guys and stay friends with him. Just kinda "take his temperature" every so often to see if he's gotten over her yet.
SIGNS THAT A GUY IS STILL NOT OVER HIS EX
- While walking in the park, he carves a heart with both their initials into his forearm
- He cries out, "WHY?! WHY!" and it's not because of something that happened to his football team or in his video game
- He is holding onto little reminders like her old photographs and panties... while he's in bed sleeping
The main thing is that, as a girl, you can allow yourself to be in the Friend Zone with him. A guy has no problem promoting a girl from Friend to Girlfriend as long as she meets his MHS (Minimum Hotness Standard) or he is horny and wants steady sex.
So you either need to get up to his MHS or... wait it out until he needs a reliable boink-mate.
Unless he is actually mentally retarded, in which case you simply buy him an ice cream cone and then you "accidentally" drop it on your lap. That's when he'll throw his head between your legs and use his Super-Retard-Tongue to lick up all the ice cream while pleasuring you in the process.
Awwwwwww!!! HA HA HA!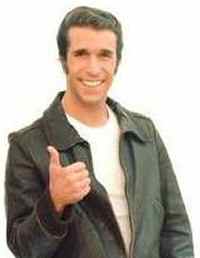 * Watch my dating advice videos and improve your dating with dating coach HogWild
* Ask YOUR Relationship / Dating Question!
* More HogWild Dating Advice
Subscribe in a reader Share on Facebook
HOGWILD.NET Expert Dating Advice + Dating Advice. expert dating advice every day
Discover all the compatible singles who match you