Watch my dating advice video or read it below:
Dear HogWild,
My (now ex) boyfriend kissed me then said he loves me. Three days later he says I'm not his type because I'm too mature.
Now when I think about it I feel like a whore because you can kiss me whenever you like but then you don't have feelings for me? This doesn't make sense to me. Does it to you? Please help.
- S in Chicago
Hog's Relationship Advice:
First of all you're not a whore. Because this is not something YOU did, it's something HE did. And besides, whores are people who take money in exchange for doing dirty things like voting for laws that favor big oil companies.
But I understand why you feel used. Sometimes dudes (and girls do this too) will use someone for the sex (or for the kissy-kissy.) But I don't think that's what happened here.
The guy said he loved you. Obviously he has no idea what love means.
This is a great lesson called, "Don't believe the crap that flies out of every dude's mouth." Or less clumsily, "Guys Talk Sh!t."
Why did he say, "I love you"? Because of 1 of 3 reasons:
1 - He thought he meant it
2 - He knew he didn't mean it but thought it would convince you to let him go past kissing
3 - He meant it in the same way guys say, "I LOVE chicken wings!"
LOVING CHICKEN WINGS VS. LOVING A WOMAN
* Unlike a chicken wing, when you're done with a woman, you can't throw her in the pile with the rest. (ADVANTAGE: CHICKEN WINGS)
* Both can be spicy, very satisfying, and make you want to lick your fingers. Awww! HA HA HA! But only one doesn't get jealous when you're caught looking for another. (ADVANTAGE: CHICKEN WINGS)
* Both are better when they've got a little meat -- when they're more than just skin and bones. (ADVANTAGE: EVEN)
* Chicken wings don't mind when you fart. In fact, chicken wings ENCOURAGE you to fart. (HUGE ADVANTAGE: CHICKEN WINGS)
* Chicken wings love to be held while you watch sports. (ADVANTAGE: CHICKEN WINGS)
*Chicken wings don't hate your friends. Chicken wings ARE your friend. (ADVANTAGE: CHICKEN WINGS)
*Overload of chicken wings = stomach ache. Overload of a woman = head ache. (EVEN)
*Chicken wings don't cook themselves... OVERALL ADVANTAGE: WOMEN :)
HA HA HA!
I am very against telling someone you love them until you understand the commitment that means. Don't tell someone you love them because you are infatuated with them and all googly-eyed. That is a phase that passes. Wait.
Don't say it until you are ready to stand by your words. Words must be backed up with ACTION or else they are as worthless as a Mexican peso to Russian astronauts on Mars.
As worthless as a condom to a Nun.
As worthless as a cookie to an Eskimo in a coma!
NOTE TO ESKIMOS IN COMAS: I don't mean any offense. I'll just put the cookie next to your bed and you can have it when you wake up!
So the next time a guy says, "I love you" think to yourself, "Wow! OK. Let's see if his words match his actions. Has he DONE things to SHOW me he loves me?"
WORDS THAT DON'T MATCH UP TO ACTIONS
Boyfriend declares "I won't ever cheat on you" via text message... to 3 different girls.
Girl says, "Joey, you're the only guy I think about" to her boyfriend Tom.
The truth is you CAN TELL when a guy loves you WAY BEFORE he says it. Because he'll express it by doing things like:
- spending time with you
- surprising you with gifts
- taking an interest in your life
- taking care of you
- being protective of you
- making you laugh, putting you in a good mood
- remembering things about you
NOTE: it doesn't count if all he remembers about you is your measurements...
YOU: Do you even know when my birthday is?
HIM: 36C!
YOU: What's my favorite kind of food?
HIM: 36 C...food.
YOU: I hate seafood!
HIM: 36 C...zur salad!
YOU: You're an idiot! I'm leaving you!
HIM: 36 C you later! Wait, come back! I love you! I don't want to spend my life alone with chicken wings!
When he said you're not his type because you are too mature... he is 100% right. You ARE too mature for him. Because he is a goober. He is super immature because only a goober would tell a girl he loves her then take it back 3 days later.
Now that he's said he doesn't want to be with you, your natural inclination will be to try to get him back because of the rule: We want what we can't have.
Fight this urge. The way to fight it is to come to the conclusion that it is YOU who doesn't want HIM! And why would you?
I wouldn't want to be with someone whose word is unreliable. How can you build a relationship with someone who claims to love you then pushes you away?
You can't. It's a recipe for d-r-a-m-a.
HOGWILD'S RECIPE FOR DRAMA
* 1 tablespoon of insecurity
* 1/2 teaspoon of jealousy
* a small pinch of your left n!pple
* let simmer on high heat until it boils over, burning you, scarring you for life
If you like that kind of stuff, then go for it. Otherwise stay far away from dudes like this. They will exhaust your energy and keep you unhappy.
Find a guy who is at your level of emotionally maturity. A guy who knows that your heart is not a toy.
NOTE: If MY heart was a toy, that would be so cool. I'd want my heart to be an action figure! It holds a sword in its left ventricle! And when you squeeze it, it makes a farting noise! HA HA!
Your heart is delicate and needs to be treated with care. This is why girls need a man who is strong enough to be gentle.
NOTE TO SELF: Wow! That was f*cking poetic!
Let me try my hand at a poem to summarize it for you:
You need a guy who is of course hot
Not too mild, who gives you all he's got
He keeps things fresh like a moist towelette
A blazin' good time is what you'll get
He makes you sweat but won't get flustered
He'll call you honey, his voice has mustard
He kisses your lips while you watch hockey
He's got that southwestern flavor but sometimes teriyaki
Like celery and carrots, he's good for you
He smothers you in his white ranch sauce when you want him to
Roses are red and violets are blue
You need a man who is like chicken wings B.B.Q.!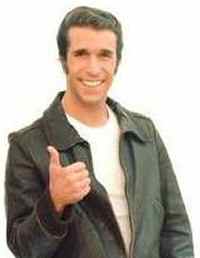 * Watch my dating advice videos or improve your dating with dating coach HogWild.
* Ask YOUR Relationship / Dating Question!
* More HogWild Dating Advice
Subscribe in a reader Share on Facebook
HOGWILD.NET Expert Dating Advice + Dating Advice. expert dating advice every day
Discover all the compatible singles who match you