Watch my dating advice video or read my dating advice below:
Hey Hog,
I have these two long-time friends who are girls and I don't know which one to go out with. One is a brunette and she is really nice and she lives down the street from me but I'm not really physically attracted to her. The other girl is a really, really hot blonde but she lives in New Jersey.
Which girl should I go out with?
-L in Long Island, NY
Hog's Relationship Advice:
Neither.
Unless... these are the only two girls left on the planet! Wait, let me look outside my window... Yeah, it's just like I thought... there ARE still other girls on the planet!
Shwew! :)
OK, let's break down your two options:
1 - A nice girl who lives near you but you don't find her attractive.
There is a word for people you get along with but don't find attractive. That word is "friend."
The Chinese have an ancient saying for this. But I don't know what it is. Because I'm not Chinese. Duh.
Sure you can BECOME attracted to someone because of their personality but it sounds like you know this girl really well yet still she is not your type. That's OK. Don't force it. It's just not there.
Just because a girl is conveniently located does not make her the best option.
However, location IS important and that brings us to option 2.
2 - A super hot girl who lives in New Jersey.
Eeeeew! New Jersey!
HA HA HA!
OK, so she lives far away. How often would you be able to see each other? How long are you willing to travel? Is there any possibility you will move closer together? Is she really worth it?
A real relationship requires physical intimacy. You don't have to be together all the time, but seeing as companionship and boinking are important, it's tough to have those things without being close together. Unless she's a casual hump-buddy.
But it sounds like you want more than that.
So here's what you do:
Go out with the unattractive girl who lives near you but close your eyes really tight and imagine she's the hot blonde girl!
OK, that's just wrong. Don't close your eyes, just always go where it's dark!
FUN DATES TO GO ON WITH A PERSON YOU FIND UNATTRACTIVE
- movie theater
- Alaska during 6 months of darkness
- a cave
UNATTRACTIVE GIRL: You know what I like about you? You always take me on the most unusual dates! Most guys take me out to dinner or dancing but you're so much more creative!
YOU: Thanks babe. Now pass me those negatives and let's keep developing these photographs!
I know you really like your blonde friend and you think she's hotter than steaming puppy poo on the sidewalk in July. (Although I hope she smells better.) But you've got to decide if she's worth the trouble of coordinating the logistics of getting together. After all, what good is her hotness to you if you can only talk to her on the phone?
That said, if she is extra-special-amazing (and not just because of her looks) then you'll find a way to be together.
Or you'll buy a webcam.
But overall it sounds like you're feeling very limited in your options. Both of these girls are girls you've known forever as friends. Why not learn how to meet NEW girls?
This is HUGELY important skill. Yes, skill. You can learn it. Plus, it will improve your confidence. And confidence is the #1 most important thing in attracting women. Plus having confidence will make you feel better about yourself and about other people, too.
There is a whole world of beautiful and interesting women out there. You should get to know some of them.
WARNING: There is also a world of ugly and boring women out there. Plus other combinations like beautiful and boring, ugly and interesting, and women with wieners.
HINT: Don't date women with wieners. Especially if they live in New Jersey.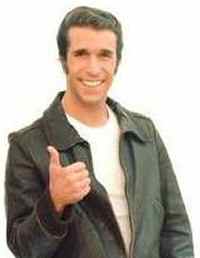 * Watch my dating advice videos or improve your dating with dating coach HogWild.
* Ask YOUR Relationship / Dating Question!
* More HogWild Dating Advice
Subscribe in a reader Share on Facebook
HOGWILD.NET Expert Dating Advice + Dating Advice. expert dating advice every day
Discover all the compatible singles who match you