Watch my dating advice video or read my dating advice below:
Hey Hog,
I am seeing (not dating) a Navy man who is currently on deployment. We had a falling out because he lied to me about his real feelings for me. He said to me, "You hold the key to my heart" when the truth was that he felt I was taking it too fast. But he didn't tell me that.
We talked on the phone and discussed the incident and I understood why it happened, and he understood why I was so clingy.
He says he wants to get to know me better and I am now "taking it slow" with him.
I kept in contact after he apologized mostly because I feel he is different and connects with me so well. Most of our steps to emotional involvement have been through email and I am unsure of whether he means it or not.
- B in Virginia Beach
Hog's Relationship Advice:
The Navy guy wants to sink your battleship. He wants to fire the crotch torpedo into your submarine. He's thinking, "I'm gonna spank her, then drop the anchor."
The guy is in the NAVY. He's on a ship for months at a time with only dudes. He needs sex when he gets off the boat!
Don't get it confused.
STUPID SH!T GUYS SAY TO GET INTO THE FUN-DIP
- "You hold the key to my heart."
- "I love you."
- "I promise I will divorce my wife and ruin my political career so I can be with you! We just have to wait until you graduate from high school."
BUT... sometimes something that starts as purely boinking turns into something more. SOMETIMES when guys fake having feelings for a girl, it turns into actual feelings. Other times, it turns into herpes.
But how do you plan to have a relationship with a guy who is away for months at a time? Why him?
Yes, you feel like you connect. But you are trying to get into a long distance relationship.
A long distance relationship is like an erect pen!s... Hard and dumb.
He has to be WORTH it. REALLY worth it.
You need a person to be physically with you. So only do a long distance thing if it's a TEMPORARY situation. As in, if things go well you two will move to be together.
Don't fall for the first guy who pays you some attention. I don't know how experienced you are, but you should have a CHOICE of men. Otherwise you will settle for whatever you are given.
To have a choice of men, look at my video/article on how to attract a man.

You said you're unsure if he means what he says.
I'll give you a hint. He doesn't. He already told you some b.s. like, "You hold the key to my heart." It's too bad you don't also hold the key to his head. That way you can unlock it and put a brain in there.
IF ANY OF THE FOLLOWING ARE TRUE, THEN HE DOES NOT MEAN WHAT HE SAYS
- He says one thing, but does another.
- While he's saying nice things to you, he rolls his eyes and mouths the word, "Whatever"
- The only time he says nice things to you is when you are both n@ked.
Basically you want to know, is he just after sex?
Yes. And there is nothing wrong with that. Because you are after something too: emotional connection. One is not better than the other. The difference is in the honesty. Guys, if you want only sex, SAY IT. Don't lie.
There are plenty of girls who are in booty call situations because they enjoy sex too!
But don't pretend to be heading down a path of emotional involvement when all you want is the hoo-ha. If you're afraid she won't give you the sex without this false promise, then find yourself a new girl. Don't disrespect her and YOURSELF by bullsh!tting.
Listen, you can try to win this guy over. You wouldn't be the first woman to get a guy into a relationship when at first all he wanted was sex. It happens all the time. The question is: Is he worth it?
Do you want an immature guy who can't express his real feelings and who doesn't live near you?
Why do that when there are plenty of immature guys who can't express their feelings right in your local area?!
Can you do better?
I'll tell you this. Being LAZY, yes LAZY and not doing the hard work on YOURSELF to become better at attracting a high-quality man will translate into much MORE work for you down the road when you are in a crappy relationship.
Good relationships feel free and fun. Bad relationships feel like prison and they sap your energy. Which do you want? Which do you DESERVE?
So with Sailor boy, take the key to his heart, and shove it up his port hole.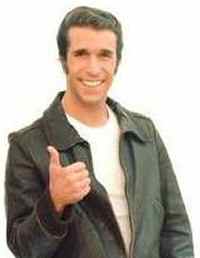 * Watch my dating advice videos or improve your dating with dating coach HogWild.
* Ask YOUR Relationship / Dating Question!
* More HogWild Dating Advice
Subscribe in a reader Share on Facebook
HOGWILD.NET Expert Dating Advice + Dating Advice. expert dating advice every day
Discover all the compatible singles who match you