Hey Hog,
My man was really into me this weekend and he attached himself to my neck. It's summer, so I can't wear a scarf or turtleneck. People will definitely know something is up. Please help me with this hickey dilemma!
- B in Pennsylvania
Hog's Relationship Advice:
Ah, it's a question for the ages. A question as large as "Is there proof that God exists?", "Is there life on other planets?" It's a question pondered by Socrates and Plato and John F. Kennedy. That question is, "How DO I hide this hickey?"
Of course John F. Kennedy challenged us by saying, "Ask not what this hickey can do for you, ask what YOU can do for this hickey!"
And there's a lot you can do. You can heal it. You can hide it. Or you can celebrate it!
I say to celebrate it. Cover it with glitter and throw a "I got a Hickey" Party!
NOTE: Is this a stupid idea? Sure it is. But it's not any stupider than when you threw a party for your dog's 3rd birthday and you blindfolded him and made him play Pin the Tail on the Chihuahua. (Actually, it was a cruel game called the Pin the Testes back on the Neutered Dalmatian.)
What I'm saying is, you can choose to NOT be ashamed. Just have it out in the open. A hickey is like saying to the world, "I'm not bad-ass enough to get a neck tattoo, but I do have the required lack of class."
NOTE TO BAD-ASSES WITH NECK TATTOOS: Please don't hurt me. I'm just kidding around!
Your next option is to heal it. The way to do this is the same way you heal any bruise on your body, eat plenty of fresh fruits and vegetables and take your vitamins. But this still takes time.
So while it's healing, you may want to go with option 3 which is to Hide it.
WAYS TO HIDE THAT HICKEY THAT LOOKS LIKE UZBEKISTAN
- Cover it with make-up
- Wear one of those frilly light summer scarves with a dress
- Put your hair down or wear a Jamaican Rasta wig.
- Wear a neck brace.
- Wear a one of those wacky hats with a spinner on top. This won't cover the hickey, but it's sure to distract people from looking at your neck!
- Stay in dark areas only. Don't come out during the day. When people get suspicious and accuse you of being a vampire, come out in the daylight and deny you've ever been bitten by vampire! Oh, well. Hmm. Maybe you HAVE been.
Of course, those are all suggestions for girls. Guys never want to hide a hickey. Guys are more likely to draw a blinking red arrow POINTING to the hickey on their neck.
NOTE: It's not easy to draw something that blinks!
You obviously don't like the hickey. You should tell your man this because it's not cool to leave a hickey if the other person doesn't like it.
Guys, this is not how you "mark your territory." If you don't want other dudes approaching your girl then make her off-limits the old-fashioned way... by feeding her ice cream until she's super obese.
So the answer is to COMMUNICATE with your man. Tell him it's not cool with you. To summarize, "Is there proof that God exists?" Who knows? "Is there life on other planets?" Who cares? "How do you hide a hickey?" You don't. You get revenge...
When your man is sleeping, this is when you attack. With a vacuum. You attach the tube to his neck at full suction. As he wakes up screaming, this is when you gently apply a hot branding iron under his new hickey that states, "Map of Uzbekistan." Then cover it with glitter!
Sure he'll be angry and probably file a restraining order against you and entire family, but then he'll embrace the idea and pretty soon BOTH of you will proudly walk down the street wearing matching Jamaican Rasta wigs!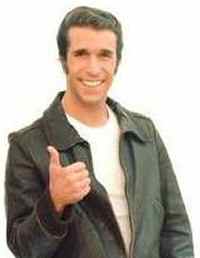 * Watch my dating advice videos or improve your dating with dating coach HogWild.
* Ask YOUR Relationship / Dating Question!
* More HogWild Dating Advice
Subscribe in a reader Share on Facebook
HOGWILD.NET Expert Dating Advice + Dating Advice. expert dating advice every day
Discover all the compatible singles who match you