Hey Hog,
I was chatting online to this guy who I would be dating if not for the long distance thing and he said, "You know I love you, right?"
And I was like, "No, I didn't know that." It was so random and out of the blue. So then he adds, "As a friend." So I told him that I love him as a friend, too.
Later he calls me and starts saying things like "I love you, call me when you get home." And then when he's drunk he says it too."
He's coming to visit me and I don't know what to say about it. Should I bring it up if he doesn't?
- L in Virginia Beach
Hog's Relationship Advice:
Nah. Just ignore it and it will go away. That's always the best thing to do when a guy says he loves you. Just quickly change the subject.
GUY: This isn't easy for me to say but I've had these feelings building up inside and...
YOU: I really like chocolate milk. What a great idea to put those two things together! Whoever thought of this is a genius!
GUY: Um, yeah. I feel like you're the milk to my chocolate. And I love you.
YOU: _____
GUY: Uh, what are you thinking?
YOU: I need new nail polish.
No. You need to address the subject. This guy has feelings for you and you don't feel the same way. Be sensitive about it. Don't be mean.
HIM: I love you.
YOU: And I love U... nicorns. They're magical creatures!
Guys, don't be dropping L-bombs out of no where. When you tell a girl that you love her it should NOT be a surprise. It should be something that is already obvious from your actions. You should already be physical together.
Be very careful to only say it when you really mean it. "I love you" is not an expression of your boner. "I love you" is a PROMISE. You are really saying, "I PROMISE to love you." This means, I promise to take care of you. To do things in your best interests."
There are times when you might want to tell a girl you love her even if she doesn't feel the same way. Those are rare times. Usually you want to know that she also feels the same way. You can tell by her actions.
If you're not sure, then she's doesn't. If you haven't even kissed, then she doesn't. If she doesn't want to talk to you everyday, then she doesn't. If she wears a t-shirt with your face on it, she probably does.
HINT TO GIRLS: Stop doing that!
What's also crazy is that this guy told you he loved you for the first time while on Instant Messenger!
OK, sometimes it's impossible to talk on the phone but ideally for something as important as saying "I love you" for the first time you want to be together in person. The phone is the next best option.
WORST WAYS TO SAY "I LOVE YOU" FOR THE 1ST TIME
- by leaving a voicemail
- text message
- email
- while drunk
- when the girl is making out with your, uh, romance rod
- writing those 3 little words into the snow with your pee-pee
- preceded by the word "but"
ex.
But "I love you!" That other girl you saw me boinking doesn't mean anything to me! I don't even know her name! Well, I know her LAST name because it's the same as yours since you're sisters and all. But... I love you.
Guys, it's a big deal when you tell a girl you love her for the first time. This is the first step on the road to commitment. Don't take it lightly. Watch my videos on what it means to love someone before you even THINK about saying it.
If you tell a girl you love her at the wrong time you WILL screw things up permanently. So be careful with this. If you are feeling all infatuated with a girl, CONTROL your emotions. You are a MAN. Use discipline. Then when you are thinking clearly and you can make a proper decision about your true feelings and you know her well enough to love her, then say it. Not before.
Lots of people tell their partner they love them when they actually don't. They love the IDEA of being in love and having a boyfriend or girlfriend. Make certain this person embodies the things you desire.
So girls, when a guy says I love you but you don't feel the same, quickly change the subject and crush his feelings:
HIM: I love you.
YOU: I love U... kuleles. They are really fun musical instruments!
No really, I love U... tah. It's a beautiful state!
I love U... lysses S. Grant! He's on the $50 dollar bill!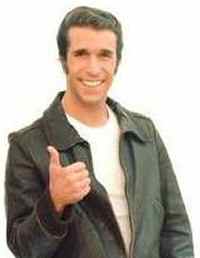 * Watch my dating advice videos or improve your dating with dating coach HogWild.
* Ask YOUR Relationship / Dating Question!
* More HogWild Dating Advice
Subscribe in a reader Share on Facebook
HOGWILD.NET Expert Dating Advice + Dating Advice. expert dating advice every day
Discover all the compatible singles who match you