Hi Hog,
I've been in a relationship for about one month and about two weeks into it my guy started asking if I'd like to see him in lingerie.
I was laughing but he insisted so I said sure. He started with simple blacks but then started wearing actual girlie panties and I wasn't sure if I should nod politely or crawl away and die in a corner.
I really liked him, mostly because he was hot, and I wanted to work out whatever fetish he had but it's starting to look like he's trying to ditch me by acting g@y.
I'm torn. I don't know what to do.
- M in Missouri
Hog's Relationship Advice:
In my professional opinion, I'd have to say, HA HA HA HA HA HA HA HA!
Wooo! HA HA HA HA HA HA HA!
OK, this isn't funny. To you.
It doesn't really matter what a guy's fetish is, if it makes you uncomfortable, then it's no good.
There are lots of little fetishes out there. And if you have one, it's cool, you just need to find a partner who is ALSO into it.
SOME SEXUAL FETISHES
- getting turned on by a person wearing glasses
- getting turned on by feet
- getting turned on by a person wearing glasses on their feet
You are obviously NOT into this dude's panty-wearing ways.
NOTE TO ALL GIRLS WHO COMPLAIN ABOUT THEIR MAN WALKING AROUND THE HOUSE IN HIS BOXERS AND SCRATCHING HIMSELF: At least he's not wearing a garter belt.
You don't like the way this guy's fetish makes you feel. You want to be with a man who is more masculine. And that's fine. You need to be honest with yourself and with him and tell him that the two of you are not compatible.
This will be a fun conversation...
YOU: Um, I don't think we work together, um, sexually.
HIM: What? Why not? You don't like how I look in this teddy? Because I can totally get a different one!
Here's what it comes down to...
* You want a man in construction boots. He is a man in high heels.
* You are a woman who wants to be feminine. He wants a woman with a peter. A big one.
Look, he's not trying to "ditch you" by acting g@y. No straight guy does that because no guy wants you to go public with his little Victoria's Secret.
Don't make this about you. It's about him. This is what he prefers and that's fine. But you are not the girl for him.
Go out there and find yourself a more manly man. A man who eats meat and farts beer.
A strong man who DOES push-ups, not WEAR them.
A man who when he says he thinks your thong is sexy... does not follow that by then asking to borrow it.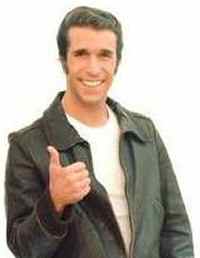 * Watch my dating advice videos or improve your dating with dating coach HogWild.
* Ask YOUR Relationship / Dating Question!
* More HogWild Dating Advice
Subscribe in a reader Share on Facebook
HOGWILD.NET Expert Dating Advice + Dating Advice. expert dating advice every day
Discover all the compatible singles who match you