Hi Hog,
Why would a guy flirt and make eye contact with a girl some days and completely ignore her other days?
- S in NY
Hog's Relationship Advice:
Because the guy is a butt-munch.
It's because he is either
1 - highly skilled and disciplined in the art of attracting women
or

2 - unsure of his feelings
or
3 - a moody woman.
Whenever you don't have all the facts, don't concern yourself too much. It's impossible to know what he's thinking so don't even worry about it.
THINGS YOU SHOULDN'T WASTE TIME WORRYING ABOUT
- things that are totally out of your control
- other people's business
- what happens to mosquitoes that bite vampires
If you want to make this guy more attracted to you, then do that. You can look at my other videos and articles for how to do that. But at the moment, he's not super attracted to you or else he'd be flirting with you every day. Unless he REALLY knows what he's doing in that he knows:
You can make a girl more attracted to you by doing stupid butt-munch things like this. Give a girl lots of attention on Monday and then ignore her on Tuesday. It will drive her crazy!
She'll spend all day thinking about why you aren't paying her attention any more. And she'll try to figure out how to get it back. And she'll talk to you about her friends and she'll think and think and think about it. When you get into a girl's daily thoughts, you know you have her.
THINGS THAT OCCUPY A WOMAN'S MIND
- shoes
- images of cute animals
- her family
- celebrity gossip
- soft pop music
- her boyfriend (if he's lucky)
THINGS THAT OCCUPY A MAN'S MIND
- boobies!
Um, what were we talking about? :)
So what should you do about this confusing dude?
Nothing.
Don't pay any attention to him. If he likes you, he'll work harder and flirt with you more. Then when he finally asks you out, tell him that he's not your type because you don't date butt-munches!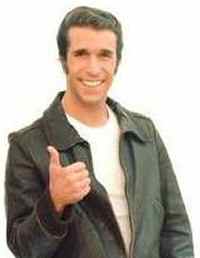 * Watch my dating advice videos or improve your dating with dating coach HogWild.
* Ask YOUR Relationship / Dating Question!
* More HogWild Dating Advice
Subscribe in a reader Share on Facebook
HOGWILD.NET Expert Dating Advice + Dating Advice. expert dating advice every day
Discover all the compatible singles who match you