Watch my dating advice video or read my dating advice below:
Hi Hog,
You make me laugh and I like your advice so here goes: I was dating a guy who was my friend for 5 years before we started dating.
I always had a crush on him then he was finally mine. We dated more than a year. I cheated, he forgave me. I was young. So we had some rocky times and we ended it. I left him crying. I never saw him again. He is in the military and lives in another state.
Well he went overseas and met someone. Then we started talking again, rekindling things. We talked about marriage and being together. Then this girl he met ends up pregnant. They get married and 3 years later are still together. I have probably talked to him a handful of times since then but the things he has said to me in those times leaves me hanging on.
I am engaged and have a child of my own. But I still think about us. The other night I called him out of the blue. We hadn't talked in awhile and we ended up talking for 5 straight hours.
We talked about everything. He told me he wouldn't want to see me because he would be afraid of what would happen between us. But then he still tries to tell me he loves his wife and he is happy. I am so confused and I want to let go but I am still holding on.
What do I do? Do you think that there is still something between us? It hurts me to think that I will never be with him again. But I know it isn't healthy for me to hold on.
J in ?
Hog's Relationship Advice:
It's easy to say to you, duh -- you have to end it. But you know what? I know it's hard. You even know it's unhealthy. But we're all guilty of doing unhealthy things because they feel good.
We eat unhealthy things that make us fat and clog our arteries because it tastes good. This guy is your double-bacon sandwich soaked in deep fried nacho flavored ice cream.
If you really believe this guy is the only man who can make you happy then maybe you SHOULD consider breaking up his happy family, leaving your fiance, and explaining to your baby why daddy is gone.
YOUR BABY: Goo-goo ga ga Da-da?
YOU: Yes, we are leaving Daddy.
YOUR BABY: Why ba-ba?
YOU: Yes, we say bye-bye because Daddy isn't as exciting as the fantasy I have of reconnecting with an old boyfriend even though he is currently married with children of his own.
YOUR BABY: Aw yoo koo-koo?
YOU: Yes, mommy IS cuckoo.
I don't think you will do that.
It's time for you to accept. The time you shared with this man is over. And that's OK. You can't change the past. You can only change your perspective.
Instead of beating yourself up over what could have been and "what if you did this" and "what if you did that" -- look at it for what it was -- a wonderful growth experience. A chance for you to grow as a woman. A reminder to appreciate what you have.
And what you have is a baby from a man who loves you enough to commit his life to you. Are you going to throw that away?
Because then you'd be making the same mistake twice.
You're being selfish. And that's why you are miserable.
SELFISH THINGS GIRLS DO
- only thinking about themselves
- being envious of other girls
- not letting me see their boobies
It's time for you to grow up and be a woman. You are acting like a little girl with a crush on your ex. It's time for you to give to your baby and give to your man. Give them the love and 100% commitment they deserve. That YOU deserve.
By giving part of your heart to another man, you are breaking your own heart. Stop it. Give yourself completely to your family. They need you.
And in doing so, you will be happier. This is your family. Love them. Work on your relationship with your fiance and make it better and more beautiful than anything else you could have had with anyone else.
Stop comparing what you have to your fantasy with another man. Because that scenario isn't real. What's real is the ring on your finger and the baby in your arms. Respect that.
So in conclusion: Don't be a jerk.
Love your man with all your heart.
Stop fantasizing about double-bacon sandwiches soaked in deep fried nacho flavored ice cream and love your fiance's meat.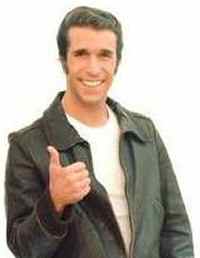 * Watch my dating advice videos or improve your dating with dating coach HogWild.
* Ask YOUR Relationship / Dating Question!
* More HogWild Dating Advice
Subscribe in a reader Share on Facebook
HOGWILD.NET Expert Dating Advice + Dating Advice. expert dating advice every day
Discover all the compatible singles who match you