Hi Hog,
I really dig your videos. They are so hilariously funny and I hope you could give me your advice.

I have a friend at work who treats me like a guy friend, and that's just fine by me -- we check out girls we see and compare notes.
However, I got temporarily assigned to another town and every day we'd send each other notes on messenger just to help us both get through the day.
When I got back he welcomed me with a hug, and every day after he'd greet me with hugs (which he never used to do before I went away). And all of a sudden we'd just hold hands like it's the most natural thing on earth for us to do.
One time he was chatting with some co-workers and when I came up to him, he wrapped me in his arms and started humming "I can't smile without you."
I'm really beginning to feel something for him but I don't want to entertain the thought because we're friends, and maybe he's just being friendly and all.

Do you think he likes me?

And oh, he's married.
A in ?
Hog's Relationship Advice:
I love it! Just when I thought this would be a simple question -- YES, he likes you, duh. You throw in that little tiny microscopic tidbit of information at the end. Oh, he's married.
HA HA HA!
Yes, he feels affection for you. Unless he's 75 years old and you're 20 and he feels affection for you in a grandfatherly way, he's probably interested in boinking you. And even if he IS 75 he still wants to boink you, it's just that he first needs to get a certain prescription filled.
Girls, I want you to understand something. This is important. You're never "just friends" with a guy.
The ONLY exceptions to this are:
1 - he considers you to be un-boinkable
2 - you have been friends since you were babies and were raised almost as brother and sister
3 - he's a homomomomomomo
And #1 and #2 are tossed out while he's drunk.
#3 is pretty rock solid. Unless you have a hairy butt.
Awwww! HA HA!
The other circumstance is that you're in a relationship and your friend respects your boyfriend enough not to make a move. He'll be polite and wait until you break up.
I know some of you girls are like, "But I've been friends with Tom for YEARS!"
Yes, and for years Tom has been trying to slip into your slide.
I know guys who have gone 5 years before expressing their true feelings to the girl they desired. I hate that guys do this, but they do. All the time.
So drop any fantasy that it's simply friendly. Most guys think if they can be friends first, they can transition it into boinking. And because this works 1% of the time, it gives all guys hope -- even though this is the wrong strategy.
You said you're starting to get feelings for him. And you're holding his hand. Dating someone at work can get complicated. Dating a married man is VERY complicated. Dating a married man at work is a damn crossword puzzle inside a sudoku puzzle that's trapped inside tangled up headphone wires.
Why date a married man you work with? You should go for an easier situation -- like a long-distance relationship with an astronaut who's on a space station for 6 months. Do something more chill -- like date a guy in a mental hospital who accuses you of cheating on him with Rodrigo -- his other personality.
It's hard to imagine that this guy is worth it. Unless you simply love drama. Because most likely you're going to lose. You'll lose your job when everyone at work finds out and you'll lose because he probably won't leave his wife for you.
I'm not going to tell you what your moral standards should be -- I'm saying that you can probably do better.
Unless you're hideously hideous with the face of a walnoceros (a rhinoceros mixed with a walrus) and he's the only man on Earth who finds you attractive... then I'm quite certain you can find another man.
Do you have any kind of standards for yourself? Do you want to be the other woman? That can't make you feel great about yourself. Don't you deserve to be the only woman in a man's heart?
He'll tell you he doesn't love her any more. OK, great. So you'll consider him once he gets a divorce.
Don't tempt yourself by holding hands with a married man. Or hugging him. Or trading little messages.
THINGS THAT SEEM FUN AND TEMPTING THAT YOU SHOULD AVOID
- messing with a married person
- juggling loaded shotguns while drunk
- playing n@ked paintball... and hiding in that patch of plants with leaves of three
Get yourself a single guy. There are lots of good single men out there. You need to do a better job of meeting and attracting them.
Don't settle for a guy who can't give you everything because he's already legally and spiritually committed to another.
Instead settle for a guy who can't give you everything because... he's got nothing!
Or do the classy thing and two-time the two-timing married guy by getting him to give you money and then using that money to play n@ked paintball... with your other boyfriend!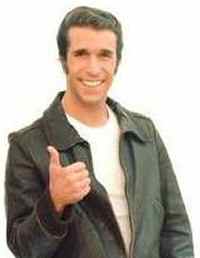 * Watch my dating advice videos or improve your dating with dating coach HogWild.
* Ask YOUR Relationship / Dating Question!
* More HogWild Dating Advice
Subscribe in a reader Share on Facebook
HOGWILD.NET Expert Dating Advice + Dating Advice. expert dating advice every day
Discover all the compatible singles who match you