Watch my dating advice video or read my dating advice below:
Hi Hog,
You give really helpful and useful information. My question is this:

I was dating this guy for two months and everything was going great. But one day after we had a fight -- I told him that I was upset because we only had sex when he was drunk -- he started acting different.
He was distancing himself. After a few weeks I asked him what was wrong. He said nothing and that was the last time I heard from him.
Three months pass by and out of the blue he texts me and asks me how am I doing. I text him back. He texts me a few more time and even calls me -- 2 in the morning but I didn't answer. Then his texts stop.
I really cared for him and I thought he did for me too. What happened? How can I get him back?
In his absence I have been talking to different guys and have been dating some of them but that hasn't worked. I still care for him.
Please help me.
- C in California
Hog's Relationship Advice:
This is one of those questions where I have to play mind-reader and figure out what the guy is thinking. But one thing is 100% certain:
French toast is awesome!!!
And...
This guy really sucks at communication. And in the long run, this means he will suck at making a happy relationship with you.
If I had to guess, I'd say he feels guilty or shame about something and that's why he can't tell you. You struck a nerve when you said he only has sex with you while drunk.
REASONS A GUY WILL ONLY HAVE SEX WITH YOU WHILE DRUNK
- he's an alcoholic and does everything drunk
- he's using the alcohol to make you more attractive to him
- he's g@y and using the alcohol to imagine that you have b@lls. Big hairy.... b@lls.
Some girls get offended when a guy uses alcohol to make her more attractive. This is a double-vision double-standard!
Girls will use everything they can to boost their attractiveness -- specialized bras, sexy clothes, make-up, lip stick, control-top panties, hair straighteners, high heels, color contact lenses, vaginal breath mints... but all of that expensive stuff can be replaced by 1 bottle of cheap tequila.
We now take a break for a word from our sponsor:
Ladies, stop throwing away money on cosmetics!
Stop all those crazy diets!
Forget going to the gym!
All you need is this miracle-potion!
Simply give this bottle to the man you desire and suddenly you'll look 10 years younger! You'll look thinner! You'll look like you're twins!
Order now!
This stuff IS available in stores!
This isn't some new fad -- this total beauty solution has been around for CENTURIES! The ancient Aztecs knew it, the Romans certainly knew it, and now this amazing beauty secret can be yours!
It's alcohol!
And we're back...
So it's probably that this guy can't bring himself to admit to you that he doesn't find you attractive or he can't admit to himself OR YOU that he'd prefer if you had a heavy pair of hairy groin-danglers swinging between your thighs.
He's attempted to contact you, so he still has feelings for you. It's just that he can't bring himself to talk about the topic.
Who knows why he has to get drunk to boink you? Maybe he needs to get drunk to forget that he's married with 2 small goldfish named Finnigan and Flapagan. And they would be devastated if they knew he was out chasing your tail instead of theirs.
How can you get him back? Reassure him that you won't ever ask him why he needs the alcohol foreplay of kissing Jose Cuervo and sucking Jack Daniels before boinking you.
But do you really want a guy who can't communicate his feelings?
You can choose to help him in this area. The way to do this is to make him feel safe that you will never judge him.
This means that if he tells you that he drinks before sex so he can imagine that you are an under-age... donkey, you will not act surprised and you will not condemn his pedo-beastiality behavior.
This guy is really not ready for a relationship because he hasn't learned how to properly communicate his feelings. You can choose to teach him and be patient.
That's a lot of work. Are you sure he's worth it? In general, it's best to choose partners who are already competent at living. Because relationships are hard enough without the added difficulty of having to teach your partner the basics like communication.
You have to make a decision:
1 - Go back and get this guy because he's super awesome and irreplaceable.
or
2 - Move forward and find a new guy who won't run away because you ask him a simple question.
QUESTIONS THAT WILL MAKE A GUY RUN AWAY
- Now that we've been dating for 2 weeks, will you marry me?
- Why is your wee-wee so wittle?
- Are you cheating on me?! I'm only going to ask you 10 more times! Today.
Part of you will always care for him and that's OK. But you can still make the decision to move forward. This will happen once you come to the conclusion that you can't and won't be in a relationship with someone who can't communicate his feelings. This is good because now you've learned something about yourself and what you want in a relationship.
You want a guy who can tell you how he feels without running from the problem. And you want a guy who doesn't need to get toasted before tickling your ta-ta's with his tongue.
So get out there and find a good, MATURE man who is in touch with his feelings, who can talk openly... and who wants to bang you sober.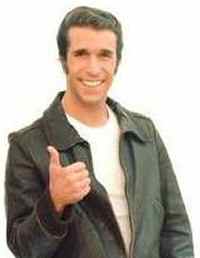 * Watch my dating advice videos or improve your dating with dating coach HogWild.
* Ask YOUR Relationship / Dating Question!
* More HogWild Dating Advice
Subscribe in a reader Share on Facebook
HOGWILD.NET Expert Dating Advice + Dating Advice. expert dating advice every day
Discover all the compatible singles who match you