Watch my Dating Advice video or read my dating advice below:
Hi HogWild,
You are so COOL. By the way your voice is sexy and I love your smile.

I knew a guy for few months, we were having a wonderful time and I was expecting a happy ending! The last time we met, he told me he'd call but he just disappeared from planet Earth.

Suddenly after a whole year, he contacted me but I never replied and I never will. What he did destroyed me and I can never forgive him.

For your information, I'm 100% sure he wasn't in coma or dying and I never tried contacting him for the past year. Also, I was such a sweet heart, caring and not a demanding person when we were on good terms. Thanks.

- K in ?
Hog's Relationship Advice:
Um, is there a question here?
I'm guessing you're wondering why it took him an entire year to contact you?
There could many reasons.
POSSIBLE REASONS IT TOOK HIM AN ENTIRE YEAR TO CONTACT YOU
- He had a girlfriend at the time and now he doesn't.
- Before making a decision to call you, he had to get the approval of the United States Congress
- You said he disappeared from planet Earth. Well, maybe he DID! He was abducted by little grey creatures who enjoyed probing his ass. You know, homosexual senior citizens.
The point is, you don't know. Sometimes you don't have enough information to draw any conclusions.
So instead of making things up and getting all worked up about it, brush it off.
Have you ever asked a stranger for directions and the stranger was super rude to you?
Well, you could wonder if you did something offensive but it's very likely that the stranger was simply in a bad mood before you came along. It's not always about you.
However... sometimes it IS about you. Watch for patterns...
PATTERNS THAT MAY POSSIBLY SOMEWHAT INDICATE THAT THE PROBLEM IS YOU
- Over 90% of the guys who ask for your number never call you
- You continually go for strong guys who aren't afraid of ANYTHING -- except your face in the light of day
- 3 out of 4 of your previous boyfriend have called you a "crazy psycho in need of a psychiatrist who will b!tch-slap your crazy ass." And the 4th boyfriend WAS your psychiatrist.
Most likely, this dude is just weird. Obviously if you were cool for months and then he suddenly stops calling you, something shady happened. His girlfriend might have been catching on. Or he got sent to prison and his new girlfriend Toto might have been catching on.
Any guy who disappears then doesn't even EXPLAIN why is really bad at communicating. And that spells doom for a possible relationship. Except he's bad at communicating so instead of spelling doom, he's spells dom.
Good for you for not replying back! To heck with him! That's right! To heck!
I'm proud of you for not letting a guy treat you like less than you deserve!
Too many girls allow dudes to treat them like seagull droppings on a tuna fish sandwich. Heck no!
Forget that loser and go get yourself a quality guy!
A guy who knows how to communicate his feelings! A guy who won't disappear! A guy who enjoys spending all day with you at the park feeding pigeons, loves going to early dinners, and never bothers you for sex. You know, a cute homosexual senior citizen!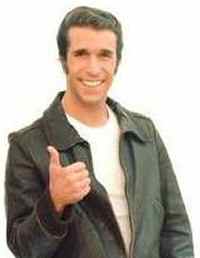 * Watch my dating advice videos or improve your dating with dating coach HogWild.
* Ask YOUR Relationship / Dating Question!
* More HogWild Dating Advice
Subscribe in a reader Share on Facebook
HOGWILD.NET Expert Dating Advice + Dating Advice. expert dating advice every day
Discover all the compatible singles who match you