Hello Hog,
Your advice is good and funny and I think you might be able to help me.

I have this complicated issue in my relationship with a old friend.

I have known his guy for more than half a decade. I'm pretty sure he knows that I like him. He never calls me or text messages me, but whenever I ask him out he comes out and acts like a gentleman. He opens the door, pays for dinner, etc. and never does anything that is disrepectful.
We have went out alone a couple of times for dinners, drinks and to the movies. I like him so much that I can't psychologically open up to any guys and give chances to other guys.

Both of us never really had a girlfriend or boyfriend before. He's not taking any action, yet I don't want to act like a slut.
I don't know if he is interested in me. If not, why is he still going out with me while he knows that I like him for so many years? What should I do?

- L in ?
Hog's Relationship Advice:
Neither of you has had a boyfriend or girlfriend?! What? I'm not sure how old you are, but that could explain a lot.
Unless you've both been single by choice, neither of you knows how to send the right signals or make the right moves.
Or he's gay. I have to throw that out there because it's a possibility. I mean, there ARE signs. He's always a complete gentleman? What straight guy do you know is like THAT? :)
He never shows any initiative to be with you but when you call him to hang out, he comes and hangs out as a friend. Except...
He's paying. Whoa. See, that makes it a date. Because friends split the bill. Or he gets it one time and you get it the next. Unless he's got plenty of money and he's just being a good friend by treating you.
It could be that he's not attracted to you.
POSSIBLE SIGNS THAT A GUY IS NOT ATTRACTED TO YOU
- he tells you about the girls he likes
- he makes no effort to fix his appearance
- when he first sees you, his body is thrown into violent spasms culminating with him making a twisted face like he just tasted a super sour pickle... dipped in skunk v@gina
Based on what you've told me and that he's never had a girlfriend, I would say the problem is that he's super socially awkward. He doesn't know how to put a move on you. Or he thinks it would be rude. Or he's afraid it would ruin your friendship.
Except you don't want a friendship. You want a fruckship. That's a friendship plus, ya know, frucking. :)
If you really want a guy like this, you have to be willing to really do the work to seduce him and get him to make the moves.
You need to remove all his fears that you might reject him. You need to allay his fears that he's being inappropriate.
You need to be very flirty and aggressive. But I never recommend that girls make the moves. I feel like that's the man's job. And it's the woman's job to INSPIRE him to make the moves. Get him to do what you want.
With this kind of guy, it will be more difficult than usual. Here is what you do:
Say, "Do you think that two people who are friends can ever be anything more? Because my friend Jenny has a friend she really likes."
If he says no, there is your answer.
If he says, "It depends" then you have a chance.
When you guys are drinking or in some kind of private situation you can be bold and say, "Ya know. I've thought about what it would be like to kiss you." (long pause so he can kiss you. If he doesn't then continue...) "I think it would be really nice."
If he doesn't kiss you now it's because of the following reasons (and I've included the solution):
1 - he's not at all attracted to you (solution: give him a shot of tequila)
2 - he has crippling levels of anxiety (solution: give him 3 shots of tequila)
3 - he's gay (give him a BOTTLE of tequila... that you promise to stick up his, uh, Lincoln Tunnel.)
Some people would say YOU should make the first move and YOU should kiss him. I don't believe in this.
THINGS I DON'T BELIEVE IN
- Communism
- vegetarianism
- gravity
- skipping dessert
- skipping
- gravity
Girls should not kiss first.
THINGS GIRLS SHOULD DO FIRST BEFORE THE GUY
- enter the car
- sit down at the restaurant
- orgasm
The only exception is if YOU want to be the dominant one in the relationship. Because this first kiss sets the tone.
If you become a couple because you HAD to make the first move, you can't expect that you'll have a guy who will suddenly be aggressive and in charge. No.
You have a guy who wants you to take the lead. If you're comfortable with that, then cool. Do it. But most girls aren't. Even girls who THINK they like that, find that they prefer a man who leads. It's just that they've never found a guy who is competent and WORTHY.
If I were you, I'd put it on the line. You said you like this guy so much that you are closed off to other dudes. That's huge. So you really have nothing to lose.
The worst that happens is he doesn't like you back. That would then free you to let go of your feelings and begin the process of looking elsewhere.
If you don't go for it, then you will locked in limbo, wondering.
THINGS YOU DON'T WANT TO BE LOCKED IN
- limbo
- a headlock by a sweaty obese man wearing no shirt who has mooters (man hooters)
- a cage while you're wearing a fat suit, buck teeth, and big mustache and your cell mate is a VERY horny walrus
So go for it!
You've waited 5 years! There's a difference between being patient and being scared. There is no reward without risk!
A wise man once said, "The best rose-bush, after all, is not that which has the fewest thorns, but that which bears the finest roses."
So either you'll get a beautiful rose or you'll get pricked. Either way you'll get what you want!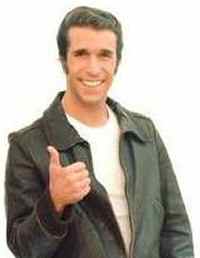 * Watch my dating advice videos or improve your dating with dating coach HogWild.
* Ask YOUR Relationship / Dating Question!
* More HogWild Dating Advice
Subscribe in a reader Share on Facebook
HOGWILD.NET Expert Dating Advice + Dating Advice. expert dating advice every day
Discover all the compatible singles who match you