Hey Hog,
I am quite a fan of your amazing replies.
Here's my question: This girl came into my life and at first we were both hitting all over each other, and it seemed something would materialize... We are both 22 years old and work in same office. We met everyday, went out for a movie sorta date, which went very well.

But slowly, the fire seemed to die from her side. I kept messaging her, but her replies started losing their smileys. They started becoming more of yes/no conversations from her side.
I asked her if she has someone else on her mind, and she said no. She said that she has a lot of things to do career-wise. She also mentioned that she didn't want a bad image in the office.

We now meet at most twice every week. I've started becoming needy and clingy.

I want to keep some distance, give her some space, but at the same time, not lose her totally, as there are a thousand guys hitting on her everyday.

- H in New Jersey
Hog's Relationship Advice:
What happened is that this girl started thinking.
At this point in her life, her priority is her career.
FEMALE PRIORITIES BY AGE
Ages 6 - 9: Cute little cats!
Ages 10 - 17: Boys!
Ages 18 - 24: Career!
Ages 25 - 30: Starting a Family!
Ages 65 + : Cats!
This girl is thinking that it's not the best idea to date somebody from the office.
And she's right.
So here is what you need to do:
At the next big office meeting when everybody is together, stand up and proclaim, "I'm quitting! Because I love THIS girl!" while pointing at her. Then drop to one knee and say to her, "Since we no longer work together, will you marry me?"
She will be so touched that her eyes will turn red and weepy. And she won't even care that you proposed with a box of paperclips instead of a ring.
Then she'll throw her arms around you and begin choking the air out of your throat while screaming, "You're embarrassing me!"
As Security drags you out of the building, you'll yell at her, "Call me! I'll be at home! Ya know, because I'm unemployed!"
Look, you're not going to be able to change her mind logically. Because 1 - logically, she's right.
And 2 - girls don't respond to logic. Ever.
Once a woman makes a decision you can NEVER change her mind. What you CAN do is change her mood. So you need to get out of your mind and get in the moment.
Get her in a situation where emotions can take over.
SITUATIONS WHERE EMOTIONS TAKE OVER
- late night dancing while drinking
- late night touching while drinking
- Holidays like Valentine's Day, Christmas, and of course Arbor Day
Do not try to CONVINCE her. SHOW her. Give her FEELINGS.
Get her out with you. Don't talk about what you want. Don't talk about the relationship. Just make her feel great. Make her feel smart, pretty, and sexy.
Do fun things together.
She loves animals? Go to the zoo.
She loves thrills? Go to an amusement park.
She loves silly guys who give dating advice? Bring her to my place. Heh heh. Just kidding! 90% kidding. 87%.
You already know that being clingy is making her lose attraction to you.
THINGS THAT WILL MAKE A GIRL LOSE ATTRACTION TO YOU
- Failing to protect her.
- Being needy.
- Being bad at boinking.
- Being a bully to others.
- Losing at Thumb Wrestling.
Stop being needy. YOU are the man. You CAN find another girl. If she can't handle the situation, then you will find another girl.
The only way you will get this girl is to be 100% on point and disciplined.
When you feel needy and whiny, catch yourself. Say, NO! I don't NEED this girl. I would LIKE her. And if she's smart, she'll get with me because I can make her feel incredible.
Turn the tables on her. Play hard to get. Next time you're out together, tell her how it's too bad that it won't work out between you two. Tell her that you thought it over, and it's a bad idea to date a girl at the office.
Then get her to come out with you anyway.
Yes, this will be confusing to her. This is exactly what you want. You want her thinking about you as much as possible. You want her talking about you to her friends. You want to occupy her thoughts.
HOGWILD'S WORDS OF WIZDUM: "First get in her thoughts, then you get in her pants."
All these little techniques are called BSMG. (Bullsh!t Mind Games.) But it works. Everyone claims they don't like to play games, but it's necessary.
Attraction and seduction happen in the brain. So you have to play brain games. People want what they can't have. People also want what's naughty.
So tell her that you two really shouldn't date but then say if you ever do get together, it would have to be a secret office romance. No one could know. You would sneak off together but when in public you'll act like nothing happened. It will be exciting.
Show her that you're awesome. Be the MAN at the office. Be well-respected and in charge. She will become more attracted to you when she sees you are on the way up. And she will love it when you're naked together and she sees you on the way down. ;)
Drop hints to her that you are hanging out with other girls. When you talk about what you did over the weekend, casually mention something like, "Oh I saw a movie with a friend. She really liked the movie but I didn't." That's all you need to say to let her know she has competition.
You can let her know that you turn down girls. Tell her how you were talking to this girl at a bar but she turned out to be boring. Even though she was really pretty, you can't be with a girl who can't hold a conversation.
This shows that you have STANDARDS. If a girl thinks you will get with ANYONE then she won't feel special. You want your girl to feel super special and lucky to be with you. She will feel this way if you are the kind of guy who has your CHOICE of women and you CHOOSE her.
When you tell her stories be careful that these stories make you look good.
* DO tell that story where you protected your little brother from a neighborhood bully.
* DON'T tell that story of how you got beat up every day in school. By a girl. On crutches.
Never come off as bragging. Just be casual about it because this is how you are. A secure guy who has a lot of money doesn't hold a fistful of hundred dollar bills and wear a lot of jewelry. Because it's NORMAL for him to do certain things.
You'll figure out that he has money. You might notice his watch. Or when the topic of travel comes up, he'll talk about exotic locations and five-star hotels.
So be subtle.
HOW TO SHOW YOU HAVE YOUR CHOICE OF WOMEN
Right Way: "Friday night was cool. I hung out with my friend Lisa but she was getting a little too flirty so I left early. I just don't like her like that, you know? Yeah, she's pretty but she's not my type."
Wrong Way: "You know I got mad b!tches, right?"
Wronger Way: "You know the Dallas Cowboys Cheerleaders? Well last night I met the girl who does their laundry! And I almost got her phone number! 9-7-5-3! Who's the man? ME ME ME!
So take this girl out somewhere fun. Make her laugh. Give her an amazing kiss. Beat her at thumb wrestling! Then make passionate love like two newlywed squirrels on Arbor Day!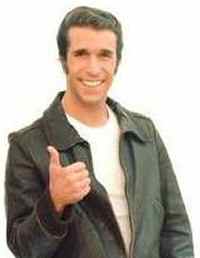 * Watch my dating advice videos or improve your dating with dating coach HogWild.
* Ask YOUR Relationship / Dating Question!
* More HogWild Dating Advice
Subscribe in a reader Share on Facebook
HOGWILD.NET Expert Dating Advice + Dating Advice. expert dating advice every day
Discover all the compatible singles who match you