Watch my Dating Advice Video or read my dating advice below:
Hey HogWild,
Is it OK to say no without being a "Gas hole" when my girlfriend asks me to have sex? Am I a push-over for giving in?
- S in Chicago
Hog's Relationship Advice:
Why is it supposedly OK for a girl to turn down her boyfriend for sex over and over but the ONE time we say "I'm not in the mood" the girl flips out and accuses us of cheating or not being attracted to them or not loving them any more.
Girls, you're right. As guys we want to have sex all the time. But... sometimes we're really tired, or feeling lazy, or you're fat.
HA HA! Just kidding!
See, as a girl you're going to be insecure, but if a guy is in a relationship with you then he wants to be with you. And he wants to have sex with you. So give him a pass if he doesn't want to one time.
Now if it's a PATTERN... If he has sex with you only once a month or only once a week or in my case, only once a day... then you know something is wrong.
I recommend that ALL guys turn down their girlfriends in bed on occasion. Why? Because it makes them want it more.
People want what they can't have. And people don't appreciate what's always there. So take it away. This requires super discipline. OK, fine... it involves feverish masturbation.
THINGS THAT REQUIRE GREAT DISCIPLINE
- saying no to the hoo-ha
- saying no to a scoop of double chocolate fudge ice cream
- saying no to a scoop of double chocolate fudge ice cream on top of the hoo-ha because you have to finish that statistics assignment on the statistical analysis of statistics... as it relates to chocolate covered hoo-ha's.
If you are genuinely not in the mood, then DON'T have sex. Just as you must get HER in the mood before you're allowed to stick your, uh, romance rod in her, uh, Yummy Palace... she has to get YOU in the mood.
HOW TO GET A GIRL IN THE MOOD
- Get her alone
- Dim the lights to exactly 2.5 watts
- Light 3 scented candles -- but only lavender or rose or strawberry NEVER peach. NEVER peach!!!
- Play soft music -- but not too soft, something sexy but not too sexy or she'll feel cheap, something in the middle so she'll feel classy but kinda cheap in a HOT way.
- Tell her she's beautiful
- You said it wrong. Say it in the proper tone of voice
- Kiss her gently 12 times.
- Not there. THERE! And there. And... almost... not quite, yes there.
- Tell her she's beautiful again.
- Look deeply into her eyes while standing on one leg, pointing north, whistling and waving a flag.
Congratulations! Now she'll consider maybe having sex with you!
Girls, this is HOW TO GET A GUY IN THE MOOD
- show up
Take it on a case-by-case basis. Sometimes partners should indulge each other even if you don't really want to have sex just because you want to please each other.
Are you a push-over for giving in? Yes, if you ALWAYS give in.
In general, you don't need to do everything your girl wants. She really doesn't want you to. Sometimes she needs you to be a man and stand up to her and say no. Sometimes she needs you to say yes and spoil her.
This is why women are unpredictable, confusing, and frustrating. They are beautiful creatures powered by a hurricane of hormones and emotions and a burning desire to be miserable.
Women are crazy and their goal is to make you just like them.
But there is some good news. They've got boobies!!! :)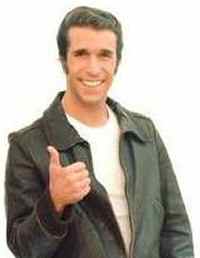 * Watch my dating advice videos or improve your dating with dating coach HogWild.
* Ask YOUR Relationship / Dating Question!
* More HogWild Dating Advice
Subscribe in a reader Share on Facebook
HOGWILD.NET Expert Dating Advice + Dating Advice. expert dating advice every day
Discover all the compatible singles who match you