Watch my Dating Advice video or read my dating advice below:
Hi HogWild,

I began dating one of my guy friends. He has a female friend with whom I was on good terms until she found out that we were dating. Now whenever we see her, she accuses me of keeping him from her, berates him for not calling her, and behaves very flirtatiously with him.
She also goes out of her way to remind me that she has known him for much longer than I have, showing me text messages from him that she has saved from over a year ago when they spent more time together.

To make matters worse, I recently found out that after he broke up with his last girlfriend, she tried to start a relationship with him and they had sex.
I don't feel extremely threatened, but very disrespected by this girl. I brought it up with my boyfriend and now he is very upset, because he feels stuck in the middle. I'm not the type to make him choose, or forbid him to see someone.
For my boyfriend's sake, I want to try to get along because he says we are both important people in his life. However, she is making me feel so uncomfortable that I can't stand to be around her, and yet I am constantly finding myself in situations where I can't get away from her because we hang out at the same places. What should I do?

- K in ?
Hog's Relationship Advice:
Isn't it obvious what you should do?
You should have a threesome!
This girl has been after your man for a loooong time! She's not giving up. And he wants her around or else he'd cut her off. There is an ancient philosophy that states, "If ye can't beat 'em, join 'em!" So join together in a happy family!
Accept her into your life and don't FIGHT over him... FONDLE over him! Hot!
If you're not going to share the guy (even though sharing is caring), then you need to have your man handle this.
THINGS YOUR MAN SHOULD HANDLE INSTEAD OF YOU
- b!tches who be pushin' up in his grill like they some hamburger meat!
- squishing bugs
- carrying heavy things
- b!tches who be pushin' up in his grill like they some hot dogs on the 4th of July!
It's HIS friend and SHE is making you uncomfortable with her b!tchy behavior. You don't need to make an ultimatum, just tell your guy how she makes you feel. How her actions are making you unhappy.
THINGS THAT MAKE GIRLS UNHAPPY
- other girls trying to steal their man
- not having Chapstick
- not being able to shop because they're out of money
NOTE TO GUYS: This list is in reverse order of importance. Sorry guys, you are NOT more important than her Chapstick. You are just a nice chap with a stick.
It's your boyfriend's friend who is acting like this, so it's up to him to put her ass in line or to drop her as a friend.
When a friend -- male or female -- disrespects your significant other -- they are disrespecting you and your friendship. You don't have to all get along but you have to be civil.
Is he in the middle? Sure. He put himself there by dating you and keeping a friend who obviously can't handle seeing him with another girl.
Your boyfriend should take action.
Really, he won't be able to do much because this other girl wants him. So he will chew her out and then she will act polite around you and be all pretend-nice to you because otherwise he'll cut her out of his life completely.
There was a really famous dude who once said, "Love thine enemy." So try to understand it from her point of view. You've got the guy she wants and she's lonely and pathetic. So to ameliorate the situation...
NOTE TO SELF: Yes! I used ameliorate in a sentence! Finally!
... You should offer to help her meet her Prince Charming. Offer to help her set-up an on-line dating profile specifically for girls like herself with abnormally large, stanky hoo-ha's. Tell her the site is full of guys who enjoy women with ginormous, uh, Love Caves.
In reality, a guy should not have a girlfriend and also hang out with some chick who he's boinked in the past and who wants to boink him again AND she's a jealous freak.
So what you should do is let your man handle it. If he fails to handle it to your satisfaction, then turn the tables. Ask him how he'd feel if you started hanging out with a guy you mounted in the past and who really wants to boink you again and be your boyfriend. And on top of that, this guy disrespects him in public.
If your dude is so brain-dead he can't sympathize with that, then you need to take matters into your own hands. Confront this girl...
YOU: Listen whore-bag, stay away from my man before I slap the YEAST out your vagina!
HER: <SLAPS YOU ACROSS THE FACE!>
EVERYONE IN THE BAR: Cat Fight!!!
Then you two pull each other's hair!
Oops!
While wrestling, you knocked over a pitcher of beer that has soaked through your tight white shirt!
You get on top of her and pin her down on the floor! Anger and passion fill her eyes. She kisses you!
You kiss her back!
There are fireworks of camera flashes everywhere!
A video crew races to the scene! They sell the video on the internet! You become that famous cat fight girl with the catch-phrase, "B!tch! Why you up in my man's grill like you some ashy charcoal?!"
And everyone lives happily ever after.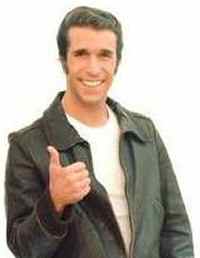 * Watch my dating advice videos or improve your dating with dating coach HogWild.
* Ask YOUR Relationship / Dating Question!
* More HogWild Dating Advice
Subscribe in a reader Share on Facebook
HOGWILD.NET Expert Dating Advice + Dating Advice. expert dating advice every day
Discover all the compatible singles who match you