Watch my Dating Advice video or read my dating advice below:
Hi HogWild,
My boyfriend of 2 years is unable to detatch himself from his ex and her middle-aged kids.
Get this: His ex is actually his dead uncle's widow AKA his AUNT.
When the uncle died, my now-boyfriend got divorced and moved in taking the spot of a kind of step-dad to his cousins, who were teens. They were together 14 years.
He still uses the kids as reason to be around her although the youngest kid is 31.
He take her calls in the night when she feels sad or had a bad dream. He gives her reason to believe there is still a chance for them.
He never told her that I even exist. Now that she found out through the grapevine about me, he has been ousted from all family gatherings until he gets rid of me.
He gets mad at me when I confront him about any of this.
I'm thinking that this relationship is doomed. I never knew about her untill I fell in love with him. I feel that he should have been upfront from the start. What do you think?
- M in Texas
Hog's Relationship Advice:
What do I think?
Ba-da-boing-boing-boing-boing-boing.
(That's country fiddle music. :)
Um, do you live in Texas or Kentucky?
C'mon now! Stop dating men who are dating their relatives!
Is your relationship doomed? It might not even exist!
How do you know he hasn't been boinking her this entire time?
He didn't even TELL her about you? And he didn't tell you about a woman he sees all the time until way later in your relationship? It's pretty clear what's going on here.
THINGS THAT ARE DOOMED
- Your relationship with this guy
- the business-model of an all-you-can-eat buffet when I enter the room
- the all-you-can-eat buffet's toilet (Sorry.)
Everybody looking at this thinks you're retarded for staying with this guy for 2 years. But I understand because we all do dumb things because our mind plays tricks on us.
You've invested all this time in him. The more time you invest, the more you try to justify that it was time well spent.
And the other mind trick is fear. It's natural to have a fear that no one else will love you. That it's better to have an imperfect love than none.
Well, you need to decide for yourself what you are willing to put up with. Can you do better?
Maybe being involved with a dishonest guy who is probably cheating on you with his ex-girlfriend/Aunt IS the best you can do.
But I have a sneaking suspicion you can do at least a LITTLE bit better!
Guys who would be better than this scummy dude:
- a used car salesmen who strangles baby ducks as a hobby
- an unemployed but loyal fat guy with a unibrow
- A guy who is cheating on you with his sister but at least he's rich
My favorite part of your situation is this: "He has been ousted from all family gatherings until he gets rid of me." Um, shouldn't he be "ousted" from family gatherings because he DATED HIS UNCLE'S WIFE!
If I were in his family, I would lock up all the female cousins and keep a close eye on the dog!
We're not in biblical times where if your brother dies, you marry his wife... Regardless of all that, the dude still is way too involved with his ex-girlfriend. They're more than friends. They are Aunt and Naughty Nephew.
So I want you to look into your boyfriend's eyes and tell him what every owner of an all-you-can-eat buffet has told me... Get out!!!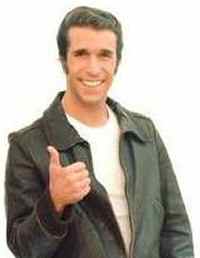 * Watch my dating advice videos or improve your dating with dating coach HogWild.
* Ask YOUR Relationship / Dating Question!
* More HogWild Dating Advice
Subscribe in a reader Share on Facebook
HOGWILD.NET Expert Dating Advice + Dating Advice. expert dating advice every day
Discover all the compatible singles who match you