Hi HogWild,
My boyfriend and I have been together 6 months. We were all good and everything until his best friend moved in. (We live together.)
Now he abandons me at home. He ditches me for Rock Band, Guitar Hero, his new 42 inch television, his new car, his friends and he talks down to me.
He says when he gets home from work he just wants to relax, yet as soon as his friends call, he jumps.
But whenever I ask him if we could even go for a walk, he says, "Oh, I dont like to go for walks."

I love him and I don't really want to break it off. Talking to him never works. What should I do?
- N in ?
Hog's Relationship Advice:
Sounds like you've got a keeper! A guy who ignores you, doesn't want to spend time with you or do anything with you, he's mean to you and as bonus -- you can't talk to him!
That's awesome!
OK, I'm done being sarcastic.
YOU might not want to end the relationship, but he already has. He's checked out.
Sorry. But he's chosen his friends and his toys over you.
Turn the tables on him! When HE wants you for sex, tell him you'd rather play with YOUR toys!

What's confusing is... Why do you love him?
YOU: "Because I looooooooove him!"
You didn't say one nice thing about him. You might be INFATUATED with him... You might enjoy riding on his, uh, boink-stick... You might love the FEELING of being in love and being with someone... But does this dude DESERVE your love?
You can love whoever you want. But why would you expend all that energy and caring on someone who clearly doesn't feel the same way?
He's treating you like you're nothing more than a parking garage for his pen!s. Do you want to be a pen!s parking spot?
It sounds as if he doesn't even LIKE you. Why would you want this guy in your life?
It's better to be alone temporarily than to be with some jerk-face jerk-a-zoid who treats you like crap.
COOL THINGS ABOUT BEING ALONE TEMPORARILY
- You have a chance to really learn about who you are as an individual
- Unlimited farting
- You can do whatever you want WHEN you want! <Faaart!>
The good thing here is you will be standing up for yourself! That will feel good! And you've learned an important lesson: Don't go moving-in together when the relationship is so new!
It takes time to get to know somebody.
THINGS THAT TAKE TIME
1 - Getting to really know your partner
2 - Making a homemade meatloaf
3 - Damn I'm hungry
NOTE TO EVERYONE: If anyone wants to make me a meatloaf, I would totally eat it.

You mentioned that he won't even go for a walk with you. I find it interesting that girls always like to "go for a walk." As a guy, I don't think I've ever been all excited and jumped up to tell my girl, "Hey! You know what would be awesome?! If WE... went... for a... WALK!!!!!!!"
MY GIRL: Woo-hoo! A walk!
ME: We're walking! F*ck yeah!
I think girls enjoy going on walks because walking means talking. And it also means getting out of the house. And it means holding hands. It's what girls consider, "Quality Time."
This is what I suggest you do with this douche-bag guy of yours. MAKE him go on a walk with you.
Then when you both get outside, you tell him, "I'm going THIS way but YOU go THAT way... and don't come back!!!"
"Find yourself a new spot to park your pen!s!"
"And I only have one other thing to say to you..." <FFFFFARRRRRRT!>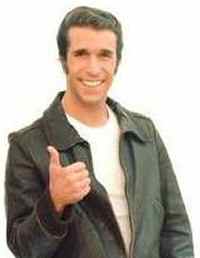 * Watch my dating advice videos or improve your dating with dating coach HogWild.
* Ask YOUR Relationship / Dating Question!
* More HogWild Dating Advice
Subscribe in a reader Share on Facebook
HOGWILD.NET Expert Dating Advice + Dating Advice. expert dating advice every day
Discover all the compatible singles who match you