Watch my Dating Advice video or read my dating advice below:
Hey HogWild,
I have known this guy for about 6 years and we've been ridiculously good friends since we met. I've always liked him. We've gone out a couple times but I can't ever tell if we go out just as friends or if he likes me.
He has a girlfriend right now but he talks to me about her and pretty much admits that he's only in the relationship because he doesn't really want to be alone.
They break up at least once every two weeks. How can I make this guy see how I feel for him without coming out and telling him?
I'm so tired of being the first one to confess my feelings and them not feeling the same way.
I don't want to be the "other girl", but it's hard when I know he's not happy in the relationship he is in right now.
We don't live in the same town and one night he said, "You should just come down here so we can..." Then stopped and wouldn't finish his sentence. We click on so many levels. We have the exact same sense of humor. I just don't know what to do.
Thanks!
- R in ?
Hog's Relationship Advice:
Here's what you should do...
Get him.
Get him like a cat gets her mouse.
Get him like a college boy gets his beer.
Get him like a BEER gets his college boy in bed with a college girl who gets more beer than exercise.
This dude clearly likes you. He shares his feelings with you. He was about to invite you to visit him before he chickened out.
You will NOT be the other woman because you should NOT hop on his boink-stick until he BREAKS UP with his girlfriend permanently.
Don't allow him to bait you into being his side dish o' lovin'. You DON'T want this to turn into a Fruckship. (Friendship but with uh, frucking. :)
If he's really into you, he will break things off with his current girlfriend to be with you.
In general, guys want to know they can get sex on a regular basis. If he's arguing with his girl so much, then he's with her for companionship and sex. If you can replace these two things, you can have him. You will be an upgrade because he gets along with you. Sharing the same sense of humor is awesome! Things could go very well for you two.
IMPORTANT THINGS TO HAVE IN COMMON WITH YOUR PARTNER
- sense of humor
- hobbies
- admiration for each others' uh, "passion areas"
IMPORTANT NOTE: Your hobbies should not include admiring OTHER people's passion areas!
NOTE TO THE IMPORTANT NOTE: Unless you admire those other people's passion areas while present with your partner! (Whoa. That was a perverted tongue-twister!)
NOTE TO SELF: *I'm* a perverted tongue-twister! Heh heh. :)
It's not "home-wrecking" because he's not married. The POINT of dating is to find an AWESOME partner -- hopefully for LIFE! Clearly, he has not found that partner. You are doing him a favor. And really, you are doing his GIRLFRIEND a favor because currently she is SETTLING for a crappy drama-filled relationship instead of being with a guy with whom she is more compatible.
There is somebody for everybody. For instance, I once dated a girl who was annoying and obnoxious. And I can say with all sincerity that I hope she's found a guy who is JUST LIKE HER.
As the girl, it's not your job to put yourself on the line. He is supposed to be the man, he needs to come to you. As the woman, it's your job to ATTRACT him to you. To compel him. To make him WANT you.
Get flirty with him. Suggest. Hint.
HOW TO HINT VS. HOW *NOT* TO HINT
SUBTLE HINT: I've never told you this before but... I think you have a very sexy voice.
NOT-SUBTLE HINT: I've never told you this before but... every night I tweak my n!pples fantasizing about you dining at my all-you-can-eat Yummy Palace.
But also tell him stories of guys who tried to get with you while they were still involved in relationships and it disgusted you because you're a loyal and honest person. And if they cheated on their girlfriend with YOU, then how could you TRUST them later on?
Talk about sex in general. Not specifics with other guys! Entice him by telling how you love to make a guy's fantasies come true. That you really enjoy having great sex... OFTEN.
Now, the distance thing is a problem. If there is any hope of a real relationship, you will have to consider moving closer to each other at some definite point in the near future.
So go get him! Hint! Flirt!
Tell him you admire his boink-stick! :)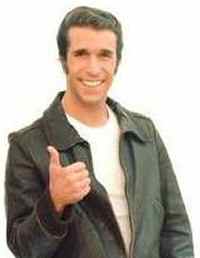 * Watch my dating advice videos or improve your dating with dating coach HogWild.
* Ask YOUR Relationship / Dating Question!
* More HogWild Dating Advice
Subscribe in a reader Share on Facebook
HOGWILD.NET Expert Dating Advice + Dating Advice. expert dating advice every day
Discover all the compatible singles who match you