Watch my Dating Advice video or read my dating advice below:
Hey HogWild,
A really hot Rugby Player started mailing me. Everything was really good. He came to my flat and we chatted about all sorts of stuff. He kissed me but I did not do more than that.
He often is not in contact with me for 10 days. I am not the kind of girl who needs a man on top of me all the time but I do need to know what is happening.
I really like this guy and all I seem to be able to do right now is ignore him. If I message him I will look desperate and I guess I am also so scared he will ether not reply or tell me to get lost. Because right now I am balancing on the edge off falling into depression and that would really really hurt! I am not the girl who falls for any guy but this time I have. Now I do not know what to do!
Something he did is a bit strange. I have a diamond ring and he asked to see it. When I held my hand out for him to give it back to me, he turned my hand around and put it on my finger! Isn't that still quite symbolic?
Now he's been saying he can't come over because he's really busy. But then finally he comes over, but just as things are getting quite hot and steamy he has got to go fetch his friend from the airport.
He was supposed to come back over but then he says sorry he has a massive headache and that he will see me later in the week. He couldn't come up with something more convincing? A headache? Aspirin!
- E in South Africa
Hog's Relationship Advice:
You're allowing this guy to take up too much mental real estate in your mind. And the market is down and your brain is in foreclosure.
You are infatuated with his hotness and you are thinking as clearly as a GOLDFISH in poopy-filled water.
Back in my more insensitive days, I would say to you, "Calm down, b!tch!!!" But these days I'm much more of a gentleman. <Buuurrrrrp!>
Here's what's going on: He likes you. But he's BUSY! He's a freakin' rugby player! He has all sorts of things to do! Games and practices and meetings and traveling and binge drinking... Plus all those other girls he's boinking.
He likes you but you are not priority number 1. So he sees you when he has a free moment.
If you really want, you can see him more often by incorporating yourself into his lifestyle. Go to his games, go to his practices, travel with him, binge drink with him and while he's boinking other girls, offer to join in!
The good news is that you can move up his priority list! Become super valuable to him. Can you solve a problem for him?
As a guess, since he travels all the time, there's a chance he feels lonely without a girl who he cares about. If you can, find a way to talk on the phone with him nearly every day... and LISTEN to him. Sympathize with him. Allow him to form an emotional connection with you until he feels like he NEEDS you.
In the meantime, you need to practice DISCIPLINE. Play it cool and increase his attraction to you. Don't be acting all crazy and worrying because he's not in touch with you.
Calm down, b!tch!
Sorry, sorry. <Buurrrp!>
If his not-contacting you really bothers you, then don't be with him!
Just because he's hot is not a good enough reason. If that's your only requirement than you need to have higher standards.
About the diamond ring thing... NOT significant. He was being playful. Girls always read into things WAAAAY more than a guy intends.
Girls like to play detective. "Hmm, today he called me at 7:05 but yesterday he called at 7:04... that must mean that he likes me one minute less! Nooo!!!!"
As for his headache... Um, he's a RUGBY player. Those guys smash their skulls into each other every day without helmets. There probably isn't a day where his brain isn't jumping around in his head like a caged frog trying to escape! If you cut off his scalp, his brain would jump out to freedom and run away yelling, "No more pain! Please no more pain!!!"
You are 100% infatuated with this guy. I want you to list 5 REASONS you like him. Name 3 VALUES you have in common. If you can do that in an honest way, then you two might have a future, if not then my medical opinion is that you should, "Calm down, b!tch!" I'm sorry, I mean: <Buuurrrrp!>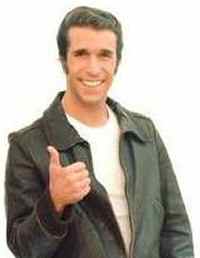 * Watch my dating advice videos or improve your dating with dating coach HogWild.
* Ask YOUR Relationship / Dating Question!
* More HogWild Dating Advice
Subscribe in a reader Share on Facebook
HOGWILD.NET Expert Dating Advice + Dating Advice. expert dating advice every day
Discover all the compatible singles who match you