Watch my Dating Advice Video or read my dating advice below:
Hey HogWild,
My boyfriend has not called or texted me for like a week now! When he does text me all he will say is, "Hey baby" and then I'll try to respond and he won't text back!
He will also ignore my calls!
Our 4 month anniversary is coming up and I don't know what to do!
- J In Michigan
Hog's Relationship Advice:
How can I explain the status of your relationship in a gentle way?... Well, let me first tell you some of my random thoughts...
This guy on the bus was taking up two seats so I said move OVER.
In a fraction, the numerator is OVER the denominator.
If I wore my UNDERwear on the outside, I guess it'd be called OVERwear.
Girls have OVER-eez.
I would say... don't get your boyfriend an anniversary gift because this relationship is Oh oh oh oVER!
I feel bad for you because you are in denial. You obviously realize something is wrong but you're not ready to admit it to yourself.
SIGNALS THAT YOUR BOYFRIEND IS NO LONGER INTERESTED
Things he considers more important than taking your phone calls...
1 - video games
2 - hanging out with his friends
3 - watching sports
4 - spankin' the ol' romance-rod
5 - staring at the ceiling
6 - exploring his belly button
7 - popping his zits
8 - popping other people's zits
IF he's not doing any of those things, then he'll take your phone calls. Maybe. But only while's popping other people's zits.
By ignoring you, your boyfriend is being a jerk-face jerk-a-zoid! Unless you did something really crappy to him, there is no reason for him to be acting this way. And even so, he should be communicating his thoughts to you instead of ducking you like you're, uh, some duck sauce.
NOTE TO SELF: Ducking you like you're some duck sauce? That doesn't make sense. Duck sauce is delicious! I wonder if ducks like duck sauce? Would I like HUMAN sauce? Hmm... probably.
This dude is being very immature. He's pulling away from you. He's moving on. He's hit the gas pedal and left you in the dust. Now you're left alone on the highway of love with your thumb in the air, trying to hitchhike your way across the country.
Just be careful not to get into a truck with a big ugly driver who's cross-eyed and drooling and who says, "You look purrrr-tee." Don't be desperate for a ride.
Um, that was a metaphor meant to help you avoid regretful rebound sex with ugly dudes while you're in a vulnerable state of mind.
IMPORTANT NOTE: Only have regretful rebound sex with hot dudes.
So here's what you do:
Find yourself a guy who is slightly more mature than this dork.
So you'll need to find a guy your age who is extraordinarily mature for his years or look for an older guy.
HINT: Older guy does NOT mean ELDERLY guy! ....Unless he's rich. Just kidding! Mostly.
Reasons to date older guys...
- They are slightly more mature.
- In general, in bed, they last more than 22 seconds.
- They have more experience and have learned how to treat a woman.
So if you're a freshman in high school, date a senior! Especially if he's got cool wheels!
If you're a freshman in college, date a senior! Especially if he's got cool wheels!
If you're 25 years old, date a senior... citizen! Especially if he's got cool wheels! On his chair. :)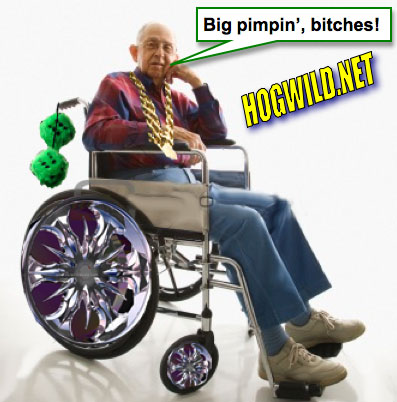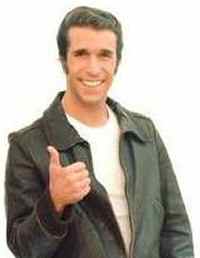 * Watch my dating advice videos or improve your dating with dating coach HogWild.
* Ask YOUR Relationship / Dating Question!
* More HogWild Dating Advice
Subscribe in a reader Share on Facebook
HOGWILD.NET Expert Dating Advice + Dating Advice. expert dating advice every day
Discover all the compatible singles who match you