Watch my Dating Advice Video or read my dating advice below:
Dear Hog,
Is it right for a girl to be jealous of her man requesting girls on MySpace while you're dating?
A lot of girls get jealous for this reason and create drama over that. So should girls be cool about it and not care if their man messages and comments other girls?
Thanks and your advice is tha sh!t!!!
- J in ?
Hog's Relationship Advice:
Being jealous is such a waste of time.
THINGS THAT ARE A WASTE OF TIME
- gossiping
- having a fist-fight with a cow
And the BIGGEST waste of time...
- listing things that are a waste of time
Jealousy is an emotion. And emotions are caused by thinking. And what you're thinking is that you're going to lose your relationship because some stanky witch has some quality that you lack. And that your loved one will leave you for this other stanky person for that reason.
HINT TO GUYS: Never leave your girlfriend for a stanky person.
Should you ignore these thoughts?
No.
You should confront these thoughts head-on! You should TALK to your partner to figure out what qualities he really values.
This is why I always say strong relationships are built on shared VALUES. Not temporary feelings of infatuation. And not looks. If you have what he values then you're all set!
And you should know what people SAY is sometimes different from the truth. Even THEY don't realize.
Some guys think they value hot looks first. But really what they value is a girl who makes them feel good.
And yes, walking down the street with a hot girl makes a guy feel good BUT there is more than one way to make a guy feel good.
NOTE: Oh yeah. Heh heh.
A guy feels good when he has a girl who encourages him, believes in him, makes him feel big and powerful and makes him feel loved.
Of course most guys don't even realize this. This is why guys will lust for a super hot chick but once they've sha-boinked her they realize they need much more than just female body. They need a complete woman.
Jealousy is caused because you feel you lack something that your partner wants.
For instance, your boyfriend might want a girl with a fresh smelling hoo-ha. But YOUR hoo-ha is oozing with neon green goo and there's a three-eyed fish swimming in there and when you insert a tampon it screams, "Noooo!" and disintegrates and your panties catch on fire from the boiling swamp of burning acid in your crotch-rot and a miniature vulture is circling over your lap when your vagina suddenly thrusts out its tongue like a frog and grabs it and pulls it inside, devours it, then spits out the bones.
Yeah.
So if you feel you lack something your partner wants... as with anything, you have 3 choices:
1 - Change it.
If you lack something, make changes in your life to get what you want. If you feel you lack a good body, then it's 100% in your power to make your body look fit. If you really want to.
2 - Accept it.
Some things you can't change. So accept it! Embrace it! Work with it!
Short guys can't do a damn thing about their heights. But once they accept their height, their real personality can shine through and they will attract women.
OK, so certain women won't date them because they are height-snobs, but there are women who will see over that -- er, past that.
3 - Leave the situation.
If your partner really wants something you can't give him, then it's OK to leave the relationship. It just means you two are not compatible. And that's fine.
It's better to be on your own than in a crappy relationship. Because the most important relationship you have is with yourself.
Either your partner wants to be with you or not. Either you trust your dude or you don't. If he's not worthy of trust, then get rid of him.
THINGS YOU SHOULD GET RID OF
- untrustworthy dudes
- that really old Chinese food in your refrigerator
Wait! Genius has stuck! Untrustworthy dudes are like really old Chinese food!
They might look good and you remember how they satisfied you in the past but now all they give you is a lot of sh!t.
If you DO trust your guy then you have nothing to worry about. But of course it's smart to keep your eyes open.
Because I don't believe that loyalty exists. People operate under the simple equation of pleasure versus pain. People do what they think will bring them pleasure weighed against the risk of feeling pain.
People who are "loyal" are those who would feel the PAIN of guilt when they do something deceitful. Or they have a huge fear of losing you if they get caught.
That's why more people cheat when they are far away from home because the chances they will get caught are slim.
Also, people cheat more when they are very unhappy with their boyfriend or girlfriend because there isn't much pain associated with breaking-up because the relationship sucks anyway.
So forget being jealous. Here's the REAL question: Is his behavior acceptable to you?
If other girls are contacting HIM on MySpace, that's one thing. But why is he reaching out to all these girls?
We're all allowed to have friends but is he making friends or flirting?
If he's leaving little comments to strangers who all happen to be cute girls... that's flirting.
If it's girls he knows in real life and he's leaving little comments it could be friendly or flirting or friendly flirting.
Some people are cool with flirting in a relationship as long as you both stay faithful. But it's NEVER cool to flirt IN FRONT of your partner.
Commenting girls in a public place like MySpace is the same as flirting in front of you because he knows you will see it.
That's super disrespectful.
SUPER DISRESPECTFUL ACTIVITIES
- taking a phone call on a romantic date while at the table
- taking a phone call while making love ON the table
- not caring that the table is in the lobby of an old folks home... and you're blocking everybody's view of the television

How would a guy feel if his girlfriend was contacting random hot dudes to be MySpace friends?
Then she leaves slightly flirty comments on these guys' profiles. You know like, "Hey Bobby! I like the music on your profile! It's perfect for when I m@sturbate to your photos!"
If you find out he is privately contacting girls, it's the same as if you heard from a friend that he was out flirting at the bar.
It's up to you whether you're cool with your dude flirting.
So is jealousy a waste of time? Yes!
Should you make him see how his behavior hurts your feelings? Yes!
Should you figure out if he really wants to be with you? Yes!
Should you make sure your hoo-ha smells fresh? Hellllllll yes!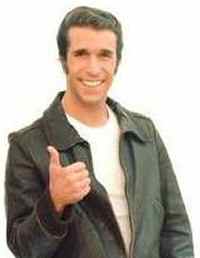 * Watch my dating advice videos or improve your dating with dating coach HogWild.
* Ask YOUR Relationship / Dating Question!
* More HogWild Dating Advice
Subscribe in a reader Share on Facebook
HOGWILD.NET Expert Dating Advice + Dating Advice. expert dating advice every day
Discover all the compatible singles who match you