Watch my Dating Advice Video or read my dating advice below:
Dear HogWild,
I kind of like this guy but I'm not sure if he likes me back.
He flirts with me but then all of a sudden it seems like he doesn't know me. One time he said, "Hey sh!tface... come over here." But then when I walked over to him, he gave me an amazing long hug!
He has told me about his past and it is pretty bad but I still don't think that gives him any right to call me names like that. He acts like that to everybody not just me.
But he can also be sensitive as well... so I'm getting a lot of mixed signals from him.
Do you think that he is trying to impress me and be all macho and I might have a chance with him? Or should I basically just give up hope and move on? I need help!

- S in Arizona
Hog's Relationship Advice:
So he says, "Hey sh!tface, come here!" And you obey him? Are you... a sh!tface?
Ya know, there might be some sh!tfaces out there, but none of MY Hoggettes are sh!tfaces. Hell no. I know the type of girl who is a fan of HogWild and NONE of you are even CLOSE to being a sh!tface.
NOTE TO MY INTERNATIONAL FANS WHO DON'T KNOW WHAT A SH!TFACE IS: A sh!tface is a butt-head who pukes on himself.
People treat you the way you DEMAND to be treated. If someone bullies you and you don't stand up to them... expect to continue being bullied.
THINGS YOU SHOULDN'T LET OTHERS DO TO YOU
- call you bad names
- disrespect you
- stick an active beehive down your pants
How DARE he call you a name like that. You should call HIM over by yelling, "Hey toothpick d!ck! Come here! I need to pick something out of my teeth and your skinny little toothpick wiener is all that's available."
I don't care if he was saying it playfully or if he was teasing you or if he has some kind of sad childhood story that makes him treat people like that. You don't deserve that.
And you know that.
The people you surround yourself with are SUPER important to your self-esteem and success in life. And your boyfriend will have a HUGE impact on your day-to-day life and how you see yourself. Your boyfriend should make you feel GREAT.
If you listen to a lie enough times, you will start to believe it! And if someone close to you tells you you suck every day, then you will start to think, "Whoa. Maybe I DO suck!"
But no! It is THEY who suck the wrinkly sack o' balls! Never let anyone steal the Awesome that runs through your veins.
Don't EVER be with a douche-bag who belittles you or makes you feel like less than a beautiful and intelligent girl.
FEELINGS A BOYFRIEND SHOULD GIVE YOU
- that you are sexy
- that you are smart
- that you are beautiful
- that you a Goddess perched on a throne built of Gold and Awesome and you have access to an unlimited number of shoes. And unlimited number of shoes! And pita bread. Because that stuff's delicious!
Guys, I'm not saying you should kiss your girl's ass. No. But you should NOT be cutting her down. If you need to emotionally slap someone in the face to make yourself feel better, then you need to work on your own self-confidence BEFORE you attempt to have a relationship.
If you feel like this guy is really quality, I would give him ONE chance. Say to him, "Ya know, you may think you're just playing but I'm a girl and I don't like when you call me bad names. Please don't do that any more."
If he realizes his mistake and changes his behavior, that's a good sign. But if he slips back and starts calling you bad names or if he treats you poorly then stay FAR AWAY from him.
- Move away from him like you're together in an elevator and he just blew the ass trumpet.
- Move away from him like you're wearing a white wedding dress and he's stumbling drunk and puking up red wine and egg salad.
- RUN far away from him like he's making a stabbing motion with a KNIFE and you're allergic to knives! Because knives make you sneeze... and because, you know, they're like, really sharp. Duh.
It's OK to go for the bad boy if he's a bad boy to OTHER people.
A MAN protects his girl and treats her right. A man may have to put his girl in check from time to time but it's always out of love and with a gentle hand. Never out of uncontrolled rage or anger.
So one minute this guy is a sweetheart to you and the next he is jerk-face jerk-a-zoid. Clearly his behavior is upsetting you. And you're not even together yet! This should be a sign that things don't feel right to you.
I'm not saying this guy is a bad person but I AM saying -- from what you're telling me -- is that he's not ready to be in a relationship. It sounds like he uses language and attitude to manipulate people into respecting him or fearing him. You deserve someone more emotionally stable and happy.
Flirting with you should not include nasty name-calling!
Cute nicknames vs. Not-cute nicknames
Cute nickname: Honey Bunny
Not-cute nickname: Honey Bunny Rat-Face
Cute nickname: Sweet-heart
Not-cute nickname: Sweet-tooth fat ass
Cute nickname: Princess
Not-cute nickname: Princess Zit-Butt from Planet Ugly T!ts in the Puke Sector of the Dumb-as-Donkey-Balls Galaxy.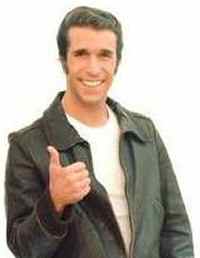 * Watch my dating advice videos or improve your dating with dating coach HogWild.
* Ask YOUR Relationship / Dating Question!
* More HogWild Dating Advice
Subscribe in a reader Share on Facebook
HOGWILD.NET Expert Dating Advice + Dating Advice. expert dating advice every day
Discover all the compatible singles who match you