Watch my Dating Advice Video or read my dating advice below:
Dear Hog,

I'm worried that I might be a really bad kisser. How should I kiss a guy?
Do you use tongue in your first kiss?
I have been worrying that I might be a really bad kisser because I am not experienced but he is.
Thank you,

- A in the U.K.
Hog's Relationship Advice:
I love getting cute questions like this! Of course, I'm guessing that you're a teenager and not 37 years old.
This is a great question because most girls are not great kissers. Most are OK but not great.
And some girls really suck at it.
HOW TO KNOW IF YOU SUCK AT KISSING
- after the kiss, the guy looks at you sideways with a look that combines confusion and fright. And he's holding his fists in front of his face for protection!
- the guy keeps his eyes open so he can keep watching television
- at any point during the kiss, you discover that your tongue is up his left nostril
I'm going to tell you how to be an AWESOME kisser!
When you're ready to express your physical attraction to someone, you can choose to kiss. And yes on the first kiss you can use your tongue.
You can also use your hands, eyes, and if you're really freaky... BBQ sauce. Yowza!
First thing: a kiss means something different to a guy than to a girl.
Girls use a kiss to show their passion and they just enjoy the feeling of kissing. Girls will sometimes kiss just to kiss.
To girls, kissing is just fun!
Just like girls will shop just to shop! Even if they don't buy anything, most of you girls enjoy the PROCESS of shopping.
Whereas guys HATE the process of shopping. We want stuff. We don't want to shop.
Girls enjoy the process of being sensual. Guys enjoying boinking.
To guys, setting up the romantic mood is like driving to the mall, finding a parking spot, holding your purse, and walking from stupid store to stupid store.
To guys, kissing is not "just fun." It means he has advanced past Level 1 in the classic video game called, "Sha-Boinking!" He's now thinking of how to get to Level 2: "Squeezing your Squeez'ums!"
Most guys kiss to get somewhere. Kissing is step 1 in the process of poking into your panties.
So you should know that most guys won't care too much if you're not a good kisser.
NOTE TO GUYS: Girls DO care if are a crappy kisser. Because kissing is VERY important to girls.
But it's still nice to know how to kiss. And you might even impress the guy. He will be pleasantly surprised if you are a good kisser. And if you are a GREAT kisser you can really turn a guy on and drive him crazy.
Again, if a guy likes you, he will forgive you for not being a good kisser. He might even have fun teaching you.
THINGS A GUY WILL FORGIVE HIS GIRLFRIEND FOR
- not being a great kisser
THINGS A GUY WILL NOT FORGIVE HIS GIRLFRIEND FOR
- not being a great kisser, so she spent 3 months secretly practicing on a guy named Julio
But let's say you are going for a guy who might not be that attracted to you...
If you are a GREAT kisser, you can get him really hot for you.
It's very rare that a girl is a great kisser.
In my experience, I find that girls can be grouped into the following 4 categories:
1 - The Over Aggressive Attacking Amazon Who Attempts to Suck out your Soul through your Face (15% of girls)
These girls are very passionate and that's great. But they are also too masculine.
Most guys don't want a girl to wrap her hand around his throat and use her tongue to lasso out his Adam's Apple from the inside.
This girl will bite hard on the guy's lip until it's bruised. She will bite his neck too hard. She is too masculine. She is the type of girl who pees standing up. Against a tree. By lifting one of her legs.
2 - Lady Limp-Tongue (5% of girls)
Boooooring. In my experience, the way a girl kisses reveals how she is in bed.
If she's playful and passionate, I know we she will be great in bed. If her tongue just sits in her mouth, slumped down and lifeless like she's in the back of the class hoping the teacher doesn't call on her -- then I know she will just lay there in bed like she's a raccoon that got run over by a truck.
Don't be like this girl. It's the worst. No guy wants to kiss road-kill.
3 - The Overly Gentle Super Sweet Nice Girl Kiss that's like Rose-Petals Floating in a Bubble Bath overlooking the Ocean on a Planet made of Rainbows and Satin and Pink Soap (75% of girls)
This is most girls. This kind of kiss is nice. Maybe most guys like this? Not me. I like a little naughty mixed in.
Kiss gently, yes. But give it back a little bit. Show your creativity.
Girls in the category have the potential to advance to the RARE...
4 - The Super Hot 100% Feminine Passionate Kisser (5% of girls) (WOW!)
This girls knows how to express herself!
So if you're an OK dancer, there isn't a guy in the world who will reject a girl who is pretty and fun and smart but is an average dancer.
CONVERSATION THAT WILL NEVER HAPPEN
Dude1: Meet any hot girls last night?
Dude2: Hellz yeah! This one girl was beautiful! And she had a great sense of humor. And really intelligent, too.
Dude1: So, what happened? Did you, uh, slip the jammy in the jelly?
Dude2: No man. It's like, dude. She was only an average dancer. I can't be with a hot, fun, smart girl who is mediocre on the dance floor.
Dude1: Are you... heterosexual?
Dude2: Not really.
But if you're all those things PLUS a hot sexy dancer. Wow!
And if you're kinda-pretty, kinda-fun, and maybe a little bit dumb... if you're a sexy dancer, guys will really go for you. There are lots of famous female pop singers who know this trick.
Being a sexy kisser is like being a sexy dancer. A nice bonus for the guy.
HOW TO BE A SUPER HOT 100% FEMININE PASSIONATE KISSER
- Let the guy lead.
- Be relaxed.
- Be playful.
- Tease.
- Be naughty.
- Don't be sleazy.
Naughty: You pull back after the kiss, then slowly look him up and down while licking your lips.
Sleazy: You pull back after kiss, spit on your hand then shove it down his pants.
And that's why you're permanently banned from the public library.
And the coffee shop.
And Aisle 12 of the Supermarket.
Kissing is a fun game. First the guy kisses you. Then you kiss him back. Your job is to drive him crazy. You tease.
I'll describe a really hot kiss I got from a girl:
I kissed her on the lips, softly. I sucked on her bottom lip, gently. I inserted my tongue into her mouth, slowly. I tasted her tongue, curiously.
Then I pushed my tongue inside her, deeper. Moved faster. Cradled the back of her head in my hand. Pulled her hair. Pushed the weight of my body up against her. Then I pulled away.
I looked her right in the eye. Showing her I want her. That I will have her.
Now it was her turn.
She ran her hand over my chest. She put her mouth on my neck. She kissed all the way from the base of my neck up to my ear. Then breathed gently into my ear. Ran her tongue on the outside of my ear. Bit my earlobe gently. Moaned in my ear, telling me that I'm making her hot.
She rubbed her body up against mine.
Now she goes in for the kiss. She's gentle. She gets a little more aggressive. Our tongues are dancing. Back and forth. In a circle. I thrust my tongue deep in her mouth. She returns the favor.
While kissing she's holding my arms and feeling my body. She smells incredible. She looks at me with those soft feminine eyes and whispers, "I want you. To come back to my place... so I can... cook you chicken wings."
YES!
Woo! That's a kiss!
Since you sound like a youngin', you might not want to go that advanced at first. Be soft and gentle. Because if you're not heading to the bedroom with him, you don't want to rev his engines THAT much. And if he tries to honk your horn or touch your air bags, tell him to blow it out his tail-pipe!
And you should know that not everybody is sexually compatible. And you will find this out right from the first kiss.
For instance, I'm aggressive. Not all girls like that. Oh well. It's good to find that out early.
So I would say for your first kiss...
- Relax.
- Have fun! It's a kiss! It's not math homework!
NOTE TO PEOPLE WHO LIKE MATH HOMEWORK: It's probably because you haven't kissed yet.
- If you think he doesn't like how you kiss, you can just say, "How do you like to be kissed?"
- Guys want to feel big and powerful. Let him be the powerful one while kissing.
- Let him start the kiss and end the kiss. Only end the kiss first if you want to tease him (And that's good sometimes) or if you don't like how he's kissing. If you always end the kiss first, a lot of guys will get insecure and wonder if they are doing something wrong.
Most guys consider it a nice bonus if a girl is a great kisser. So you have nothing to worry about as long as you're not a TERRIBLE kisser.
HOW TO BE A TERRIBLE KISSER
- have stinky breath
- knock into his teeth constantly
- before you kiss, put some chewing tobacco under your lip. Nothing says romance like nicotine and fiberglass!
- while kissing you drool out the sides of your mouth
- make slurping sounds to suck up the drool sliding out the sides of your mouth
- belch in his mouth
- while your lips are locked, you hear him moaning -- almost screaming -- you must be really be getting him hot! But no. It's because you bit through his tongue! Quick, distract him with chicken wings!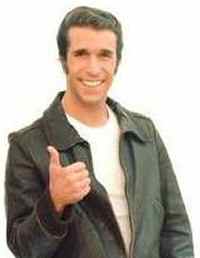 * Watch my dating advice videos or improve your dating with dating coach HogWild.
* Ask YOUR Relationship / Dating Question!
* More HogWild Dating Advice
Subscribe in a reader Share on Facebook
HOGWILD.NET Expert Dating Advice + Dating Advice. expert dating advice every day
Discover all the compatible singles who match you