Watch my Dating Advice Video or read my dating advice below:
Hey Hog,

(I'm going to paraphrase what she wrote because it was way long.)
The guy I've been talking with told me he loves me. I responded by saying he was really nice.
When I didn't say it back, he said he didn't mean it. It was just a "test."
Then he starting pulling away from me. He even dates other girls.
I've been completely in love with this guy from Day 1. Hopelessly and addictively. I've tried to get over this guy time and time again, but I can't. I want to strangle every female he looks at! I still become somewhat depressed if I don't talk to him.
Now he is basically ignoring me and he is acting distant.
What should I do?
- D in ?
Hog's Relationship Advice:
This guy you like is feeling rejected and hurt and humiliated.
Remember how I've said that to get a guy, you want to give him an Ego-Boner? Well, what you've done is pointed at his Ego and laughed uncontrollably, yelling, "Is that IT?"
When a guy opens his heart to you and says, "I love you" here is what NOT to say back...
- "So... nice weather we're having!"
"You love me? Cool."
- "Would you please repeat that? I didn't hear you because I was lost in a daydream about making love to a Firefighter on a beach in Mexico under the moonlight and his muscles were glistening from ocean water and then just as he was about to lift me to the most amazing heights of pleasure, you said something?"
If you liked him, why didn't you tell him?
THINGS YOU SHOULD TELL A GUY ONCE HE HAS EXPRESSED HIS FEELINGS FOR YOU
- that you like him, too
- that you would like to date him but you must first obtain permission from your team of psychiatrists
- that you may or may not have a violently contagious mouth fungus but SOMETHING weird and mushroomy is growing on your tongue
You need to express your feelings!
Now, I don't know if it's really love you are feeling for him, but it's definitely infatuation. Or at least, extreme-like. As in you like-like him in a like-like-likety-like-like way.
See my video on How to know if you are really in love to find out for sure.
You should apologize to him for not telling him your true feelings at the start. Tell him that you always have and still really really like him but when he dropped the L-bomb on you, you got scared and didn't know what to say.
NOTE: In this context, "dropping the L-bomb" means saying you L-OVE someone. Although once I had a girl I just met drop the L-Bomb on ME while I was talking with her at the bar! She said that although we'd just met she thought I was a L-OSER.
So I dropped an L-Bomb on HER. And I told her she must be a L-ESB!AN. Heh heh heh.
Then she dropped-KICKED me in the L-bomb. Meaning my L-OINS.
If you want him to regain those feelings he had for you, you should say something like, "Love is a big thing and I'm not sure if either of us are really ready for that but what I am sure of... is that we are great together because we make each other laugh, we can talk about anything..." (Fill in other reasons why you two are great together.)
Then continue, "And now I realize I may have accidentally hurt you because you think I rejected you but I didn't mean to. I was just scared. But now I realize how much I miss you. I miss your..." (now fill in the specific things you miss about him.)"
Then continue, "I want to be with you. I want us to be together. I made a mistake by not telling you my feelings. I'm sorry for that. Can you forgive me? Will you give me a second chance? I really care about you and if you'll have me, I'd like to be your girlfriend."
This is the brave thing to do. It's the right thing to do.
Now it's his decision.
He will decide 1 of 3 things:
1 - he's too hurt and he can't be with you
2 - he still has strong feelings for you and wants to be with you. Yay!
3 - he needs time to think about it. This is a great answer because it means he wants to say yes. You just need to show him and remind him how much fun you guys are together. So get him to go on a date with you. Or hang-out together. Once it feels like old-times he will feel more comfortable with the idea of being with you.
Even if doesn't work out with this particular dude, you've learned something very important. It is absolutely crucial that you express your feelings.
When you tell someone your feelings, yes, there is a chance you will get hurt. But what you MISS by NOT saying your feelings is MUCH greater.
I'm not saying you should blurt out every thought in your head. Don't go up to random dudes drooling like, "I think you're super hot like if the Sun got a sunburn from a bigger Sun and uh... um, will you marry me?"
But when the time is right, don't hold back. Don't hold it in.
THINGS YOU SHOULDN'T HOLD INSIDE BECAUSE IT CAUSES TOO MUCH PAIN
- your feelings
- your flatulence
- your feelings about your flatulence.
"I love you, Farts. Farts, you give me a warm feeling inside. You give me butterflies in my stomach. And I love that sometimes you're loud but you can also be the strong, silent type." HA HA HA! :)
So if a guy says he likes you and you like him... let him know! Make him feel good! Drop an L-Bomb on him. That's right, make him L-amb chops! Or L-asagna. Or... my favorite L-Bomb... Les Wings de Chicken.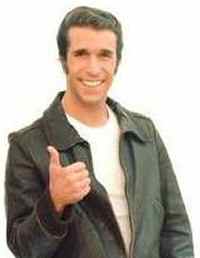 * Watch my dating advice videos or improve your dating with dating coach HogWild.
* Ask YOUR Relationship / Dating Question!
* More HogWild Dating Advice
Subscribe in a reader Share on Facebook
HOGWILD.NET Expert Dating Advice + Dating Advice. expert dating advice every day
Discover all the compatible singles who match you