Hi Hog,
I need some relationship advice. I love my girlfriend but she won't give me blow jobs. How can I encourage her?

Don in Columbus, OH

Hog's relationship advice:
A great way for a woman to show her appreciation for her man is to drop to her knees, look in his eyes, and give him a ferocious cockle-spackling.

Not all men are worthy of this treatment. And it is a treat.

You can tell a woman's love for you in the intensity and sincerity of her sword swallowing.

Does she lick it with the enthusiasm of licking a postage stamp?

(Not good.)

Or does she grab her metaphorical car keys -- because she's about to "go to town"?

(Very good.)

If your blow-pop is getting no attention, you must first find out why.

You need to find out why your girlfriend is resisting. As in any sales situation, you need to find out her objections so you can overcome them.
Heh heh. Overcum.

She may have a number of reasons to resist your ramrod:

1 - Your man-grapes smell like gym socks
2 - She lives in Utah and believes carbonated sodas and coffee are the beverages of the devil
3 - She has no respect for you

I'll tell you how to correct each situation.

1 - Wash your balls. Use soap. Now here's where it gets interesting. Make sure you really dry off your balls. I've made that mistake too many times.

The balls are damp, they go in the dark confines of your underwear.
Damp + dark = moldy man marbles.
Gross. Keep 'em dry. And it wouldn't hurt to trim the ZZ Top beard you got goin' on down there!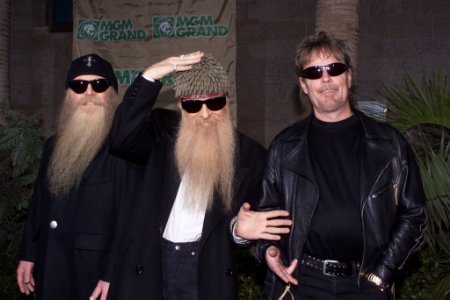 2 - She has a hang-up. Could be a religious reason. Or she thinks it's wrong. You'll have to gently address this issue.

Wrong way to handle it:

You: "Your religion is stupid. Ask yourself what Would Jesus Do? He'd tell you to lick my balls. C'mon Jesus turned water into wine. He's a party guy. Now be a party girl and lather up the love stick."

Smart way to handle it:

You: "I agree with you. This might be naughty. But it's a worse sin to 'spill the sacred seed.' And that's why you need to swallow it."

3 - Now this one is complicated. The lack of BJ's is merely a symptom of the greater illness in your relationship. You have to win back her respect. That's really hard. You'd have to like, save her life or something. Or kill a lion with a pair of nun-chucks. Or, I know, find a new bim.

If your girl is just too timid to touch her tongue to your turgid tonsil tickler... try the classic whipped cream approach.

You say, "We're gonna have some fun!"
You spray whipped cream on her and lick it off. Then she eats some off you. Everyone is having fun. Then when she's drunk with the giggles you say in a low voice, "Hey, I have an idea... What if you lick a little whipped cream off my jimmy-jam-jamma-jam?"

Spray a generous heaping of white whipped cream on the top of your tower of power. And by the time she gets to the bottom, she'll be tasting YOUR white whipped cream!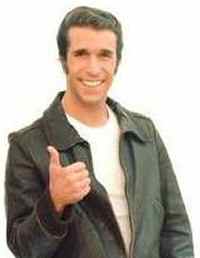 I talk about girlfriend problems WAAAY more in-depth in the premium members section. AND that's also where I answer your SPECIFIC individual relationship questions.
At the time of this writing, I'm offering a FREE TRIAL. (Check here to see if this offer is still good.) This is your chance to check it out for free and look around. If you like it, keep it! if not, then cancel at no charge. You've got nothing to lose! And lots of fun and knowledge to gain! Join now with the free trial!

* Ask YOUR Relationship / Dating Question!
* More HogWild Dating Advice
HOGWILD.NET expert dating advice every day