Expert Dating Advice
Funny Pictures
Rants/Jokes
Videos
News
Advice
Cartoons
Chats
Games
Comedy Shows
Contact/Email Me
Free Newsletter


Hi Hog,
I'm in my late teens and I recently met a guy who's 38. I fell in love with him, and I think he likes me that way, too. But he is married with 5 children and a son my age. A part of me really wants to forget him, but another part wants to be a marriage wrecker. What should I do?

D

Hog's Relationship Advice:
Imagine... you have the power to pull a man away from his family. He will disrupt his entire life... for what? For you!

Do these thoughts make you all hot and bothered?

Wow! You are an ego-maniac!

So you're in your "late teens." That's like when a 1st grader proudly states "I'm 6... and ONE-HALF!!!" Late-teens. So, you're 17? And this guy is twice your age? You know, there was a great Shabba Ranks song about you.

So how did you guys meet? When he was taking attendance in English class?

Or was it love in front of the fryer? You're not supposed to date your shift manager!!! I know you want to climb the corporate arches, but c'mon now!

Look, I actually have no problem with couples with big age differences. Who cares? As long as you're both happy.

Even when Anna Nicole Smith married that 90 year old dude! They were both happy. Old guy was happy. Hey, if you're gonna spend your last years drooling, you might as well be drooling over a Playboy Playmate with huge snuggle-bubbles.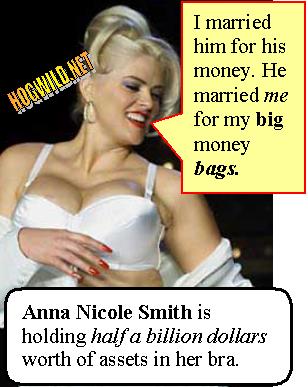 And Anna was happy because she finally met a man with mature investments.

So you think you LOVE this middle aged man? And you THINK he likes you, too? You should ask his friend if he LIKE-likes you.

I wonder if this is all in your head. Maybe this is just a crush on your part? Maybe he is flirting a bit with you because -- as young woman -- your attention is flattering to him?

And you said he has a son your age? Wow. This is like that movie, The Graduate, except flipped.

You could be seduced by 38 year old Mr. Robinson here. But then you fall in love with his son. Then there is this disturbing Jerry Springer love triangle going on. Then you get pregnant and you're not sure if dad is the dad or son is the dad. So all 3 of you go on Maury Povich for the paternity test. Then you all go to Dr. Phil for counseling, Oprah for spiritual help, and Howard Stern for the live-on-radio re-enactment.

Here's the thing. There are a gazillion guys out there. Yes, a gazillion.

If you want to find an older man interested in a girl in her late teens -- I mean, there are entire web sites dedicated to that sort of thing.

If you really want to, it's not hard for you to meet men. And when you meet a lot of guys, you are more likely to find someone special. It's simple man-math.

I'm sure you think this dude is special and cool. And I'm sure the naughty-factor of seducing a married man is exciting.

But if you are going to try to destroy this guy's family -- you'd better be damn sure it's worth it. What if you decide you want a younger guy with less back hair? Or that you want a younger guy because this middle
aged man has trouble maintaining an erection because his wife has chopped off his penis.

I mean, the guy's kids will have to go through a terrible divorce and see their home broken up. You wouldn't want that. You should be able to relate to them since you are the same age.

If this guy is determined to "wreck his marriage" then he will find a way, with or without you. So in that regard, you are off the hook morally. But why should YOU be the one? Unless you REALLY think you have
found true love.

Do you know what true love is? Because 4 years ago you thought you were in love with Justin Timberlake. Remember that?

Most likely you are infatuated. And the heat will cool. So stop fanning the flames of your vagina. Sit on an ice cube.

NOTE: If your vagina feels like it is actually in flames, then you should see your doctor immediately.

NOTE: If you actually "sit on an ice cube", then you should see me immediately. I have a buddy who is looking for novelty acts at KrazyKuntz Gentleman's Club.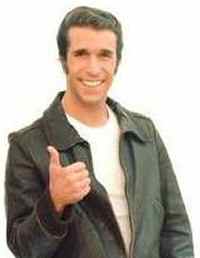 Maybe you are doing this for the challenge. And once you "have" him you might be the type to lose interest. You conquered him. Next.

Except you have left lives in ruins. Are you prepared to deal with that? Are you a stone cold bitch?

If you are, that's okay. There are web sites for that, too.

My recommendation is to hold off on this guy. Get an education. Go to college.

So you can date the professors.

At 21, you'll have the proper maturity level required to steal a husband, break up a home, and send the children into years of therapy.

Plus at 21 you'll be able to legally drink. This will come in handy when you're up all night worrying if this man who cheated on his wife with you, is now out cheating on you with his next mistress.

Or maybe he's at home meeting his new mistress. Because there's a web site for that, too.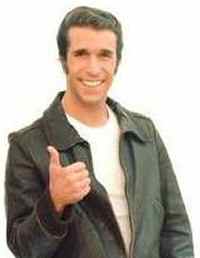 I talk about dating problems WAAAAY more in-depth in the premium members section. AND that's also where I answer your SPECIFIC individual relationship questions.
At the time of this writing, I'm offering a FREE TRIAL. (Check here to see if this offer is still good.) This is your chance to check it out for free and look around. If you like it, keep it! if not, then cancel at no charge. You've got nothing to lose! And lots of fun and knowledge to gain! Join now with the free trial!

* Ask YOUR Relationship / Dating Question!
* More HogWild Dating Advice
You! Yes, you! Check out my page of Hot Deals and Discounts! It's yummy!