Hi Hog,
I'm really stuck, my ex wants nothing but sex with me. But I still have feelings for him. I know if I do anything with him, I will feel worse so I keep refusing him. I'm scared that if I keep turning him down that I will lose him forever.
- Jayde

Hog's Relationship Advice:
You're right. If you keep refusing to give him your fun-dip, you will lose him.

But it sounds like losing this guy is like "losing" that huge roll of steel wool of pubic hair between your legs. It's something you should've lost a long time ago!
All this guy wants is sex! That's messed up. It's supposed to only be 95% of he wants!

There's an old saying: "If a man can get the milk for free, why would he be friends with a fat cow?"

I think Abraham Lincoln said that.

It means, if you give him your booty and your loyalty and your love and require nothing in return -- that's exactly what you will get!

Why is this guy so special?

Many times we try to hold on to the crappy relationship we have because we are scared to be alone.

But remember, you're never really alone if you have a good vibrator.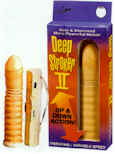 And guys, YOU'RE never really alone as long you have Vida Guerra.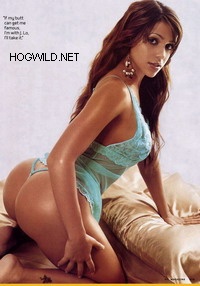 Jayde, you have been strong to resist his jammy. Now it's time to be one step stronger and cut his horny ass completely out of your life.

You can and will find a new man. One who appreciates you and treats you like a princess. Never settle for anything less. You deserve the best.

NOTE: You DON'T deserve the best if you smell bad. So please, shave down that steel wool that's growing over your lady-parts.

As much time as you are devoting to thinking about this guy, you could be spending on learning the art of seduction. Learn the age-old techniques of how to get guys interested in you. Then go out and practice! Have fun with it!

YOU: But I CAN'T find a new guy! It's too hard!
ME: You're right. You should give up. Your life is over. Just spread your legs and be this dude's sperm-target.
YOU: Well, when you put it THAT way...

It's like the 4 wise Boys II Men sang, "It's so hard... to say goodbye... to yesterday."

And this dude is like, in the words of the 21st century's most gifted poet, Hilary Duff, "So Yesterday, so yesterday!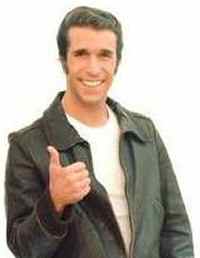 I talk about boyfriend problems WAAAAY more in-depth in the premium members section. AND that's also where I answer your SPECIFIC individual relationship questions.
At the time of this writing, I'm offering a FREE TRIAL. (Check here to see if this offer is still good.) This is your chance to check it out for free and look around. If you like it, keep it! if not, then cancel at no charge. You've got nothing to lose! And lots of fun and knowledge to gain! Join now with the free trial!

* Ask YOUR Relationship / Dating Question!
* More HogWild Dating Advice
You! Yes, you! Check out my page of Hot Deals and Discounts! It's yummy!