Hi Hog,
I want to date my friend's ex-girlfriend. They were a couple 4 years ago but are still friends. My friend hates the idea but the girl is really hot and she likes me. But she doesn't want to upset him.
- Eric, Missouri, USA

Hog's Relationship Advice:
Your friend here still has feelings for his ex-girlfriend. And while he can't keep her from dating, he CAN use his influence to keep her from dating YOU.

I wouldn't take it personally, it's just that no guy wants to see his ex-girlfriend with another dude. We like to think that once our time with a girl is finished, she will spend the rest of her days in a rocking chair, knitting sweaters for her cats, anxiously waiting for the day we bless her with a phone call.
EX-GIRLFRIEND: Oh my God, is it you? Hello? Eric? Please!
HER MOM: You are really pathetic, you know that?
(Call waiting beep.)
EX-GIRLFRIEND: Oh my God, is it you? Hello? Eric? Please!
HER BEST FRIEND: You are sooooooo sad.
(33 days later)
EX-GIRLFRIEND: Oh my God, is it you? Hello? Eric? Please!
YOU: Hey, what's up? Look, I'm kinda horny today. Wanna hop on my love-rod?
EX-GIRLFRIEND: Oh my God, thank you! Thank you! Thank you!
Of course, this is not true. In reality, the girl you used to love is now a huge slut, wrapping her legs around faces like a pretzel. How do I know this? Because I banged her, dude!

The issue here is that you want some ass but you don't want to upset your friend.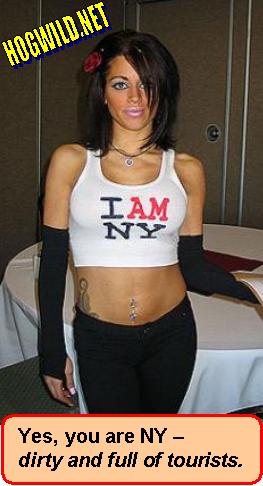 *** BROS BEFORE HOES ***
You are violating the 1st Commandment of Guyhood.

But then again, your friend is violating the 2nd Commandment:

"Thou shalt not c0ckblock."

Why is this bim so special? There are 8 million bims out there for you to sully with your skanky skin skully. Why this one?

I think, in general, guys need to expand their universe to include more potential booty.

If you run in the same old circles, you will see the same old ass. You need more to choose from. There should be more to choose from then the ex-girlfriends of your buddies.

YOU: "But you don't understand, she has a huge rack!"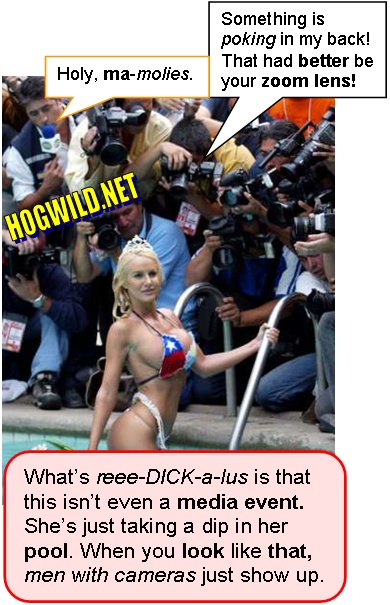 Okay, then bury your head in her boobies. But you will damage your friendship. I'm not saying it's fair of him to feel this way, but he does.

To see his side, think of it like this:

You have an old favorite shirt. You can't wear it because it doesn't fit anymore. But it has a lot of great memories:

1 - The time you wore it to the Third Eye Blind concert back in '99
2 - When you managed to put down 85 hot wings at all-you-can-eat Tuesday at The BBQ Beak, and
3 - It even still has the mustard stain from when the hot dog fell out of your fat face when you jumped up to catch to an Albert Pujols home run at the ballgame.

Now your buddy is rummaging through your closet. "Hey, man. You don't wear this shirt anymore. Can I borrow it?"

You're like, "Uh, man. I dunno if this guy is really gonna take care of it. Sure the shirt is just hanging in my closet, but... I still want it!"

So that's what I'm saying. Girls are like shirts. They come in all sizes. It's nice when they tuck into your pants. And if you don't wash carefully, they stink in the pits.

But there are lots of NEW shirts out there! Every day great new shirts are being made in China and India and Bangladesh. Why are you shopping at the 2nd hand store?!

Shop for a new shirt at the mall, or a more expensive store in the boutique, or take a trip to New York City for a stylish shirt. You can even find shirts... on the internet!

Shirts for every style! Tight shirts, loose shirts, sarcastic t-shirts, even a shirt you'd be proud to bring home to your mother!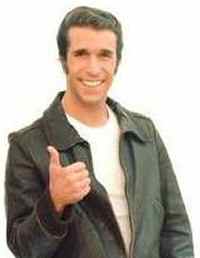 I talk about dating problems WAAAAY more in-depth in the premium members section. AND that's also where I answer your SPECIFIC individual relationship questions.
At the time of this writing, I'm offering a FREE TRIAL. (Check here to see if this offer is still good.) This is your chance to check it out for free and look around. If you like it, keep it! if not, then cancel at no charge. You've got nothing to lose! And lots of fun and knowledge to gain! Join now with the free trial!

* Ask YOUR Relationship / Dating Question!
* More HogWild Dating Advice