Hi Hog,
Should I date a girl who used to have a moustache?
- Adam, Fort Lauderdale, FL
Hog's Relationship Advice:
Hell yeah you should!
The more moustache the merrier, I always say! Why stop there?
C'mon man, you've got standards! You should only date girls with lamb-chop sideburns. Or Abe Lincoln beards. Never settle!
Okay, in all seriousness, maybe this is a girl who only recently discovered that female facial pubes are only okay in a small segment of the female professional bowling, non-heterosexual population. But besides the facial follicles, she's hot. Right? (Please don't tell me she has a moustache AND she's fat.)
The key here is: Is it a Michael Jordan moustache?
In other words, will the moustache will keep coming back?
Ask Moustache Girl if she's ready to make a commitment. A commitment to a relationship with an electrolysis technician.
Can you have a serious relationship with Moustache Girl? Your baby will be born with a Fu Manchu!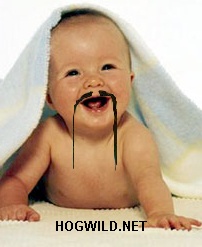 Nobody's perfect. So she's fuzzy. You never know, it might feel good... like a little brush on your scrotum while she's licking your balls.
There is always the concern that she will shave it off when she sees you, but the rest of the week she's walking around with a moustache.
Then everyone will know you as the guy who dates Whiskers. Then you'll have to concoct some story that YOUR girl is hair-free and that they've actually been seeing her evil twin brother. Who happens to have boobies and wears make-up.
What if she lets herself go and you have to hold her hand in public? You'll have to always make sure she's carrying a pint of chocolate milk so people think she's just a messy milk drinker. Or you'll have to shave off her eyebrows to create an optical illusion of sorts. Then make her walk upside down.
But what if you just want sex from this girl? Now I could be crude and say put a paper bag over her head. But that is not the answer. Because her stubble will rub against the paper and start a friction fire!
In conclusion, STOP it! Stop sending me questions asking if you should settle for a girl who is perfect except that she's a cheating slut with butt acne. Stop asking me if you should stay with a guy who has zero ambition and wears zero deodorant. The answer is always no! You deserve better! Now go get it!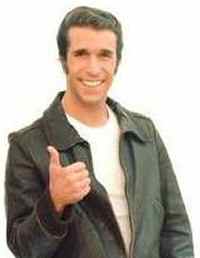 I talk about dating problems WAAAAY more in-depth in the premium members section. AND that's also where I answer your SPECIFIC individual relationship questions.
At the time of this writing, I'm offering a FREE TRIAL. (Check here to see if this offer is still good.) This is your chance to check it out for free and look around. If you like it, keep it! if not, then cancel at no charge. You've got nothing to lose! And lots of fun and knowledge to gain! Join now with the free trial!

* Ask YOUR Relationship / Dating Question!
* More HogWild Dating Advice
You! Yes, you! Check out my page of Hot Deals and Discounts! It's yummy!