Hi Hog,
My girlfriend says she doesn't feel the passion for sex anymore. I still want to have sex all the time but she is rarely in the mood. What should I do?

- Josh, NY, NY
Hog's Relationship Advice:
Josh, you should tell your girlfriend that if she doesn't start getting "in the mood" you will find somewhere else to bury your bone.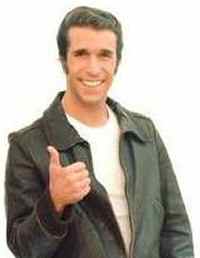 After she punches you in the ear, take a new approach.

WHY is she no longer in the mood?

For us dudes, all we need to get us in the mood is 6 straight hours of not getting any.

Things that can get me in the mood:
* a stiff breeze
* looking at balloons
* the sound of plunging the toilet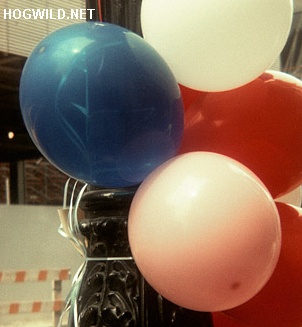 Whoa, that's hot.

Things that I THOUGHT would get my girlfriend in the mood but DO NOT:
* humping her butt while she is trying to sleep
* asking her if she'd like to f*$% before or after she makes dinner
* whenever she bends down to pick something up in the apartment... standing over her naked with my hands on my hips

See, girls need to FEEL sexy in order to have sex. Many times a girl will refuse sex with you for reasons that have nothing to do with you!

My girlfriend has passed on pole-vaulting because:
* she feels bloated
* she thinks she's fat today
* she is stressed about work
* she doesn't like how her hair looks today
* it's too hot
* it's too cold
* she says my breath smells like I ate something out of a dumpster in back of a Red Lobster

Well, I guess that last one is MY fault.

*** EVERYTHING HAS TO BE PERFECT ***

Why do you think there is that old image of the man setting the romantic scene with the soft music, the cologne, the wine, the flowers...

So you can do that mushy stuff and it MIGHT work. Because I am telling you there is no such thing as GSA. (Guaranteed Sexual Activity.) And that's what adds to the excitement! Every time you have to earn it. Every freakin' time! It's exhausting, man!
There are 3 and ONLY 3 exceptions this this rule:
100% Surefire Things you can do to get a Woman to have Sex with you:
1 - Save her life.
This one is easy. Just get your buddies together to stage a burglary. Have them dress as ninjas, bust into her home, and tie her to a chair. Then you kick all their asses and you make love happily ever after.
When she asks why one of the ninjas said, "Hey Josh, not so hard! We're supposed to be fake-fighting dude!", tell her that they most have stolen your identity on the internet because of an IP routing protocol syntax error with the Microsoft Windows USB driver.
Most likely your tech talk will make her brain hurt and she will just be thankful that you saved her life and stopped talking about that boring technical stuff.

2 - Rock the stage with your band in front of a sold out crowd.
No girl can resist the power and talent of a rock star, no matter how ugly and smelly he is.
If you can't get a band together, consider performing Pat Benatar songs at your local karaoke bar. I figure if being in a famous music group is good enough to get you sex, then karaoke should be good enough to get you a half-assed hand-j0b.

3 - Come back from a 4 year tour of honorable duty in the military.
It's important that she supports the war you fought in and thinks that you were out protecting her freedom by throwing grenades and fighting the bad guys in one-on-one hand combat.
Don't let her know that you were the company clerk who maintained the Excel spreadsheet for the kitchen's inventory of canned baked beans.

*** MIX IT UP ***

Sometimes girls know "what works" for them and so they want you to keep sticking it to them -- I mean -- make love to them-- in the same way every time.
But then they get bored of this. There should be spontaneity. Pull her hair. Buy her a sexy outfit. Shout out a different girl's name. That will certainly spice things up!
NOTE: After that be prepared to apply ice to your genitals as you hold them in a plastic bag on your way to the Emergency Room.
The point is, if the passion is gone... be passionate. Do passionate things. Stop letting the mundane details of life stomp out the fires of your loins. Kiss her like you mean it. Talk dirty. Surprise her with nice little gifts or notes or cunnilingus. Break up the daily routine. Break up the sex routine of oral, you on top, you fall asleep.

KEY: And when all else fails to inspire a woman's passion, tell her that another woman is interested in you.
No matter how obvious it is that you are lying (because really... you dress poorly, your personality is boring, and you have the sensitivity of a lunch box) her competitive juices will start pumping causing other juices to pump allowing YOU to pump YOUR juices.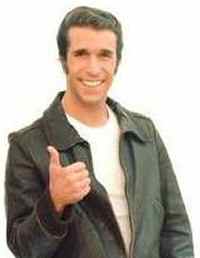 I talk about girlfriend problems WAAAAY more in-depth in the premium members section. AND that's also where I answer your SPECIFIC individual relationship questions.
At the time of this writing, I'm offering a FREE TRIAL. (Check here to see if this offer is still good.) This is your chance to check it out for free and look around. If you like it, keep it! if not, then cancel at no charge. You've got nothing to lose! And lots of fun and knowledge to gain! Join now with the free trial!

* Ask YOUR Relationship / Dating Question!
* More HogWild Dating Advice
You! Yes, you! Check out my page of Hot Deals and Discounts! It's yummy!