Hi Hog,
I met this girl about a year and a half ago and we have become good friends. We go out to lunch everyday and she is in most of my classes. We talk constantly and get along well. I want to ask her out, but I don't want to mess up the friendship we have built. What do I do? Can you become too good of friends to ask someone out?
-M
Hog's Relationship Advice:
You don't want to mess up the friendship?
Okay, first, is this a friendship for real, or has it been 1 year of you being friendly while you think of a way to politely introduce her to Mr. Winky?
Be honest with yourself!
Could you be happy as "just friends?" If yes, then be careful not to mess up your friendship!
If no, then you have nothing to lose.
I'm going to assume you are sincere and you don't want to mess up the friendship. Here's what you DON'T want to do:
"Hey! Good to see you again! That exam was hard! So... can I touch your boobies? .... No? Oh... well... uh... okay... well, I'll see you everyday in every one of my classes for the rest of the year. Bye!"
BEFORE you even THINK of "asking her out" you need to read her signals. You need to find out if she might be having these "extra-credit" feelings, too.
Flirt.
Flirting: She makes you laugh and you touch her arm.
NOT Flirting: She makes you laugh and you pounce on her with what appears to be mouth-to-mouth resuscitation.
When you flirt, see if she flirts back. Is her body language welcoming?
Example of Welcoming Body Language:
YOU: Hey! You're looking sexy today.
She plays with her hair and crosses her legs towards you.
Example of Un-Welcoming Body Language:
YOU: Hey! Did you do something with your hair? It looks great!
She kicks you in the balls.
NEXT STEP: PLANT THE SEED
Girls are not logical. That's not a bad thing. It's just a different thing. If girls were guys you would say this:
So we're good friends. And strong relationships are based on friendship. And we obviously get along, make each other laugh and we both have functioning sex organs. So what do you say we try out this couple-thing?
This will NOT work with most women. Women are EMOTIONAL. You need to spark her emotions.
Examples of emotions:
Jealousy
Horniness
Loneliness
Horniness
Excitement
Horniness
It's your job to make her experience these emotions (and others) in a way that gets her attracted to you.
You can plant the seed of the idea of you guys as a couple by working up her emotions and get her thinking about it... WITHOUT you coming right out and saying it. Then when the time is right, you can bring it up.
Example:
YOU: Sometimes I see all these couples in love and I feel like I'm missing out. It must be nice to have someone you (here is where you describe yourself... sneaky!) can really talk to... someone who understands you... someone you can be yourself around. Sometimes I wish I had someone like that. Someone to snuggle up with and watch a movie. I guess you don't need that because you seem content to be single. But I tell you, there is nothing like the excitement of that first kiss. So I was thinking of asking Becky out. What do you think of her?
BAD RESPONSE:
HER: She's awesome! You guys should get married!
GOOD RESPONSE:
HER: Becky is a b!tch! And she's a slut, too. I saw her making out with a dog. An actual dog. And she wasn't making out with the FRONT of the dog, either!
That would be a great response for you. You have got her all worked up.
Now you can throw in: "Well, to be honest, I don't think Becky is that great either. Really, I'd like to ask YOU out, but I have a rule against dating girls who are my friends."
Then you look deep into her eyes and speak softly and in your sexiest voice:
"Do you think friends can become lovers?"
Then you go in close like you're going to kiss her... you stop and take a deep breath through your nose of her perfume.
Again with your sexy voice:
"You smell REALLY good. You are certainly tempting."
Then you caress her hair.
"We really shouldn't."
About now her hoo-hah should be dripping with hoo-hah honey.
You look at her with the heavy bedroom eyes. You lick your lips. You kiss her gently on the lips. Bite her lip a little. Then you go HogWild! Pull her hair! Spank her ass! It's tonsil-hockey time!!! Rip off her shirt. Unhook her bra with your teeth! Do the funky slamdance right there! Who cares if everyone on the bus is watching?!
CONCLUDING CONCLUSION:
Can you transition a friendship to a relationship? Absolutely. But you must be delicate. It's weird if you're only friends with NO sexual tension then all of a sudden you say you want to be boyfriend-girlfriend because there has to be ATTRACTION! A sexual spark. You must ignite it like pouring gasoline in an abandoned chemical warehouse and then throwing a match. Yes, you want to commit arson... in her heart.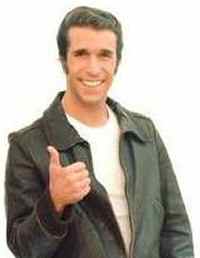 HOGWILD.NET Expert Dating Advice + Dating Advice. expert dating advice every day
You! Yes, you! Check out my page of Hot Deals and Discounts! It's yummy!