Hi Hog,
When I meet friends of guys I'm seeing, I hear that I'm "marriage material" or that the guy should "marry me." I have a hard time with that. Is it a compliment? Maybe my commitment-phobia is kicking in and that's why I find it such an odd statement. Or is it a lame game where the guy is trying to screw me or get points for his buddy?
-C
Hog's Relationship Advice:
Take it as a compliment UNLESS:
- the guy is rolling his eyes
- the guy is a foreigner in need of citizenship
- the guy is making romantic humping thrusts
It is against Dude Rules for a guy to hit on his friend's girlfriend. Not cool. It will always result in a confrontation that winds up as a segment on the TV show COPS.
If your boyfriend's buddy tells you that you are "marriage material" that is a HUGE compliment. That means that he thinks you are not a slut.
When guys choose a wifey, he asks himself these questions (in order):
#1 - Will she have sex with me?
#2 - Is there anyone else who will have sex with me?
If yes, then stop right here. The guy is not getting married.
If no, then continue.
#3 - Does she meet my standard for attractiveness?
#4 - Do I think she will be faithful?
The compliment of "marriage material" by his friends means they feel you satisfy standards #3 and #4.
For guys, finding new girls to have sex with is hard work. That's why it's called settling down. We settle down. We're not getting up and going out every night looking for new girls.
Basically, marriage is like retirement. You don't work as hard, you let your fashion-sense get out of date, and you live on a smaller but steady fixed income (of sex.)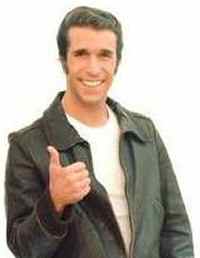 HOGWILD.NET Expert Dating Advice + Dating Advice. expert dating advice every day
You! Yes, you! Check out my page of Hot Deals and Discounts! It's yummy!