Dating Advice: How to be Sexy for Your Boyfriend and Please Your Man
by me, HogWild
Most men crave variety. Our man brains say, "We must populate the world by sha-boinking many different women! Tall women, short women, skinny women, round women, oval women, RECTANGULAR women!
Women with teeny tiny ta-ta's, women with big bouncy boo-boos! Women with brown eyes, women with blue eyes, women with green eyes, women with one eye."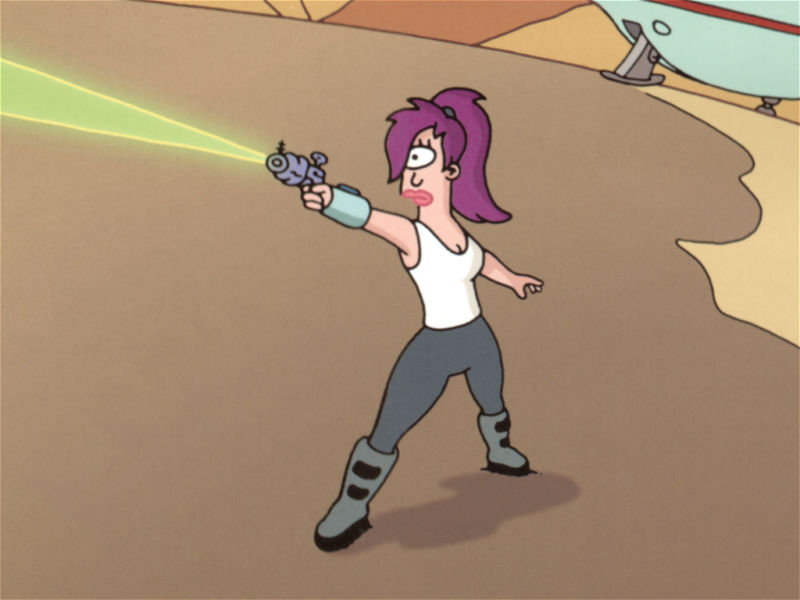 Yes, we want to make love to cyclops women!
Yet, most men also want the deep emotionally fulfilling connection of being in love with ONE beautiful woman.
This is the source of inner-conflict for men. But what if men could have their cake and eat it too! And by cake, I mean your vergerner.
You can satisfy your man's appetite for a variety of cakes by BEING those cakes. Step one is to dress up in sexy little outfits, but that's not what I'm talking about. That's like putting the same cake he's always eaten into a new box.
Heh heh box.
What I mean is... change the cake!
This manner of how to be sexy for your boyfriend is not for everyone. This is for you girls who want to feel bold and daring and who have a man who is captivated by challenge.
NERD BOY: I don't like challenges. Women are challenging enough! That's like adding a riddle to a maze that's made out of a jigsaw puzzle where the pieces are hidden on a scavenger hunt! Which would be EASY, if the scavenger hunt didn't require me to run up hills! I'm only coordinated enough to run on flat surfaces.
Even if you're the most gorgeous sexy woman, it can get stale for some guys. It has nothing to do with you, it's built into him. This type of man needs adventure and conquest. BE that adventure. Be that impossible-to-conquer woman. Be slippery. Just when he thinks he has you in his grasp, you slip out and he clamors to win back your affection!
WARNING: Some men will find this highly annoying and they will run away. You should know if you've got the type of man who needs this. Or you can try it as an experiment to see if he likes it.
Almost any man will appreciate the variety of visual stimulation. So for starters, try that.
Get dressed up as Wonder Woman or Ronald McDonald in lingerie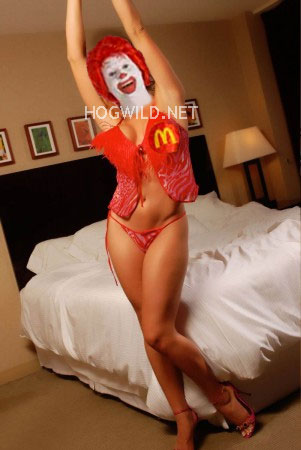 or a nurse or a secretary or a school girl or a school teacher or school lunch lady or school bus driver or a French maid or as a French Fry or be naked except that your fun parts are covered in French Toast.
GRUMPY OLD MAN: Back in my day, breakfast in bed didn't mean your lady slapping bacon on her boobs! Breakfast in bed meant it was your birthday. Or because your wife cheated on you and was feelin' guilty! I miss the good ol' days of proper breakfast and guilt-ridden infidelity!
Only SOME men will really get excited by the teasing part.
The key to being sexy for your boyfriend or husband is to give him the most ridiculous pleasure and then -- without warning -- hold it back from him. Keep him guessing.
Here is exactly how to do it...
This is taken from my Premium Members section where I post my new videos.
Here are some more tips, but only Premium Members get the entire video + access to over 500 full dating and relationship videos in the Video Vault!
- An anniversary or holiday gift is not just a card and an evening to dinner -- it's an EVENT. You make a grand entrance. You look stunning. You go all out!
- When he thinks he has control of you or you feel he is taking you for granted even in the slightest, here is what you do...
Only Premium Members have access to this Video!
1 - Learn more about the Premium Membership
or
2 - You realize Life is Short, get the relationship you deserve and Join Now!
Need one-on-one coaching? Contact
Dating Coach
HogWild for help!
Latest HogWild Dating Advice


Click here to Get Greater Dating Confidence + Increase your Relationship Skills
"The most important part of any relationship... is choosing the right person... in the first place." - HogWild
With your Premium Membership, I'll show you WHY that is true... and HOW to choose the right person for you.
HogWild's dating advice and comedy has been viewed by over 2 million people on YouTube. They have written thousands of positive comments thanking him for his coaching.
He has won awards for his outstanding teaching abilities and stand-up comedy and has been featured on PBS, Mad Magazine, Clear Channel Radio and more!
He has premium members learning from his dating advice from all over the globe including the United States, United Kingdom, Germany, Denmark, Ireland, Egypt, Mexico, Australia, and Canada. Yes, even Canada! :)
Become a paid member and you get INSTANT access to over 500 dating advice videos that will help you answer such questions as...
"How to be mega-confident"
"How can I become more desirable?"
"How to conquer the Fear of Rejection"
"How to Approach"
"How to get hotter sex"
"How to read the secrets of body language to know if someone REALLY likes you"
"How to keep a person loyal to you"
"How to tell a story so it increases attraction to you"
"4 Great Places to Meet your next Girlfriend/Boyfriend"
"How to Get over your Ex. Completely."
"How Flirt Effectively"
"How to Destroy Negative Thoughts"
"How to Immediately Screen out the Psychos"
"#1 Mistake that makes Conversations with new People Boring"
"7 Ways you are being Unattractive"
"8 Tips for the first time you have sex with a person of the sexy sex"
"How to deal with being hurt"
"How to bring out your inner-awesome"
And so much more!
You will finally feel control over your dating life and you will get the relationship you really want.
HogWild's dating advice makes it easy!
Become a member and get INSTANT access to the videos that will change your love life forever!
***
This article is for people who need help with:
how to be sexy for your boyfriend
how to be sexy for your husband
how to please your man