JUSTIN: As the playoffs get started I'd like to say that I don't care who wins as long as it's not the Yankees!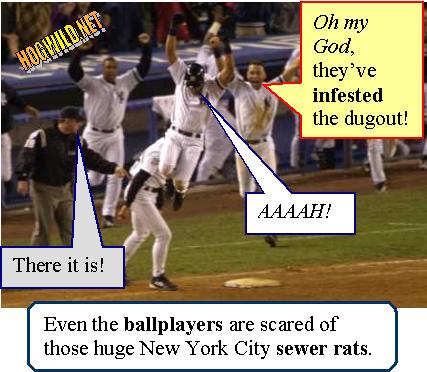 JUSTIN: Why don't I care? Because my team sucks and since misery loves company today's column is dedicated to the New York Mets and the Texas Rangers -- the two teams that drove me and HogWild to drink! Of course, HogWild drinks sissy-ass ciders while I drink Lone Star Beer.

HOG: Listen man, <hiccup!> Cider is for the serious drinkin' man. <hiccup!> Excuse me, I need to go potty.

JUSTIN: I feel bad for you HogWild because it's been a long time since a team choked as bad as the Mets did. Up by 7 games and rolling as late as September 12th, the Mets allowed the Philadelphia Phillies to overcome them in the last three weeks of the season by going 5-12 down the stretch. It's funny because the last time the Texas Rangers were 7 games out of first place was the 8th game of the season.

HOG: I give the Phillies a lot of credit. Like Peter North, they kept coming and coming.

There, I did it. Obscure p*rn reference!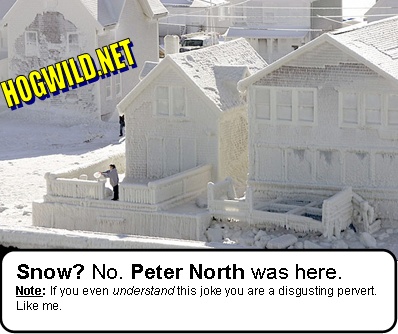 HOG: That's why the 2 of us couldn't be baseball announcers, we'd be too nasty:
YOU: That ball is going, going… gone!

ME: Man, he hit that harder than Mandingo in Backdoor Sistas 14!

YOU: He really jacked that one.

ME: Heh heh.

YOU: Heh heh heh.

JUSTIN: One of the biggest problems that the Rangers and the Mets have right now is that they both have crappy starting pitchers! New York's starting pitching is old enough to collect social security and Texas's starting pitching sucks harder than a... brand new vacuum cleaner.
Ha ha, you thought I was going to reference p*rn.

HOG: Thanks for cleaning it up. Before we were going straight to Hell. But because of that one non-vulgar reference we will be saved. Saved! Unless we blow the save like the Mets bullpen!!!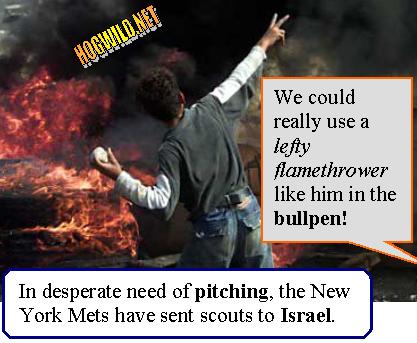 JUSTIN: Or the Rangers starting pitching!

Anyway, if either of these teams ever want to reach the post season they're going to have to fix this pitching problem or just double their payroll and buy the best hitters in the league like the Yankees did.

HOG: Oh, stop it. The Yankees have a nice mix of homegrown players and free agents. Sure they have a payroll that is larger than the GNP of the European Union but the Mets had the 3rd largest payroll… and your Texas team should stop being cheap and spend a little of that oil money on some new players!

JUSTIN: In order to do that, we'd have to stop paying our old players. Damn you A-Rod!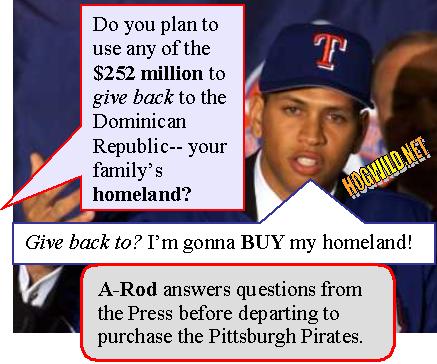 JUSTIN: Coaching didn't seem to be a problem for either team as both Willie Randolph and Ron Washington did decent jobs with their respective teams but I think they both need to step it up next season.
Randolph is in the third year of his contract and has proven that he knows how to get a team deep into the post season but when your cross-town rivals are the Yankees there ain't no prizes being handed out for good seasons.

HOG: Willie Randolph needs to keep his players motivated. I think he might be too soft. I think he's a good, steady leader, but he should hire a muscle man as his lieutenant to be the enforcer. Maybe Suge Knight. He's not doing anything right now. If Jose Reyes gets lazy, Suge Knight will hold him by his ankles and dangle him over the Empire State Building. That's motivation.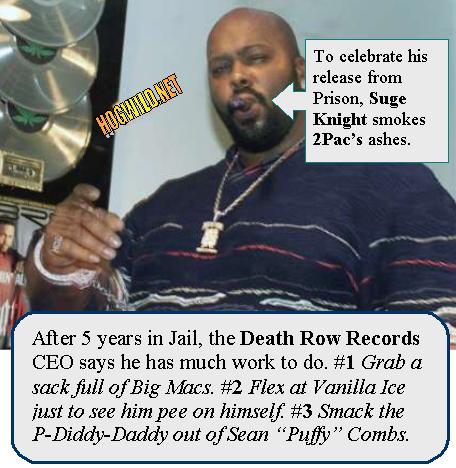 JUSTIN: Washington on the other hand did the best that he could with a limited pitching staff but the Rangers were never consistent enough to challenge the likes of the Angels and Mariners. It was his first year managing so we'll let him slide this time. But let it be known that coming in DEAD LAST just ain't gonna cut it Ronnie! Next year we want 2nd or 3rd-to-last.

HOG: HA HA HA! That's the kind of big thinking you need!

JUSTIN: The problem with these two teams are their General Managers. Both teams have ample money to throw at the league's best free agents yet somehow every year they find themselves on the outside looking in when the World Series rolls around. Let's start with Omar Minaya who has built one of the leagues most potent offenses but surrounded it with lackluster pitching.

MISTAKE. Trust me there are plenty of great hitters out there to buy, just ask the Yankees, but pitching is the key to winning championships. Omar needs to realize that Tom Glavine's not getting any younger and Pedro Martinez is probably never going to be able to play another full season in his career so for the sake of HogWild's heart Omar, make some moves and get John Maine some help!

HOG: Yeah, there are no great young pitchers available so the Mets will have to develop pitchers in the minor leagues or import a pitcher from China. A finesse pitcher who paints the corners... with lead. Then he'll be recalled for poisoning the team.

JUSTIN: Pitching is a word that just wasn't in the Rangers vocabulary until this year. After realizing just before the trade deadline that they weren't going to come back from 13 games back, Jon Daniels cut bait and traded for some young pitching to build the team's future around. The only problem is that by the time all of this young pitching develops, most of our offensive stars will be older than Tom Glavine.
HOG: Hey! Tom Glavine is only 65. The reason Glavine had a bad game on the last day of the season is because it was a night game that started way past his bedtime. Plus the crowd was too loud. They kept waking him from his usual between-innings nap.

JUSTIN: Ha ha! Yeah the Mets should treat Tom Glavine like the Yankees treat Roger Clemens. Only make him work half a season and make sure he gets plenty of steroids.

HOG: Even if Glavine wanted to take steroids, he couldn't. Because they don't mix with his arthritis and cholesterol medications.
JUSTIN: The truth is, I know that the Hogster is a true fan and will be back next year to cheer on the Amazin' Mets while I sweat out another year of frustration with the Rangers but hey, at least we're not Yankee fans right?

HOG: Go Yankees! When the Mets play the Yankees, I'm all Mets. But I never root against New York teams. And I could never ever root for Boston. It could be Boston versus Al Qaeda and I'd be like, "Go Kabul!"

Just kidding!

Mostly.

JUSTIN: So if you live in Arizona, Chicago, Philadelphia, Colorado, Manhattan/Brooklyn, Boston, Anaheim or Cleveland enjoy the f*cking playoffs because while you are, HogWild and I will be plotting our revenge for next year! Insert evil laughter here.

HOG: Okay: Mwu-HA HA HA HA! <cough!> <cough!> Hold on, my throat is dry. I need a sip of my Cider... Mwuuuuu-HA HA HA HA HA HA!!!! Mwuuuu-HA HA <hiccup!> HA HA HA HA!!!